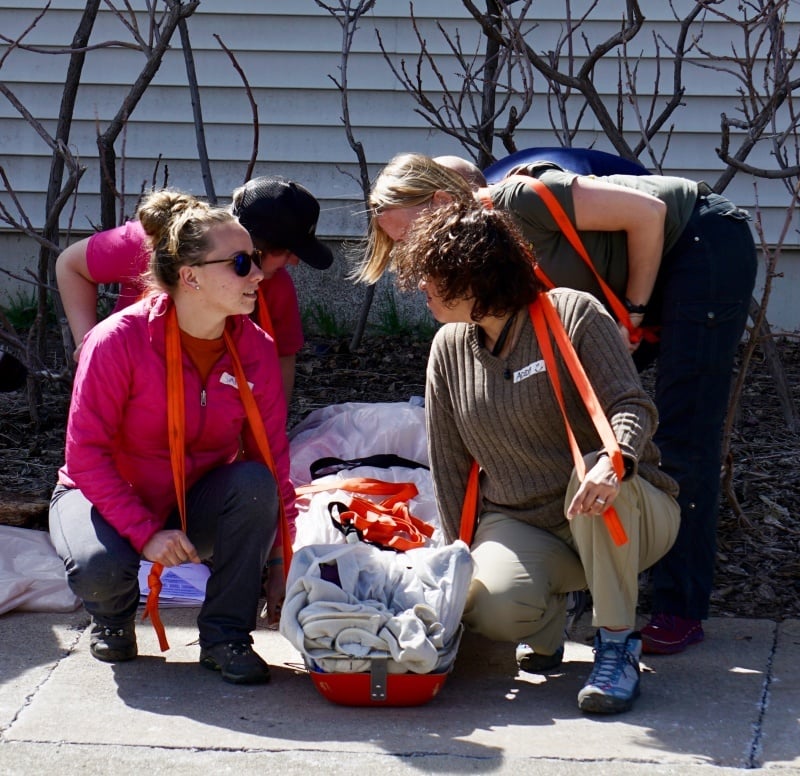 Editor's Note: Surgeon Katy Trahan levels up her medical training on a Wilderness Upgrade for Medical Professionals course with NOLS.
I'll be honest: coming into my Wilderness Upgrade for Medical Professionals (WUMP) course with NOLS as a trauma surgeon, I wasn't too sure that what I would learn that would add to my everyday protocols. I figured I'd be outside, get a little dirty, but didn't know exactly how I could be effective without my needles, casts, anesthesia, and the operating room. I was sure that in my 15 years of general surgery, working in emergency room trauma bays, being athletic and raising kids—I had this.
Well, I learned I had only a small grasp of what was coming.
First, I was amazed by my classmates. This was a NOLS course for medical professionals after all, so most in my class were actively involved in the medical field, but it was their other experiences that amazed me the most. Working in Denali National Park? Working at Mount Rainier? Flying helicopters for search and rescue? Wow, I thought, My job's nothing compared to this!
After spending five days with these people, who impressed me with their teamwork and peer engagement, I learned that my world in the operating room is different than the real world. The first responders, the ones first to the scene, have a much harder job than I do.
As an on-call trauma surgeon, I see and assess the patient after the first responder. Our protocols require we basically repeat the ABCDEs upon arrival. As we learned about these skills in the class, I noticed the communication gap that often exists between first responders and receiving physicians. As physicians, we tend not to ask, and EMTs often don't present, additional information to the SOAP report (Subject, Objective, Assessment, Plan), out of fear of physicians doubting their assessments. While receiving physicians must still follow our protocols, by understanding how the SOAP can be presented as well as trusted, we can all increase efficiencies that enable receiving facilities to prepare better with equipment, specialists, and supplies.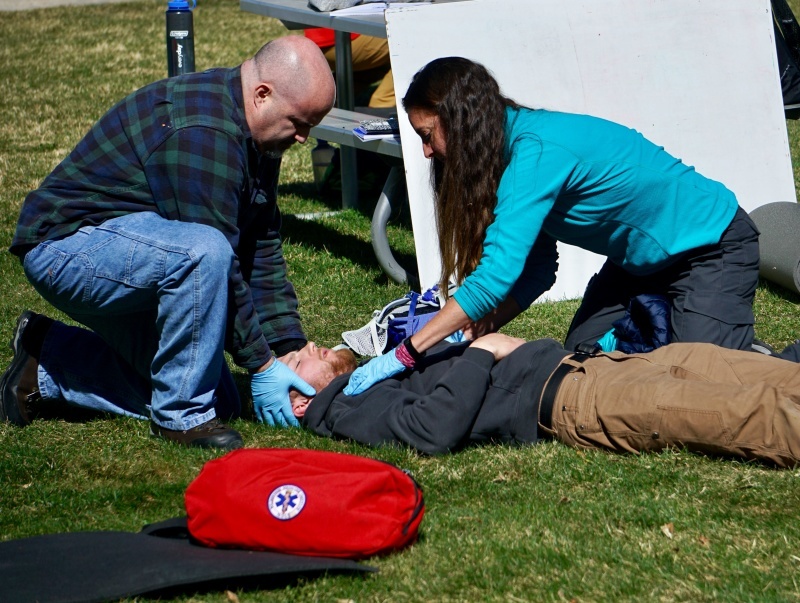 For example, in an auto accident with a woman in weeks 30 to 39 of pregnancy, we can ask the first responders to tell us which fluids they're running to notify OB/Gyn earlier versus upon patient arrival. Now, when EMTs call me with their SOAP report for inbound patients, I'm also asking them to inform me in more detail what, in their medical assessment, we need to have on hand so I can prepare better.
After the WUMP I had the opportunity to teach an advanced trauma course to local EMT and Medevac Units, and I redid several of my slides based on what I'd learned at NOLS. I felt it was important to organize and present to first responders from both a first responder point of view as well as the receiving surgeon point of view.
Rather than asking for SOAP reports as I would to a medical student using hospital monitors as part of a multi-unit team, I asked them to report to me as they would based on NOLS' SOAP protocols. I think this one change in my presentation allowed me to gain additional respect and trust from one of my larger paramedic groups. It also demonstrated that with the help of my wilderness medicine skills I am better prepared to meet their needs as they roll into my trauma bay.
My husband pleaded with me to take this course, and I found that he did so with good reason. Before the course, I dreaded hearing "is there a doc in the house?" because I did not feel comfortable with my ability to apply first aid or help outside of my routine realm. Outdoors, there are no ERs or facilities to assess, treat, or address injuries. Often there's no one with any formal medical experience, education, or training within miles.
I learned in this course that, while my medical degree may not make the difference in the wilderness, simple common sense methods, proven protocols, and decision making can have real impact. I now have the knowledge and skills to increase opportunities to mitigate minor situations becoming critical, and critical situations becoming deadly.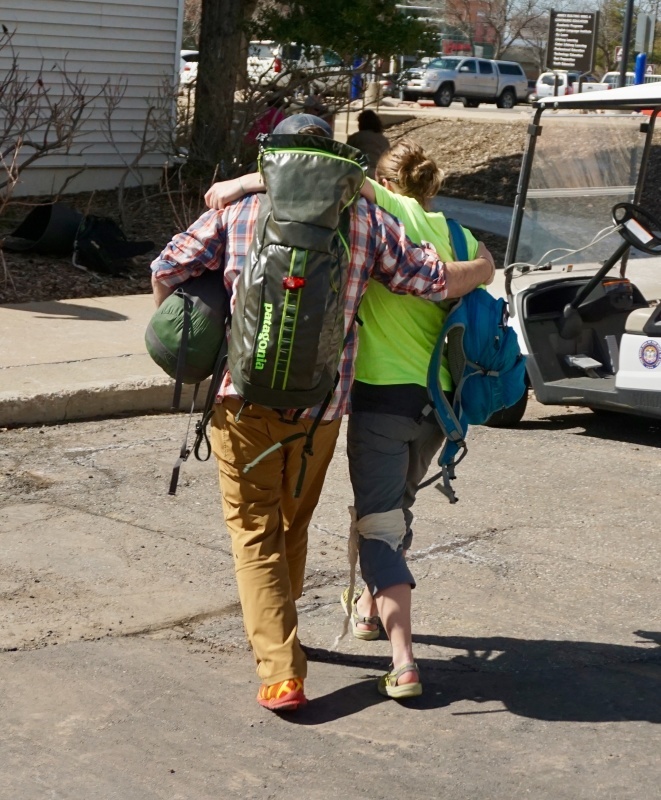 Level up or start your wilderness medicine training with NOLS.
Written By
Dr. Katy Trahan is a general surgeon, trauma surgeon, acute trauma and life support instructor, and a graduate of the NOLS WIlderness Medicine WUMP course. Based on her experience, she and her husband (a WFR graduate) have both decided to pursue becoming instructors for NOLS Wilderness Medicine.