There are so many times when you try to explain the best moment of your last trip. You describe the rain, the way your muscles burned, and how big your smile was, but it doesn't really sink in until you pull out the photo from that trip and show that moment of triumph in the rain.
Bringing a camera on a camping trip is a great way to bring your experience home. It also means bringing another piece of equipment, so you want to make sure you're picking the right camera for your trip.
To help you out, we've put together a list of the best camera types for outdoor trips—plus, we've included some features you should think about to make sure you're bringing the right one for your trip.
First, bringing a camera on a camping trip takes a bit more planning ahead than your typical photography needs. Some features you'll want to think about are:
Weight: The longer you're out and the more gear you'll be carrying, the more important it is to prioritize lightweight options
Packability: While camping, you often have limited options for space. Whether you're going with a backpack or by sea kayak, figure out where you'll be packing your camera so you know how much space you have to work with.
Durability: Outdoor trips can be hard on gear no matter where you go, so choosing a durable model and case is key.
Battery life: Keep in mind how long you want the batteries to last and how many extra you'll need to bring (always more than you think!).
Once you decide what you need to prioritize (weight, size, photo quality), take a look at these different camera types and pick the one that's best for you.
Action Camera
These types of cameras are made for being outside, so they're usually small, lightweight, and durable (examples include GoPros and Garmin). The downside is that these cameras don't have as many options for settings, like zoom or specialized features. If you're looking for a camera that's compact and durable, this is a good fit.
Why we like it: "I bring a GoPro and a selfie stick (no shame), it's great for getting unique angles and getting everyone in group photos! Plus, it's small and lightweight and so are the batteries, so you don't need to worry about bringing a charging method."—Katherine Boehrer, NOLS Social Media Coordinator
Disposable Camera
Yes, they're old school, but they still take great photos. Inexpensive and durable, disposable cameras are forgiving if you drop them on the rocks or knock it around in your pack. Of course, you don't have options for image settings and you're limited in the number of photos you can take. A disposable camera is a great fit if you're looking for a simple photography method that doesn't cost much.
Why we like it: "I've been bringing a waterproof disposable on my last few courses. Lightweight and retro fun."—Kelly McKinnon, Field Instructor
Waterproof Digital Camera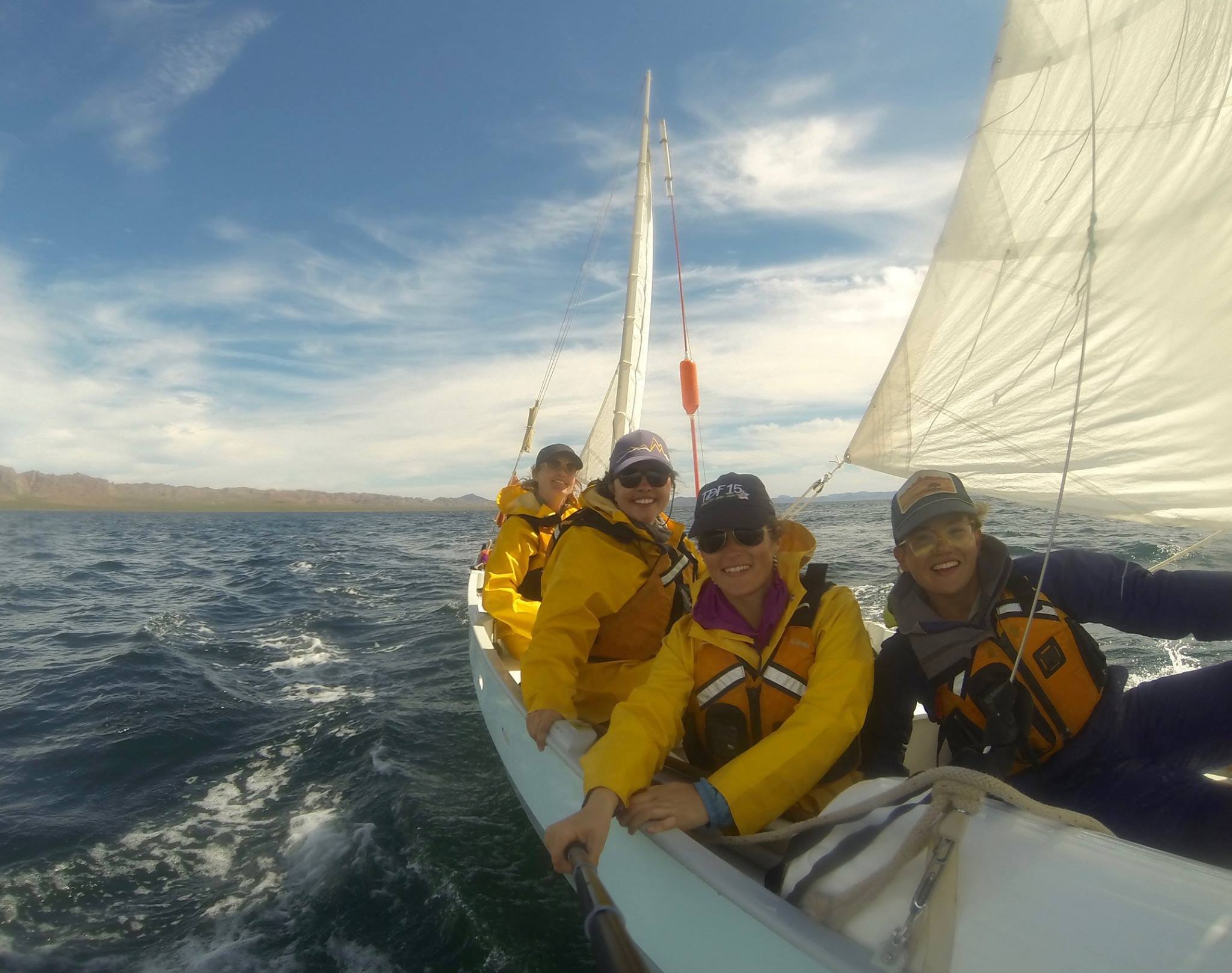 These cameras come with a heavy-duty shell that makes them extra rugged. On the downside, the extra protection can make them bulkier than other cameras, and you may have more limited features, like zoom. If you're taking a trip on the water sailing or sea kayaking, and/or want something extra durable, this is a good fit.
Why we like it: "The Subaru of cameras! I love clipping it to my pack where I can reach, point and shoot."—Erica Nelson, Senior Marketing Representative
Digital Camera with Optical Zoom
These cameras are smaller and lighter-weight than larger DSLR cameras. They have plenty of longevity, though they definitely need to be protected with a good case. If you're looking for a solid, all-around camera that'll last you for a few years, this is a good pick.
Why we like it: "You can still get the optical zoom effect for some shots, and it's small and light."—Dan Kenah, Foundation Relations Officer
DSLR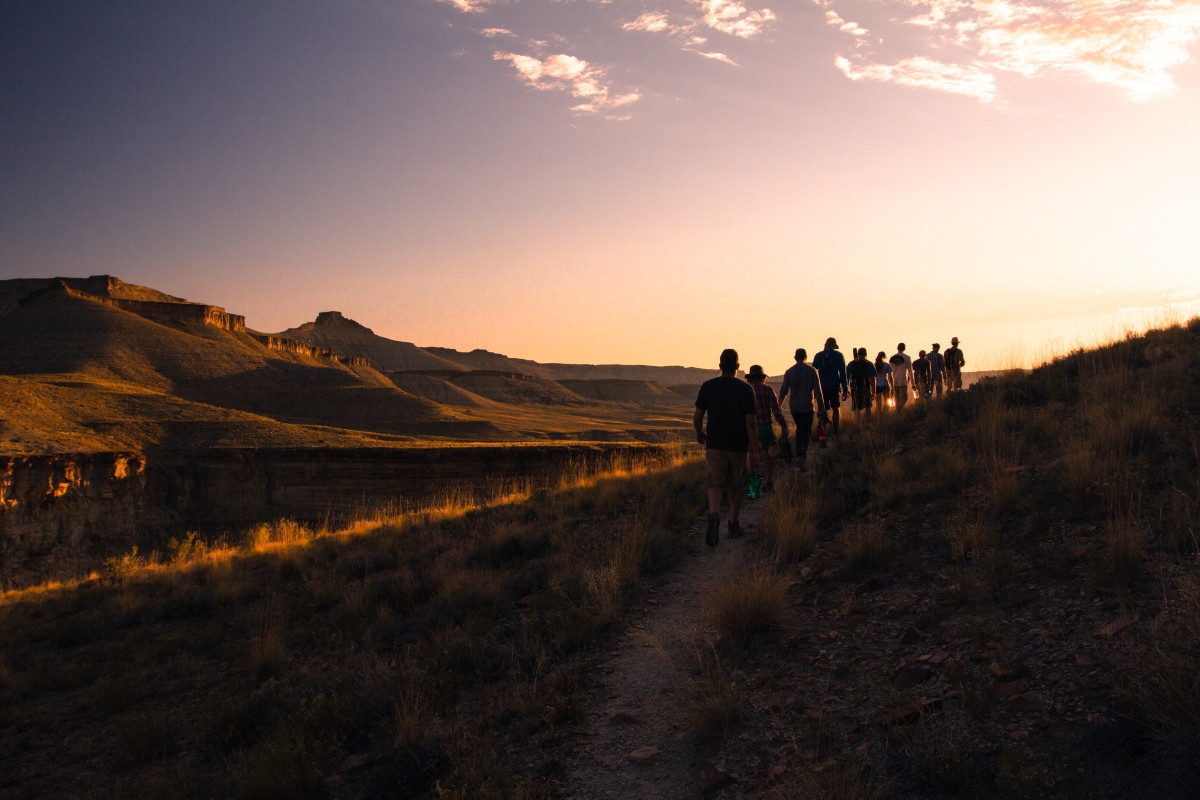 These have the most options for settings and high quality lenses. At the same time, the extra features make them particularly bulky and less ideal for backpacking. If you're a serious photographer you may benefit from bringing it along, but most casual photographers are probably better off going for a simpler option.
Why we like it: "I'm trying out bringing my own [DSLR] this summer, using a capture clip to carry on my pack. We'll see how annoying the weight/management is…"—Gabriel Kiritz, Field Instructor
Your Friend's Camera
Plenty of people don't bring a camera when they head out because they don't have one or don't want to carry the extra weight. If you still want photos but don't want to carry a camera, check with your group and see if anyone's taking photos they'd be willing to share (they usually are).
Why we like it: "I didn't bring a camera in the old days of heavy digitals or film due to the weight and other challenges. Part of the reason was that I had too many trips when I carried a camera the whole way and never took any pictures; I was always too busy enjoying it all to document it with photos."—Eric Concannon, Field Instructor
Carrying Your Camera
A couple options for carrying your camera, depending on what activity you're doing, include simply carrying it in a secure pocket or clipping it to a backpack.
For something more secure or hands-free, you can look at various clips or harnesses. You probably don't need a harness for a point and shoot or disposable camera, since they're smaller, but if you're going with the serious DSLR, those might be a good pick for you.
Former staffer Cara Rudio uses a harness to carry her favorite camera because it "allows you to keep your camera at the ready (so you actually use it), without the weight or irritation of it tugging on your neck or swinging around. It's a game changer!"
DIY Tip for Protecting Your Camera
While a hard case does a good job protecting your camera, you can easily improvise your own. Instructor Mara Gans says her preferred camera case is wrapping the camera in an extra wool sock tucked inside a plastic bag: "Cheap, padded, waterproof, and having an extra clean sock and plastic bag can be real handy."
And if choosing between all these camera options feels like it's getting overwhelming, just remember that you're there to have a great trip with good people and you'll be able to capture that on any camera.
Written By
Molly is a NOLS instructor and writer. She loves the smell of her backpack and does her best writing before 7:00 am. When she's not scouting the next post for the NOLS Blog, she's running and climbing on rocks in Wyoming. Follow her on Instagram @mgherber