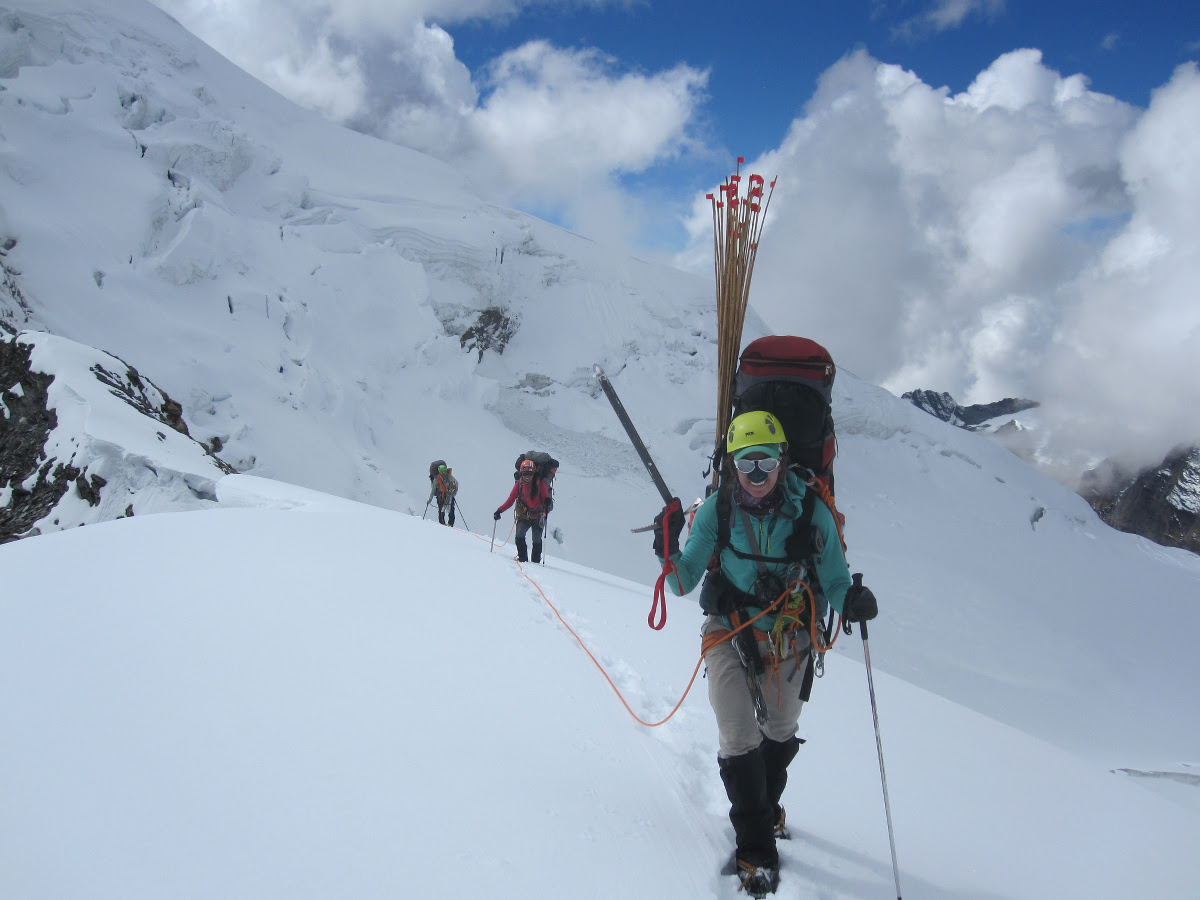 About a year ago, I decided to do something drastic. Something life-changing. Something longer than my typical one-week excursions. I wanted to climb the famous (or infamous) white peaks of the Himalaya.
So, I signed up for a six-week Himalaya Mountaineering course with NOLS in India.
Arriving in India
I landed in Delhi around 8:30 pm in early September with three of my fellow students and one of our instructors, Felipe. The bus ride to NOLS India's campus in Ranikhet was rough. Horns blared constantly. I later realized the horn was used to indicate to other drivers (pedestrians, cyclists, mopeds, and cows) that, you too, are also on the road.
The next two days at the NOLS base were a whirlwind as we spent hours going over gear, preparing food rations, packing our 100-liter (yes, 100 liters!) backpacks, showering with a bucket, drinking chai, and avoiding eye contact with monkeys so as not to provoke an attack. You know, normal stuff.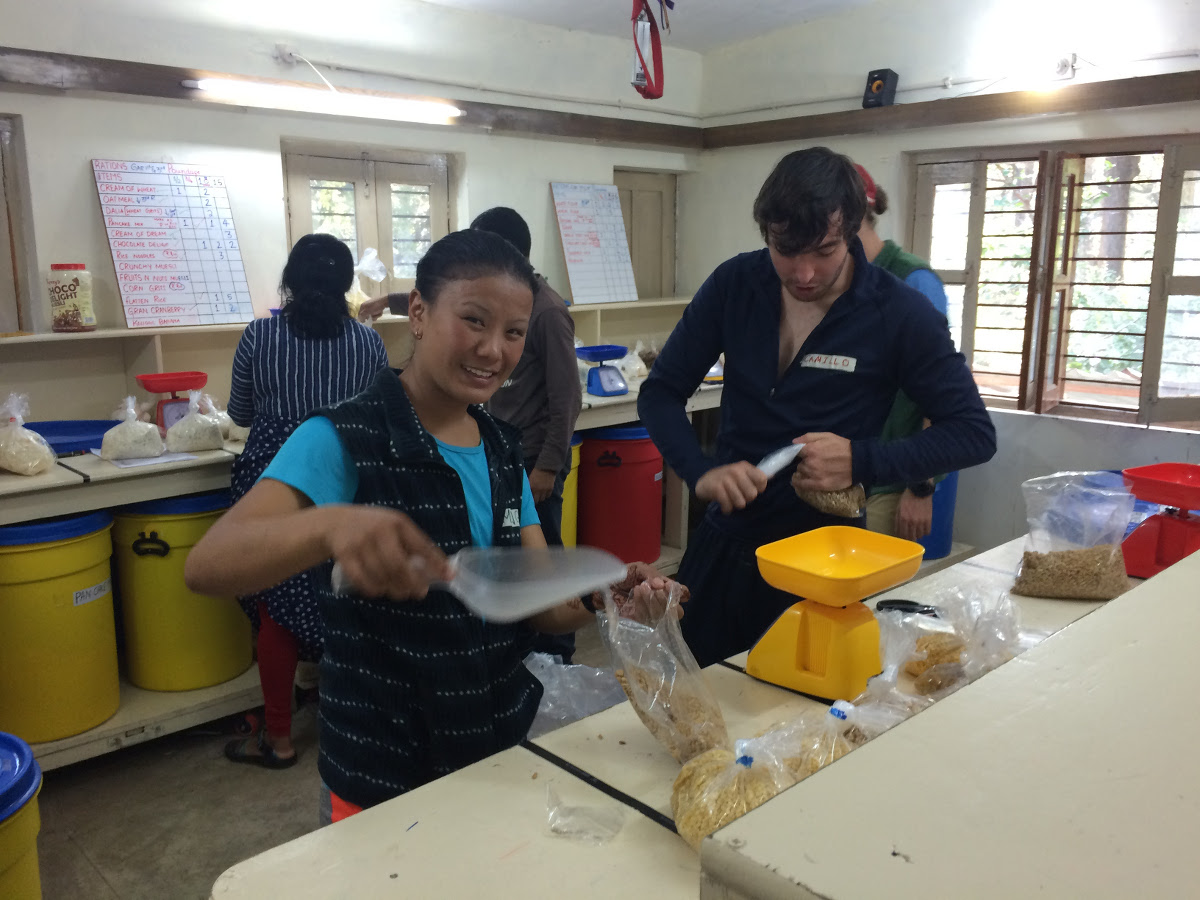 The Route
Our expedition started in the Pindari Valley and followed the Pindari River up to Zero Point (~12,000 feet). From Zero Point onward, we would traverse two passes, then descend the glacier and finish the trek through the Gori Ganga Valley.
The first pass, Kafni Kol, was 17,500 feet high and the second pass, Dhana Dura, was 18,500 feet high. Porters and mules would carry our technical gear and three weeks' of food rations up to Zero Point. From Zero Point, we would be on our own. There was no guarantee we'd complete the 60-70 mile traverse; in that case, we would have to backtrack to finish the trek.
Starting the Expedition
We left Ranikhet and, after a Jeep ride, reached the trailhead in the very small town of Saung.
As we traveled, we encountered landslides, light rain, the Pindari River, goats, bushwhacking on steep terrain, our porters (who made everything look so easy in their jeans and flip flops), boulder fields, and trail runout. We used a map that was created in the 1960s. Our instructor Prani said if we could read this map, we could read any map.
Finally, we approached Zero Point! We saw our coursemates, who arrived first, drinking chai at Baba Ji's and waving. Baba Ji is a holy man who lives at Zero Point.
Surrounded by the Pindari River and glaciated mountains, Zero Point is a gem, a Himalayan heaven. We spent six days there resting, doing laundry, bathing, learning various lessons, enjoying the incredible views, and preparing to move to Camp 1.
Despite the difficulties I had experienced so far, I was loving the trip. There were no phones, no email, no TV, and no social media to distract me from actually living. Actually living life.
I was acutely aware of every moment of every day. Time slowed. I gave very little thought to what was happening back home. I didn't have time to think about it; there was so much to learn and experience. This was my new home now.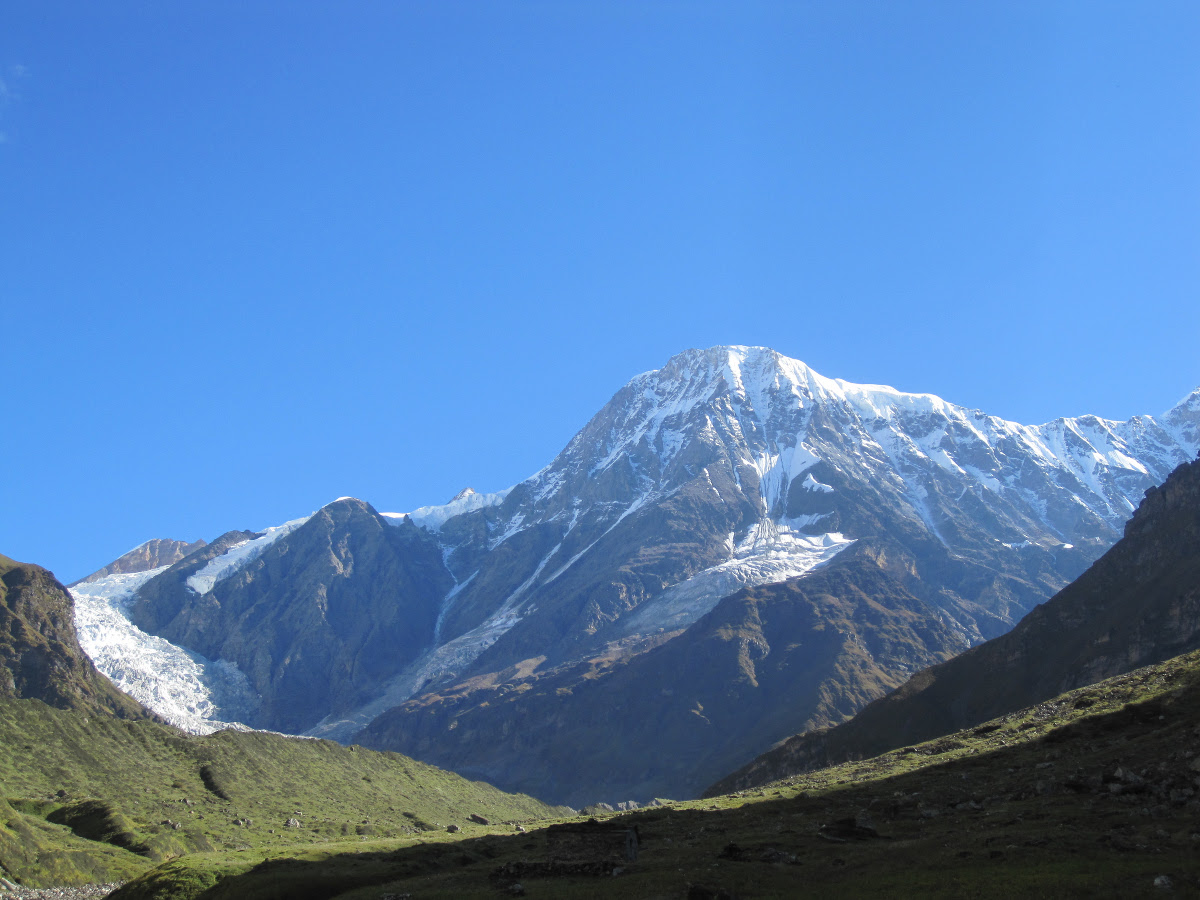 Beginning the Traverse
We started preparing to make the traverse with a ferry day. We moved our technical gear and three weeks' of food rations from Zero Point to Camp 1. It was barely 2 miles to Camp 1, but we had to gain around 2,000 feet of elevation.
The day we left Zero Camp, we decided to take a more "mellow" route to Camp 1. "Mellow" has a different meaning in the Himalaya than it does to a Southerner from Tennessee! Nevertheless, we trekked to Camp 1 and set up camp, where we would stay for another six days. It took us five hours to hike two miles.
We were slow-moving and it was difficult to breathe at Camp 1, at 14,000 feet. I tried not to think about it too much, as we had a lot more elevation to gain. I began to long for the comforts of a hot shower and warm bed. I tried to stay "in the moment," but there were times when I wanted out. Out of my tent, out of the wilderness, out of India.
Those moments didn't last long, though. Most of my thoughts centered around how to pack more efficiently, cooking and cleaning, collecting water, going to the bathroom, practicing knots, and learning new mountaineering skills. My thoughts centered on survival and maintaining my health.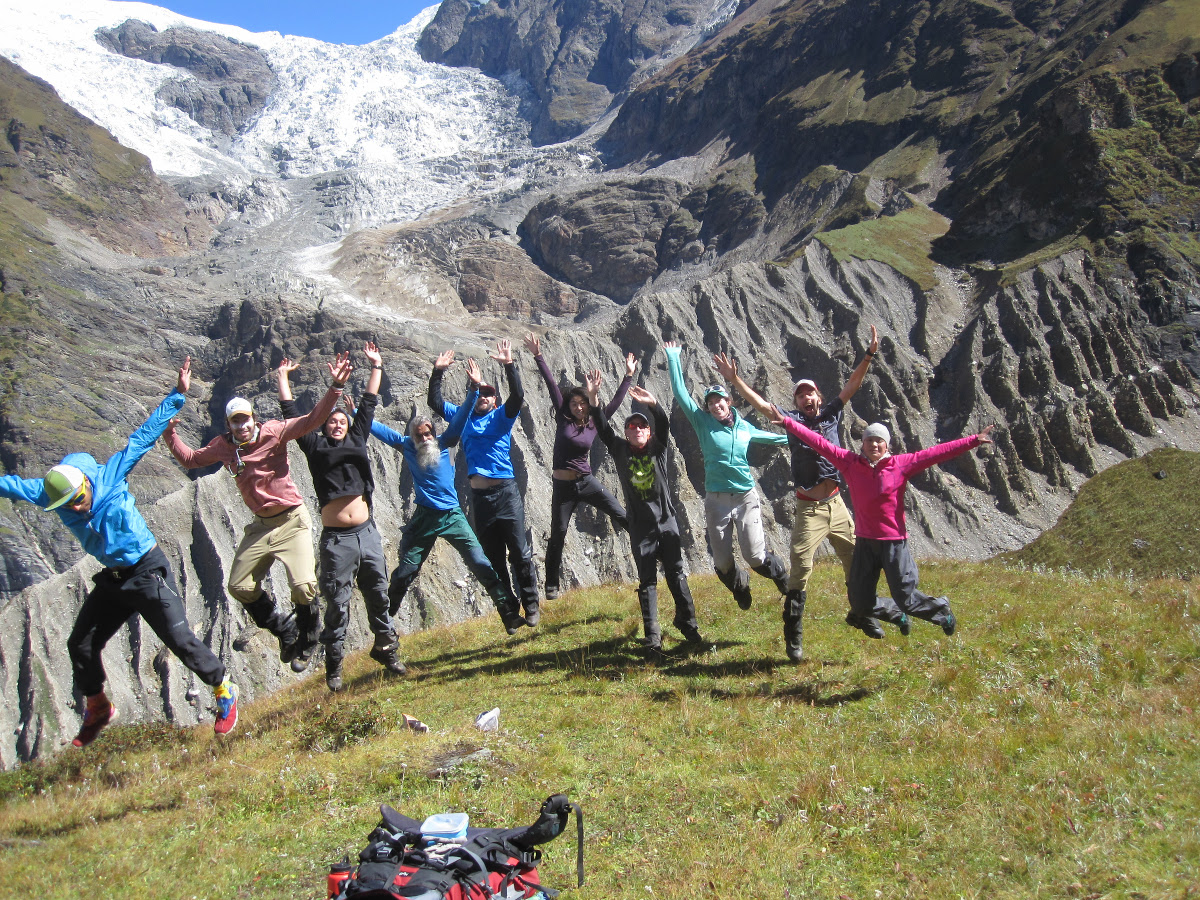 When the Going Gets Tough
After a few days, we prepared for Ferry Day #2, a 1.5 mile hike with 2,000 feet of elevation gain. The day was challenging, with scrambling up and down steep moraine (a mass of rocks and sediment carried down and deposited by a glacier) and negotiating a massive crevasse field.
And on the way back down to Camp 1, we got lost. The air was like pea soup and our sight was limited. My stomach hurt. I was cold. I was wet. I was tired. I wanted to go home. There were amazing moments on this trip and there were awful ones. This was an awful one.
The next day we woke to another brilliantly sunny (and freezing!) morning. Light snow covered the ground. There was a heaviness among the group; the feeling in the air was not excitement, but of dread. Felipe and Prani picked up on our mood quickly and tactfully told us to check our attitude. It's imperative to be in the right frame of mind. We were in this insanely beautiful place, and yes, we had a difficult day ahead, but we needed to focus.
With Camp 2 as our base, we slowly advanced towards the Kafni Kol. Each day, we made progress on the glacier and gained confidence in our mountaineering skills. Everything took extraordinary effort. I felt nausea and, also, homesickness. But these were normal symptoms of mild altitude illness.
On Day 20 since we'd left NOLS India, we started Ferry Day #3. It was a beautiful, clear morning as we stepped onto the glacier. Our goal was to cross the Kafni Kol, stash our rations, and return to Camp 2 to rest. Go high, sleep low. Everyone was in good spirits. We divided into two rope teams of five and started on the same trail we'd walked the previous days. Prani and his rope team led the way.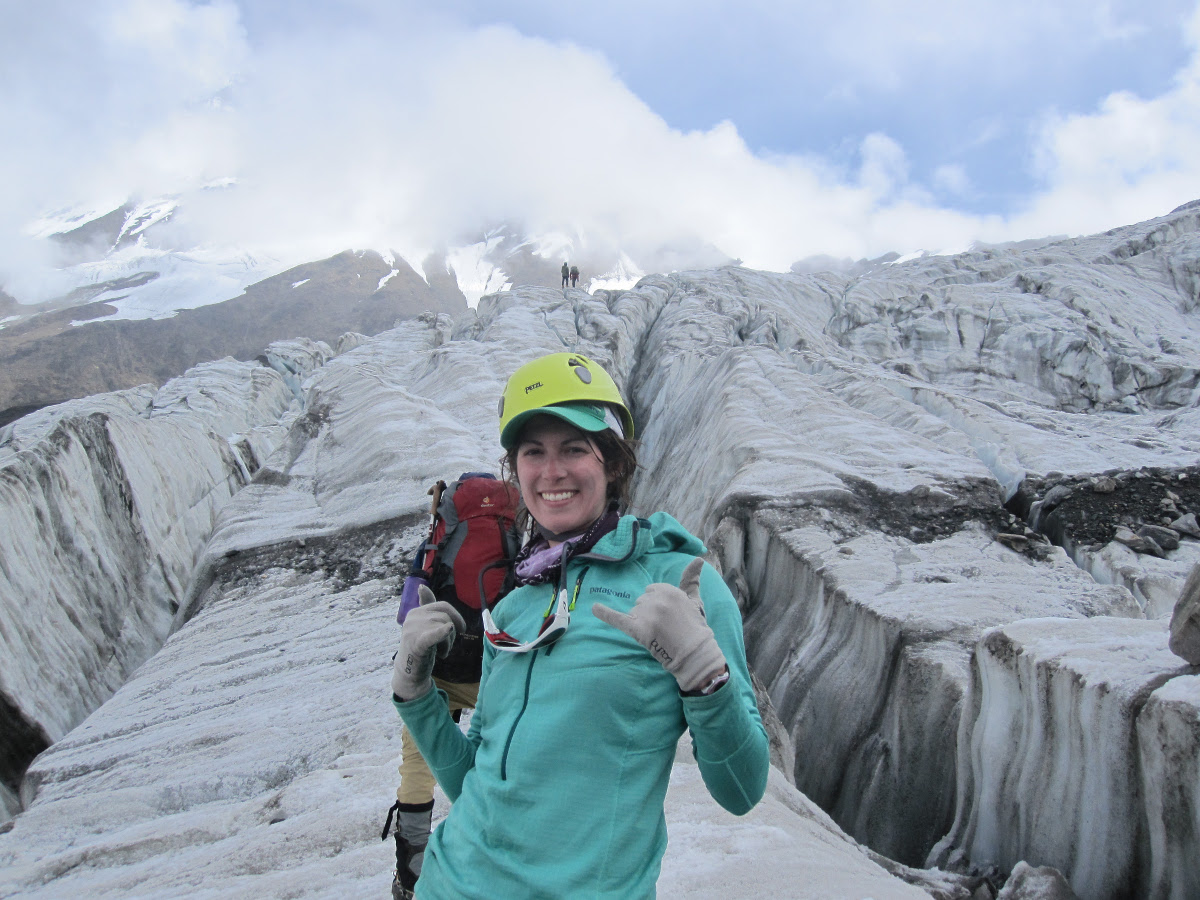 Suddenly, Prani stopped. He called out for Felipe. We saw a huge crevasse that we could not circumnavigate. We had to descend into the crevasse, walk through it, then climb out to continue to the Kafni Kol. The students waited as Prani and Felipe probed the glacier and set up protection. After what seemed like an hour or more, we made our way into and out of the crevasse, one by one.
Our weather window was closing. As we approached the base of the Kafni Kol onto a moraine, the clouds rolled in and the temperature dropped. As we began to climb Kafni Kol, I could no longer see the top. I could barely see anyone on my rope team. I focused on breathing. My legs burned with every step.
As we approached the top of the pass, some steps had been blown out. I yelled to my rope team "Zero," which meant "stop." I was struggling to move forward and kept sliding down where the steps were gone, wasting energy. My legs screamed as I tried to hammer through the last part.
Eventually, we reached the top of the pass. It was steep. I was apprehensive. But we did it!
Climbing at 18,000 Feet
On October 1, we headed towards the Dhana Dura pass not knowing if we would camp below the pass or cross it. After hours of scouting, Felipe and Prani determined that crossing was, for the time being, impassable. We were forced to make camp at 18,000 feet as the daylight dwindled.
Camping at 18,000 feet was a surreal experience. We were above the clouds, on top of the world, in what appeared to be some sort of alien planet. We were visitors in this extraordinary land, just passing through, thankful to get a glimpse of a world few people have ever seen.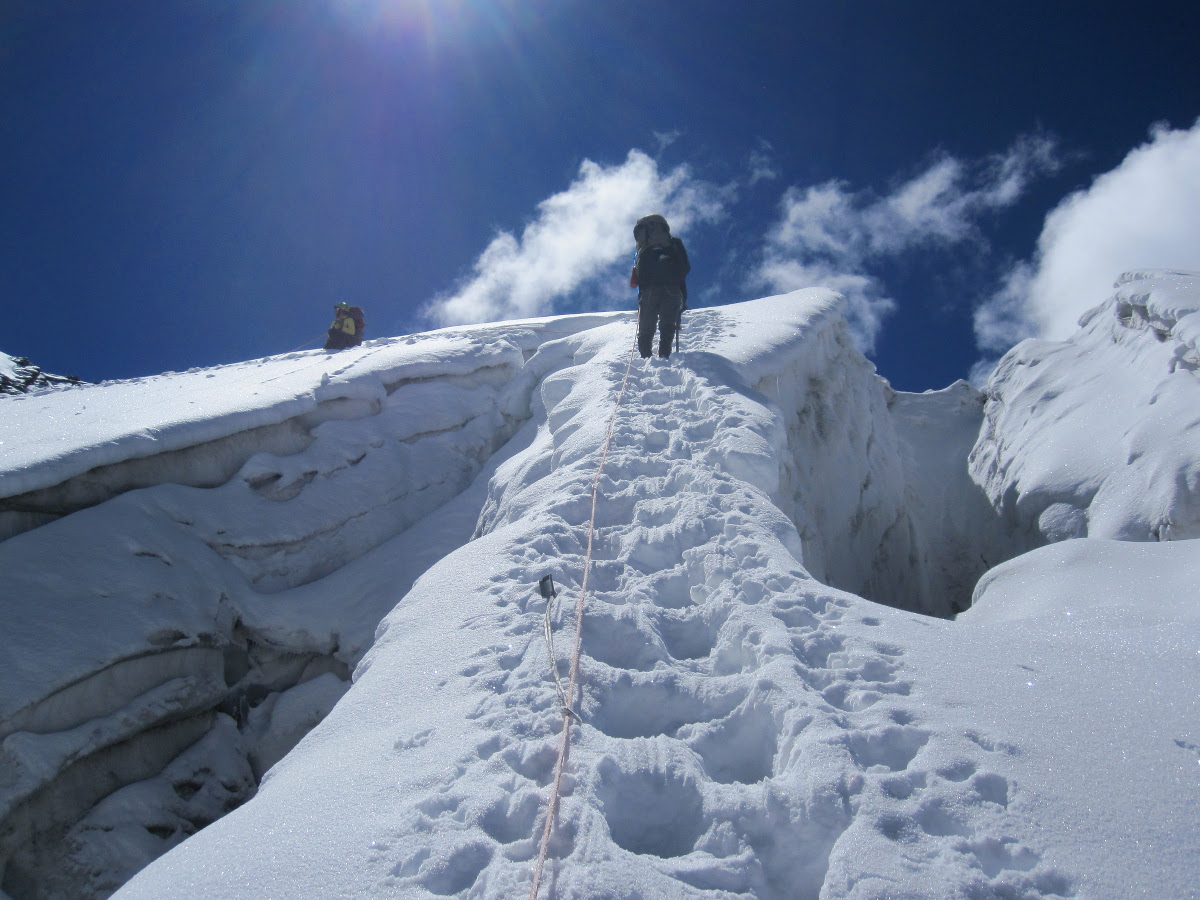 We awoke with the goal of crossing Dhana Dura from the right side. I led the last rope team up the 50-degree incline of the Dhana Dura. I moved excruciatingly slowly, but that's all I could do. I loosened my top chest strap because it felt like I was suffocating. But as we stepped towards the top and reached the other two rope teams, I was ecstatic!
Then someone broke the news to me: it was a false summit. Dhana Dura was just ahead of us. We moved forward and eventually reached the top. We hugged and celebrated our accomplishment. I felt relief and excitement about reaching the top of the pass; my doubts about completing the traverse were baseless.
However, the adventure was only beginning.
Friends in Action
Felipe, Mingma, and I led the way down the back of Dhana Dura. It was steep and icy. Eventually, we made it down to the moraine. I tried to stay positive as the clouds rolled in and we began to hike down endless miles of scree field. But my morale was declining.
On the way, I lost my balance and fell down several times. It took tremendous effort to get back up. My legs hurt and my feet were unsteady. We stopped for Felipe and Prani to scout the route. There were miles of moraine ahead and not a place to camp in sight. It was getting darker. Then, it started to hail.
I still had my glacier glasses on and fought back tears. I didn't want to break down in front of everyone. It was a really long day and I was over it. I was just about to get my emotions under control, when Mike asked me, "What's wrong, Haley?"
And that's when I began to cry.
Everyone sprang into action. Tom started taking out gear to lighten my pack, Hayden gave me a Jolly Rancher, and Mingma and Reese gave me a hug. My coursemates took weight from my pack even though their packs were stupidly heavy as well.
My pack was lighter, but I stood there shivering. Mingma asked me where my puffy jacket was (at the very bottom of my 100-liter pack, of course). Without asking, she immediately opened my pack, took everything out, grabbed my puffy jacket and put everything else back in less than 10 minutes. It took me a good 45 minutes to pack my pack on a good day! Mingma was a superhero.
To me, everyone was a hero in that moment.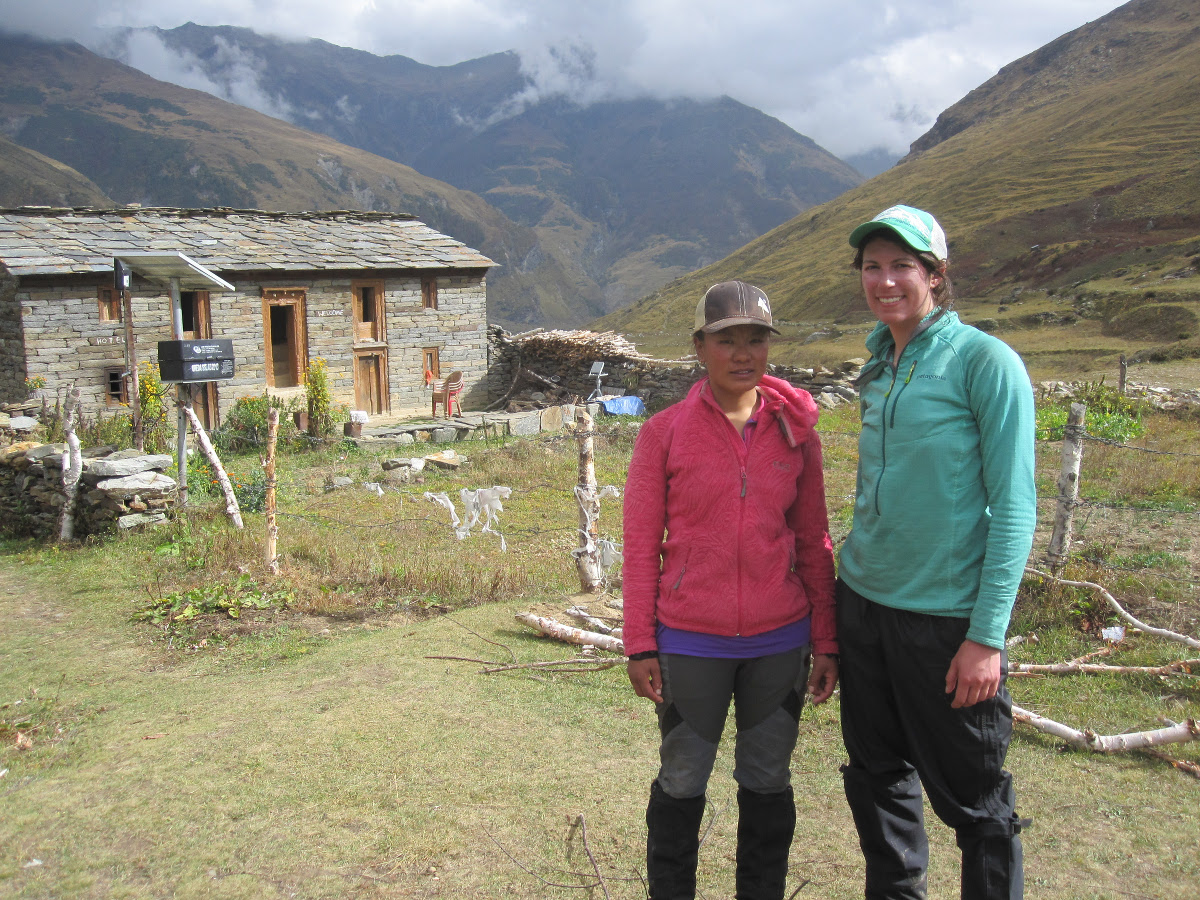 Before leaving camp a few days later, we took a minute and enjoyed the glacier one last time. One last look to reflect and acknowledge the beauty, serenity, challenges, and accomplishments that the mountains allowed us to experience. Then, we began our hike down to the town of Martoli. Martoli meant fresh chai and dinners we didn't have to cook. It was a relief to get there.
We spent two days making our way back to Ranikhet, traveling mainly by ourselves (our instructors were close by but let us hike independently). It was October 12, 2016 at 4:30 pm when we arrived in Ranikhet. We'd spent thirty-four days in the field.
The next few days were spent cleaning gear, riding the train back to New Delhi, eating Indian cuisine, visiting the Taj Mahal, and experiencing Indian culture. As I reflect on this experience, I will remember a few things:
The world is a big place. It's one thing to say it, but another to experience it. It's helped me gain perspective.
Slow down. Despite the literal chaos surrounding everyone in Delhi, everyone was surprisingly serene. I was impressed with the calmness in the midst of madness.
I've gained confidence to live a more authentic life, despite what everyone else thinks I should or shouldn't do. In the words of Ralph Waldo Emerson, "To be yourself in a world that is constantly trying to make you something else is the greatest accomplishment."
India was a whirlwind. It was chaotic. It was serene. It was awful. It was amazing. India, I will not soon forget you.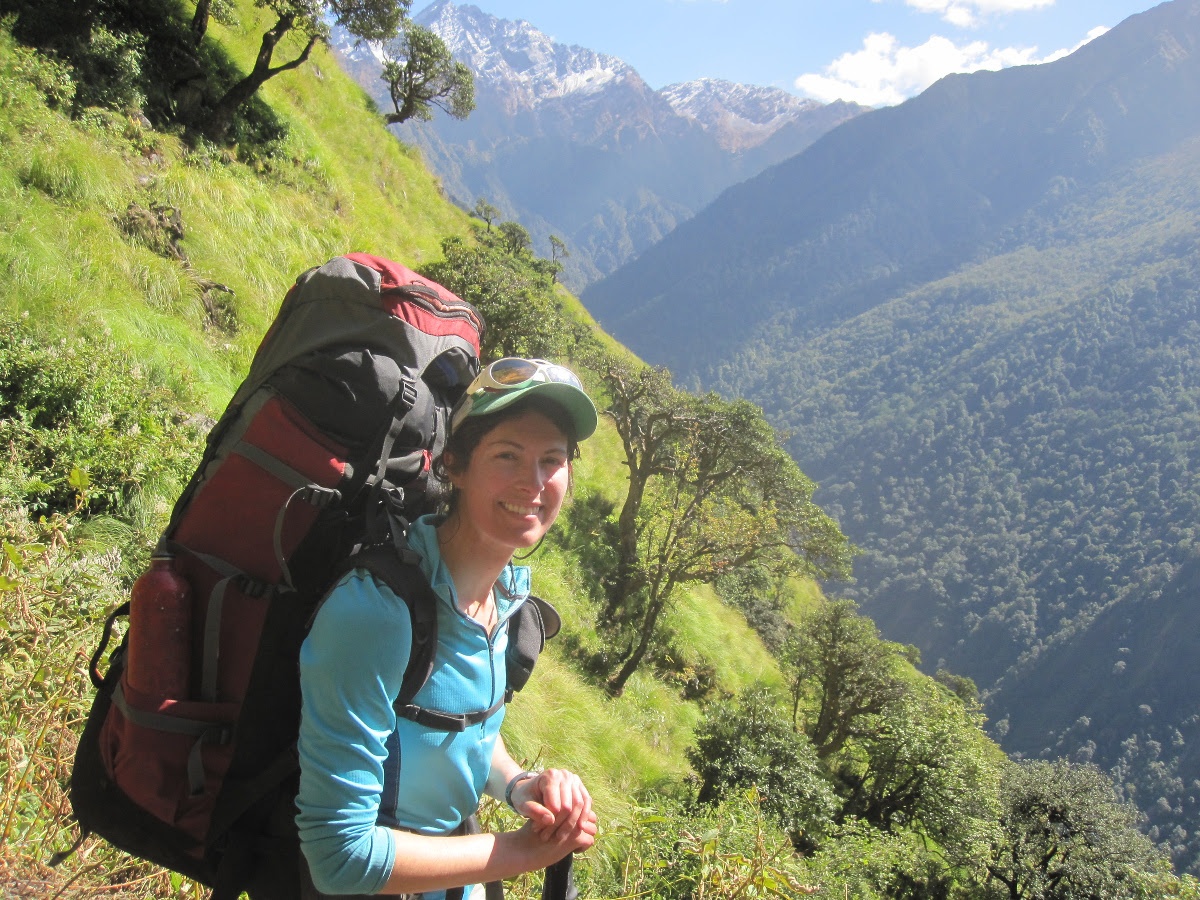 See Haley's course, the Himalaya Mountaineering Expedition.
Explore all NOLS Mountaineering Courses!
Read the full version of Haley's experience on her blog, Haley's Comments.
Written By
Haley is a clinical pharmacy manager who enjoys mountaineering and competing in triathlons. She believes getting outside her comfort zone is a means for growth and self discovery.