Where did you go for your trip and how long was it?
For this 9 day course we explored two different areas around Vancouver Island off of the west coast of British Columbia. We spent the first 3 days working on skills base camped on the south part of Gabriola Island, one of the Southern Gulf Islands then drove across Vancouver Island to the west coast and spent the next 5 days in Clayquot Sound just north of Tofino.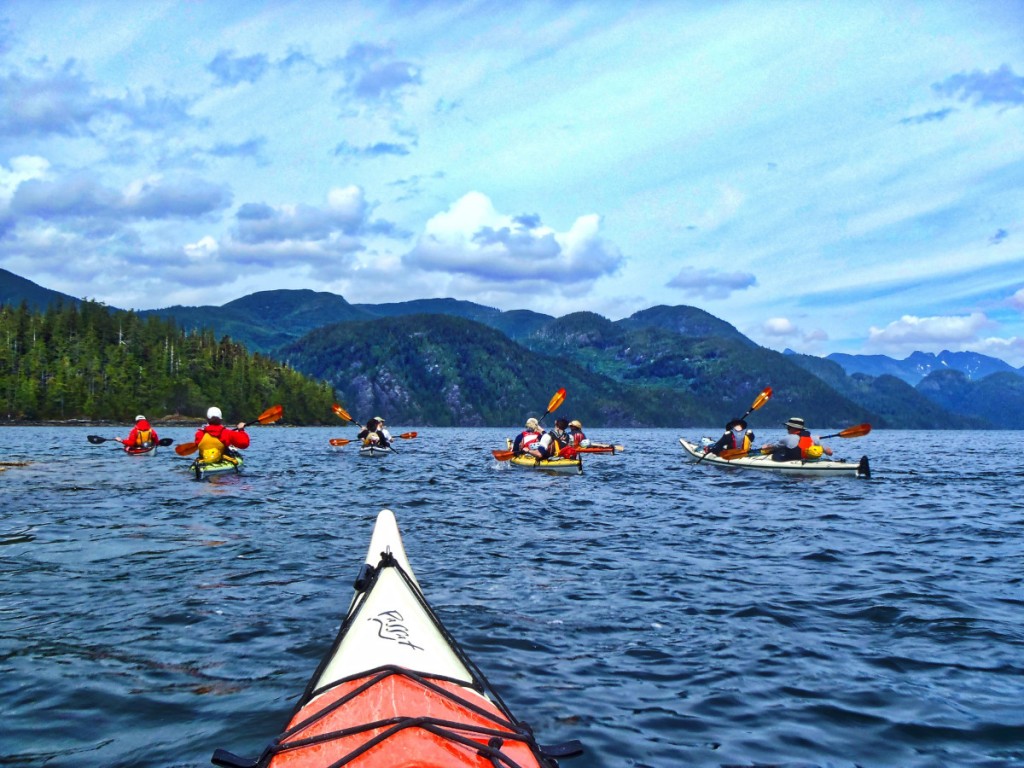 Which skills were you developing and did you acquire?
We were working on technical sea kayaking skills and the more subtle skills of reading and interacting with the dynamic environment of the ocean and coastal weather. We were also working on our skills as leaders and the nuances of managing others in this environment.
How will this trip benefit your instructing or your students?
Other then the given of acquiring more knowledge of a different environment and a different skill set I think the most beneficial pieces I will take away was the experience of being a student again. I found it really powerful to be in that role again and to feel and understand how challenging it can be as a student in a wilderness based course. I was reminded that there can be a lot of uncertainty and just exhaustion from novel situations and taking in a lot of new information. I also found that it can be quite a disempowering process - specifically a 'leader of the day' role when it is not facilitated in an appropriate or supportive way. I will for sure take this experience into my future courses and hope to empower my students as much as possible and be sensitive to their learning process.
What were some highlights from the trip?
A highlight that sticks out for me was learning to surf our sea kayaks. Playing in waves can be really fun,! I found it really hard and went swimming lots, but still a good time.
What's one thing you learned about leadership?
The importance of solid and concise communication was reinforced in me through this trip. The instructor team seemed to have some challenges communicating vision, teaching style and content. I witnessed unorganized leadership roles which took away from the content in which individual instructors were trying to cover. One instructor's non linear approach very much stood out as his excitable teaching style didn't allow him the awareness of his students' coherence.
Anything else you want to share?
During the course, we encountered a photo-journalist living on the remote island of Vargas who has chosen to live a displaced life for some time. Through one of his many captivating stories, we learned that he believes to have had an encounter with a Sasquatch while on a solo trip. It was enlightening to witness a true soul living such a humble life.
Learn more about becoming an outdoor educator by contacting our outdoor educator advisor.
Written By
Genevieve is a NOLS instructor.