We arrived in Bluff Lake, British Columbia at 1:30AM from various places: Roger and I driving 30 hours from Wyoming, Jeremy flying in from California and Dane just finishing up class in Vancouver. We had been talking about it for a while now, applied for the funding from the Instructor Development Fund, but still it had just been this idea: a ski expedition to the Waddington Range in British Columbia, home to some very remote, high peaks and endless miles of glaciers with real hazards.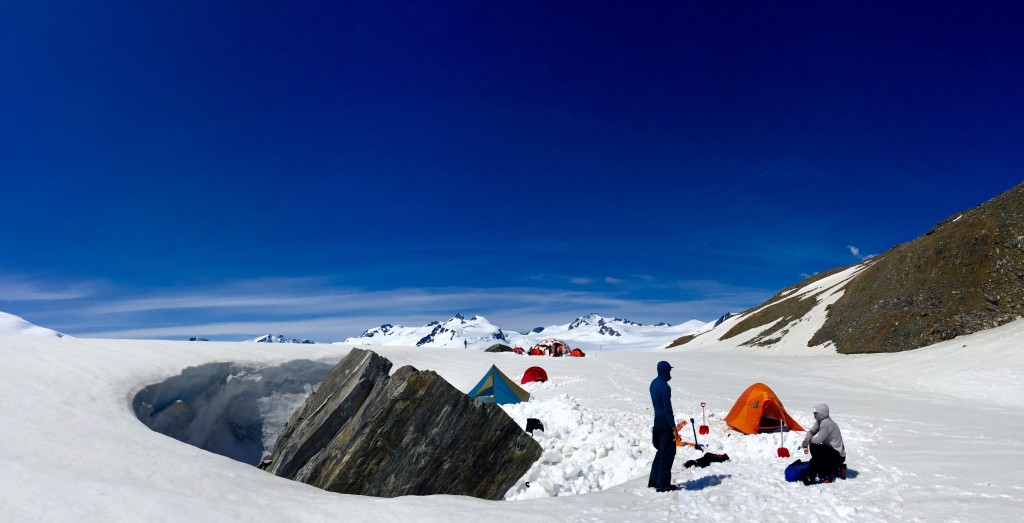 And now it was here. As we all had a mix of skills in mountaineering, winter and rock climbing, we were excited to bring them all together for this trip with the hope of being able to ski and explore this remote, pristine place.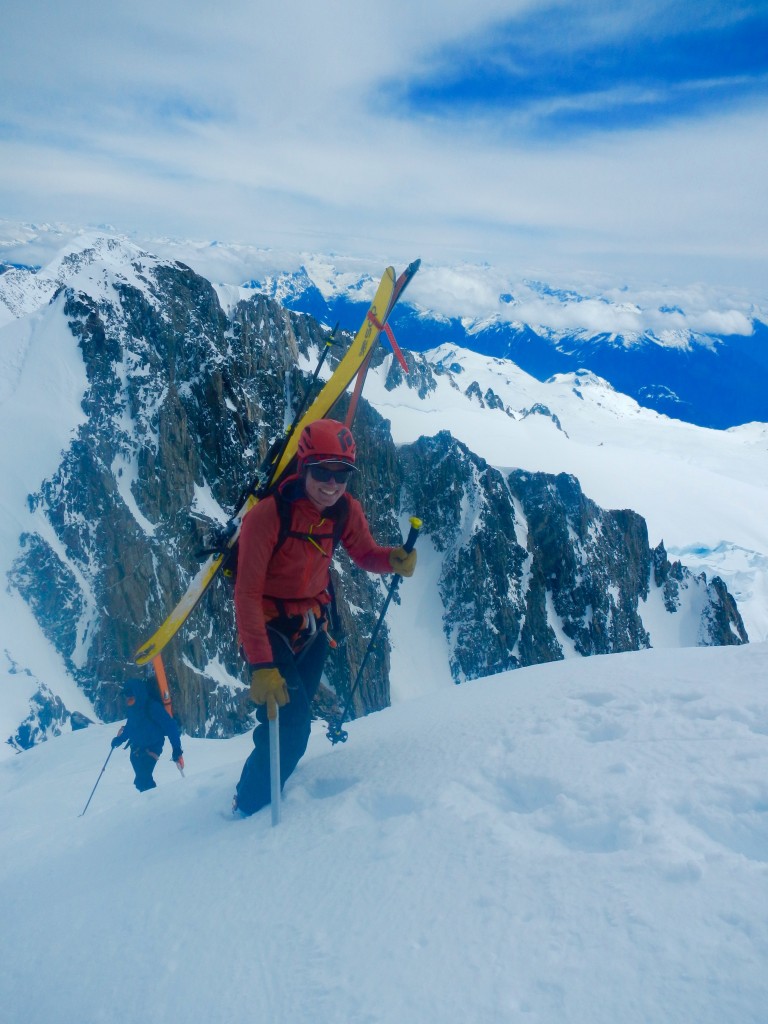 Before we knew it, we were flying into the mountains with White Saddle Air. We were dropped off on the Dais Glacier, where we quickly set up camp in typical NOLS fashion with our megamid cook shelter, snow-sculpted kitchen and seating area. An evening scouting mission of the Dais Glacier gave us some important information about the current conditions.
The Dais is the first half of the route up Mount Waddington, which we were hoping to climb and then ski down. Within minutes of stepping onto the more featured section of the glacier, we found many shallow bridges over crevasses. As we traveled that afternoon, and a few days later when we scouted the whole route up the Dais, we found an isothermic snow pack and slushy, melting bridges. In other words, not ideal conditions for steep lines and complex glacier travel.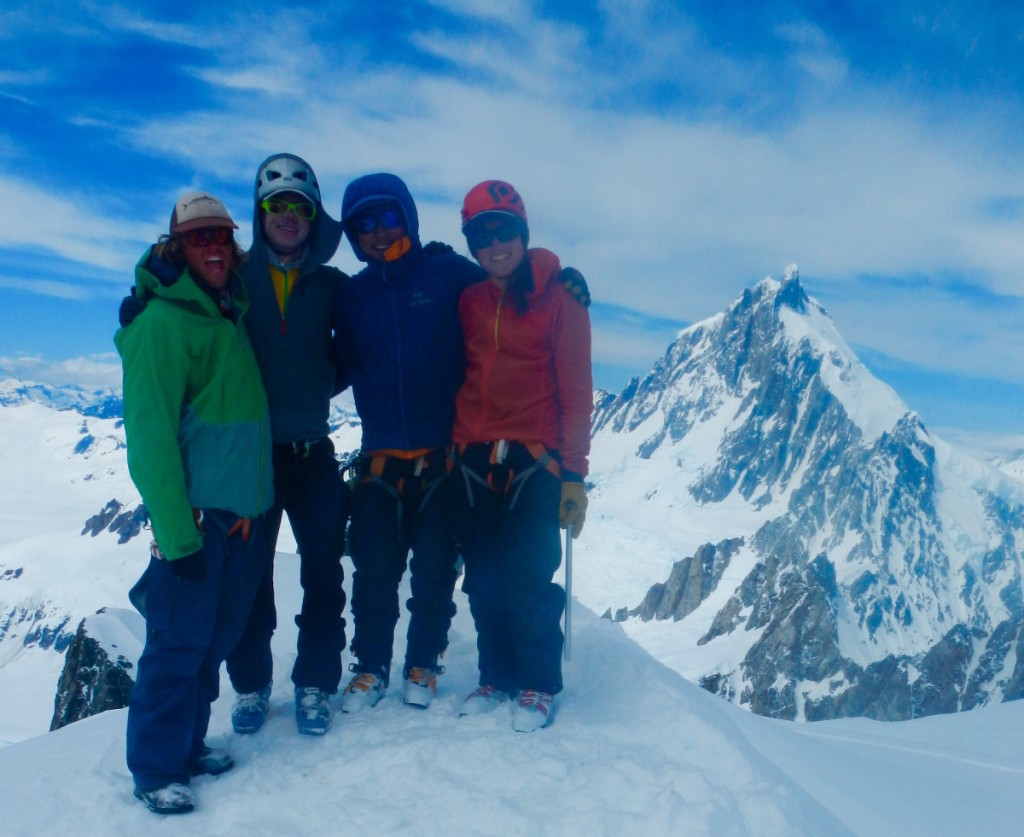 Over the course of our nine days there we had lots of opportunities to learn, complex terrain to manage and group decisions to make. Most of these things I will try to demonstrate by explaining a day on our trip.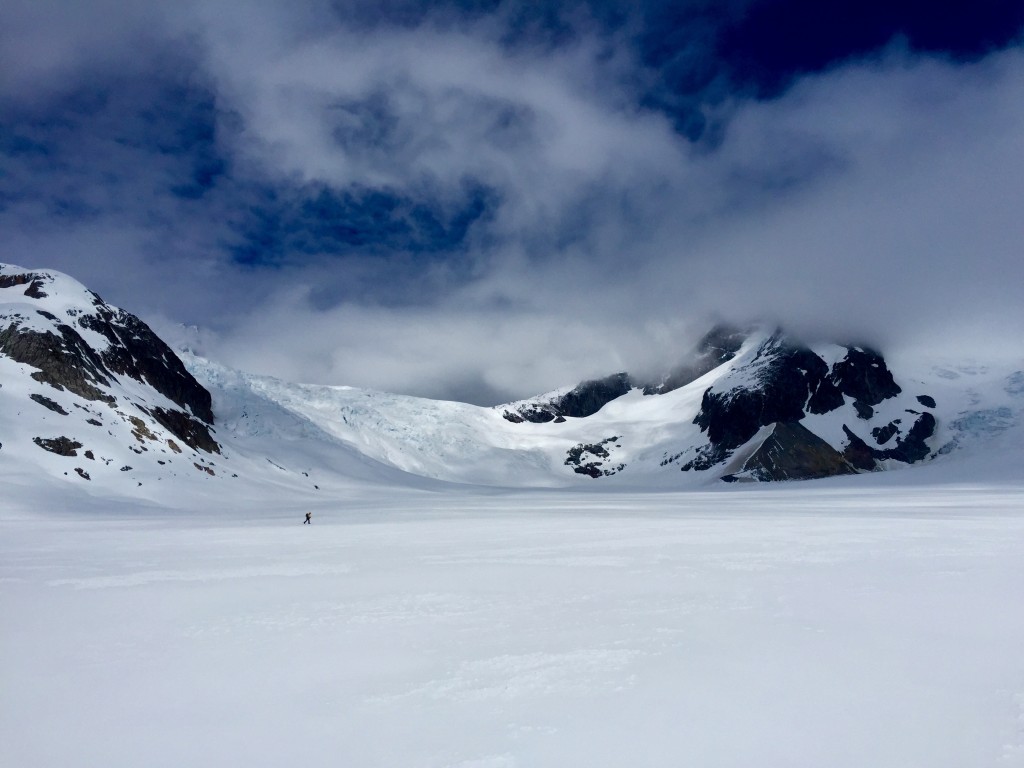 We woke up at 6:00AM. Conversing tent to tent via the walkie-talkies, we determined it was sunny and time to get going. We set out across the Dais to try and summit Cavalier Peak. Roger led first across the glacier and up the ridge, where we stayed roped with a few cracks to manage. After more ridge travel, we boot packed up the couloir that led to the summit with our skis on our backs. We stopped 100 feet or so short of the summit due to a cornice hazard.
After hitting nice corn snow all the way skiing down, we skinned back across the flat glacier for snacks and a mid afternoon rest. At 5:00pm we set out again and skinned up Regal Dome on the Regal Glacier. This would soon become our go-to run near camp. The perfect evening light hit the slope as we transitioned to ski spring snow all the way back to camp.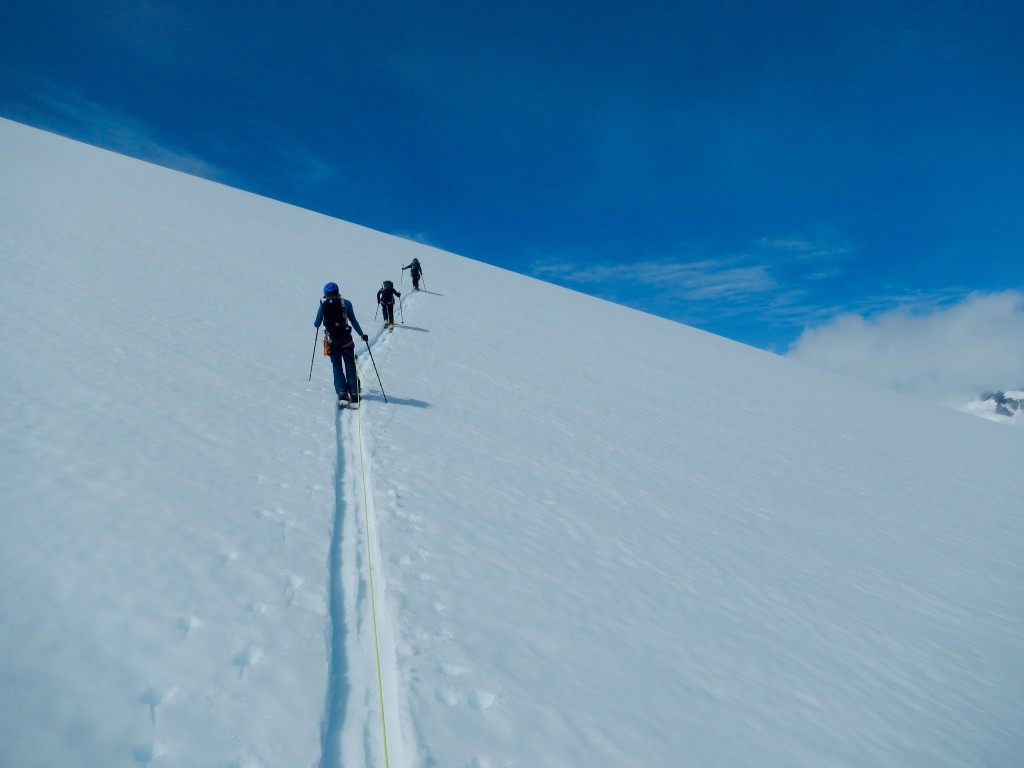 Every day we took turns leading, managing crevasse hazards and engaging the group in decisions. In the end, we decided we did not have the right conditions or window of reliable weather to climb and ski Mount Waddington.
We did summit and ski Mount Munday. At 11,010 feet, it was the first mountain climbed in the Waddington Range by the Mundays in 1936. During the trip we used many technical and leadership skills we currently had and applied them to traveling in new terrain.
We will all individually use the experience we gained on NOLS courses as we continue to work. Thanks, NOLS, for helping support us!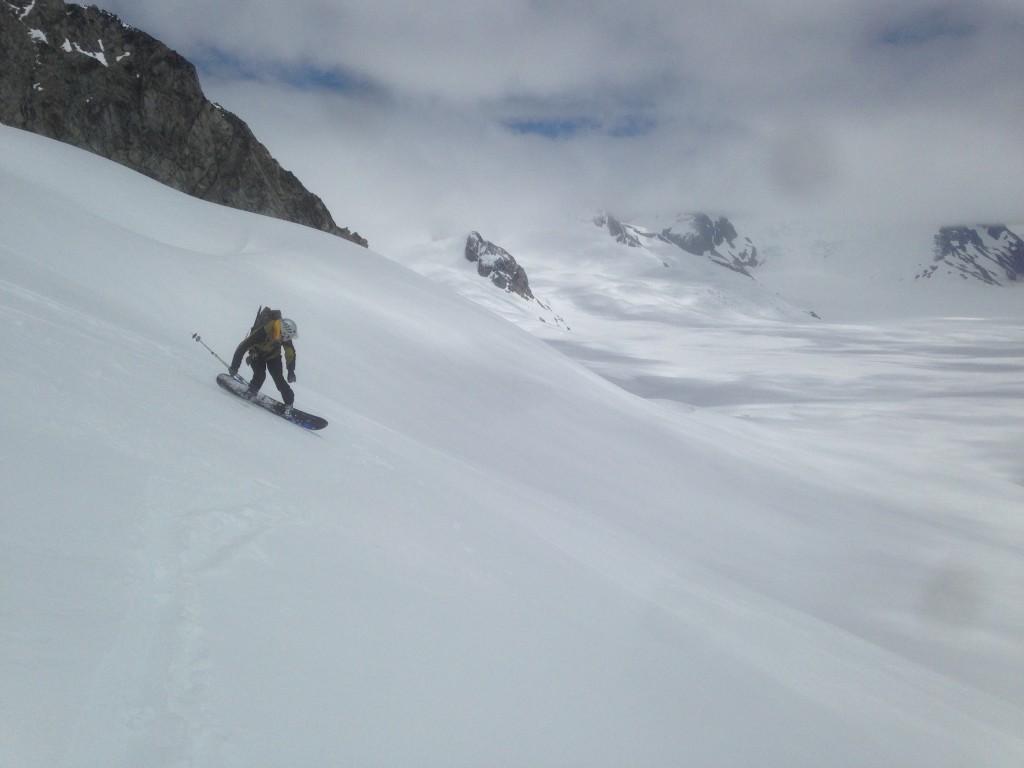 Written By
Katie Oram teaches expedition courses for NOLS.