We are delighted to announce that we have met our lead
donor's challenge to raise $1.5 million toward the Wyss Wilderness Medicine
Campus. In the spring of 2011, Mr. Hansjörg Wyss contributed the first $1.5 million to
kick off the successful campaign, challenging NOLS to raise $1.5 million
from alumni, staff, and friends, with the promise of a matching gift upon completion.
NOLS not only
met his challenge of $1.5 million, but exceeded it by $35,600.
Combined with the many donations sent by alumni, staff, and family, the
NOLS Wilderness Medicine Institute (WMI) has much to be grateful for, as do the
students who are already taking advantage of the custom-built residential
facility in the Red Canyon.
The campus was dedicated during the annual October board
meetings in Lander, Wyo., and the first Wilderness Emergency Medical Technician
course hosted on the new ground graduated Nov. 30.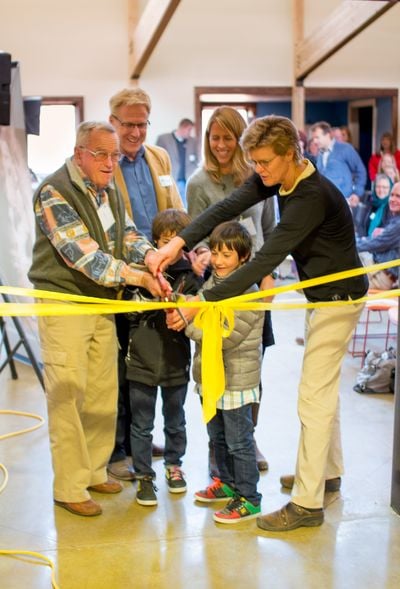 Brad Christensen photo
We cannot express our gratitude enough for all of the
support we received as we developed this new classroom and opened new doors for
WMI and NOLS.
Written By
Casey worked as a writer and PR specialist for NOLS.