As high school graduation approaches, many students face the difficult decision of whether to go straight to college or take a gap year.
While gap years are considered common practice for new high school graduates in many countries abroad, more and more students and colleges in the United States are seeing the benefits of taking a gap year between high school and college. Gap years are now widely recognized as an effective way for young people to grow, learn, and better prepare for higher education and beyond.
So what exactly are gap years, and how do they impact college success?
Gap year statistics collected over the past decade show us that students taking a break from the traditional high-school-to-college pipeline tend to have greater self-confidence, increased personal awareness, improved communication skills, better mental health, and a higher rate of success as undergraduates than those who do not.
Let's explore how gap years can positively impact college success, and what factors students should consider when planning their own gap year experience.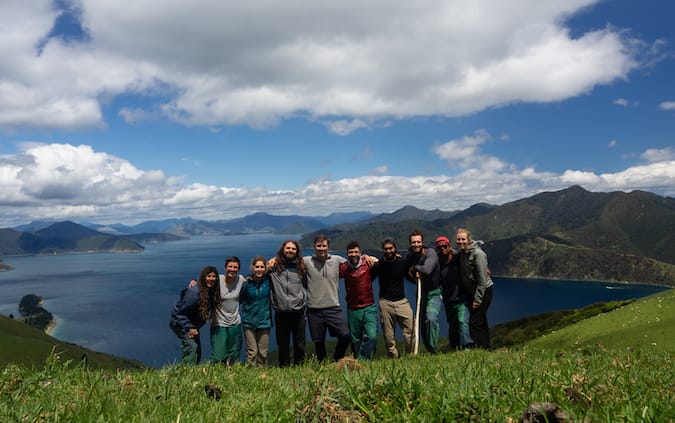 Photo by Vivian Merrill
The Benefits of a Productive Gap Year for Gap Year Students
When you take a gap year, you're embarking on a journey to discover more about who you are, what matters to you, your place in this world, and what the world needs.
The personal growth, maturity, experience, and unique perspective gained through the experiential learning that takes place during meaningful gap years can enhance a student's college admissions essay or interview, as well as future job applications.
Gain Unique Perspective & Experience Personal Growth
Many gap year participants decide to use their year off between high school and college as a time to explore their passions and interests and develop a greater sense of self-awareness.
By taking a step back from the academic pressures of high school, students can focus on their personal goals and values. This can lead to a greater sense of purpose and direction, which can be valuable in all areas of life. Because of this self-exploration, many students who take a gap year are more confident when they choose their major or career path upon returning to school.
Bolster Your Resume with Work Experience
Another benefit of taking a gap year is the opportunity to gain work experience and explore career interests. Whether students choose to complete an internship, volunteer, or take experiential education courses with NOLS, they can strengthen their work ethic and gain practical experience that will benefit them before and after college graduation.
Enhance Your Cultural Awareness
Gap years abroad allow students to gain firsthand experience of different ways of life. NOLS offers a variety of international gap year programs that will broaden your understanding of the world, develop important cross-cultural skills, or maybe even learn a foreign language.
Explore the remote mountains and coastlines of Patagonia while immersing yourself in the Spanish language and Patagonian rancher culture through the Patagonia Gap Year at NOLS. Or, learn one or more wilderness skills such as mountaineering or keelboat sailing during our New Zealand Semester.
Reignite Your Academic Momentum
By pursuing specific areas of interest during their gap year, students can gain valuable knowledge and increased motivation and focus needed to propel their education forward. Not to mention, speaking passionately about your gap year experience can help impress college admissions officers.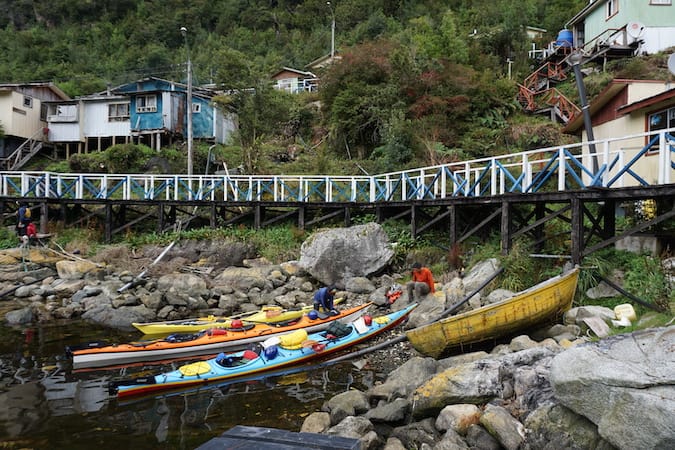 Photo by Oscar Manguy
Statistics That Show The Relationship Between Gap Years and College Success
Research has shown that students who take a gap year are more likely to graduate on time and have higher GPAs than those who do not. Additionally, students who take a gap year report feeling more confident and better prepared for college and their future careers.
Student Engagement and Satisfaction
Meaningful and productive gap years are linked to greater undergraduate student engagement and satisfaction. Many students report feeling more focused and motivated after taking a gap year and more engaged in their coursework and extracurricular activities.
Academic Performance
Multiple studies have shown that students who take a gap year tend to perform better academically than their non-gap-year peers.
The Gap Year Association cites the work of a former Dean of Admissions at Middlebury College, Robert Clagett, who designed a new methodological approach to tracking the over/under academic performance (GPA) for gap year students. Studies using this approach show that students opting to take a gap year significantly outperform their peers in college with positive effects lasting throughout their four years at school.
This relationship between gap year experience and collegiate academic performance could be because gap year students have had a chance to mature and gain life experience before starting college, which can help them be more focused and motivated in their studies.
Retention and Graduation Rates
While parents may be concerned that a gap year may decrease their child's academic momentum, research shows that around 90% of gap year participants attend college within a year of their break.
Taking a gap year has also been linked to higher retention and college graduation rates. Findings suggest that this is because gap year students report feeling more focused and motivated toward their goals when they start college, and they have a better sense of what they want to achieve during their time in school and beyond.
In addition, some gap year programs, like the programs offered through NOLS, offer students a chance to earn transferable academic credit, which can help motivate students to continue with academics.
Post-Graduation & Career Outcomes
Students who took a gap year have constantly reported having a better sense of what matters to them, more clarity in terms of the career path that they want to take, and, later on in life, extreme satisfaction with their jobs. [Karl Haigler & Rae Nelson, The Gap Year Advantage, independent study of 280 Gap Year students between 1997 – 2006]
This could be because gap year students have had a chance to gain real-world experience through work, internships, or volunteer opportunities during their gap year.
Additionally, the 2020 Gap Year Association Survey Report states that 95% of survey participants said their gap year experience prepared them to be successful in their next step, whether that be college, graduate school, or the workforce.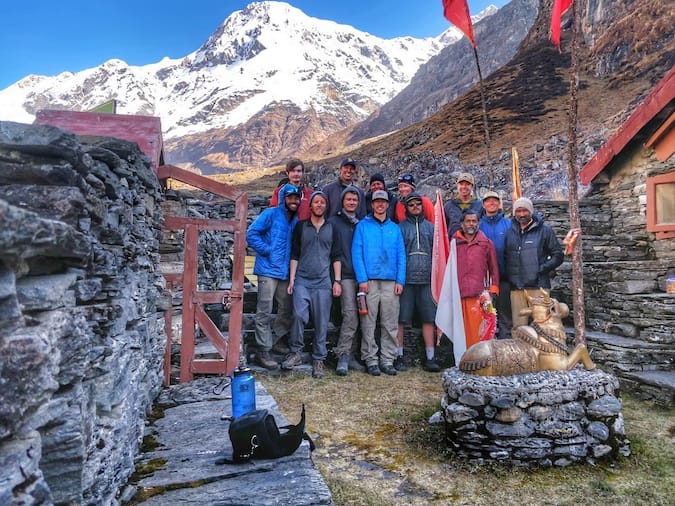 Photo by Karthik Maddineni
College Success with NOLS Gap Year Programs
At NOLS, we offer various gap year programs designed to provide students with transformative experiences that will set them apart from other college applicants. Our programs are focused on self-discovery, cultural awareness, and practical skills that benefit young adults in all areas of life.
Whether you choose to volunteer abroad, complete an internship through NOLS, travel abroad, or stay domestic, a gap year with NOLS can be a valuable investment toward your academic and future success.
Earn Academic Credit with NOLS
At NOLS, we offer gap year courses that allow you to earn transferable high school or college credit during your gap year expedition!
More than 400 colleges and universities nationwide have accepted the University of Utah credit earned through a NOLS gap year course, and many more grant their own credit in partnership with our programs. Just make sure you apply for credit through NOLS before beginning your gap year program!
Gap Year Programs at NOLS
Semester in Patagonia
Our Semester in Patagonia is a 90-day program that takes place in the Aysén and Magallanes regions of Chilean Patagonia. During this program, students will have the opportunity to explore the stunning landscapes of Patagonia while learning about the culture and history of the region.
In addition to participating in activities such as backpacking, sea kayaking, and mountaineering, students will have plenty of opportunities to practice Spanish language skills, learn how local ranchers work the land, and continue to build on the strong relationships with the local communities NOLS has developed over the years.
Semester in India
Our Semester in India offers wilderness and cultural-based gap year experiences including opportunities to explore and challenge yourself through wilderness adventure activities such as backpacking through alpine villages, mountaineering on high-altitude glaciers, or rafting on the Kali River. In addition to challenging yourself in the Indian wilderness, you'll have a chance to immerse yourself in the culture of Kumaon communities.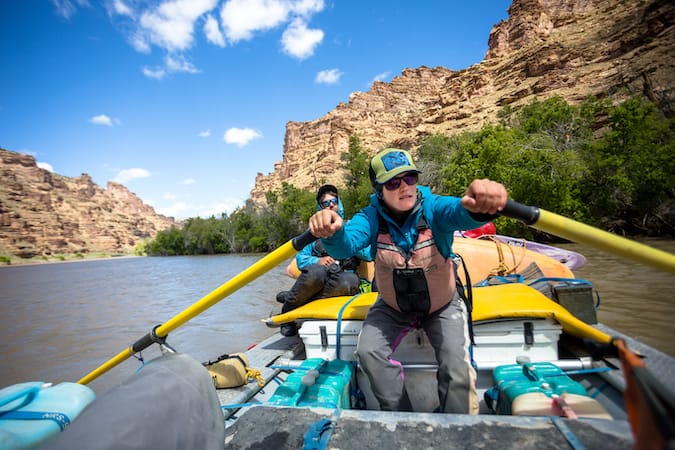 Photo by David Morgan
NOLS Rocky Mountains
For those who are interested in staying in the United States, our Semester in the Rockies is a great fit. We offer a 90-day Semester in the Rockies as well as shorter courses that range from two weeks to 30 days.
Begin in the foothills of the Wind River Range in Lander, Wyoming, with opportunities to explore the mountains, canyons, and rivers of Wyoming, South Dakota, Montana, Idaho, Colorado, Utah, and Nevada.
During this program, students will have the opportunity to backpack, rock climb, and whitewater raft in some of the most beautiful wilderness areas in the country. In addition to outdoor activities, students will also take courses in leadership, communication, and environmental studies.
Applying to NOLS
Get started with your gap year plans and earn academic credit with NOLS!
Schedule a meeting with our academic advisor to learn more about transferring credits earned through NOLS from Western Colorado University or the University of Utah. Don't forget to review the steps for getting your credit and ask about AmeriCorps and 529 Plan instructions.
Plan ahead and ensure your gap year is not only meaningful but also a valuable investment in your academic success.
Written By
NOLS is a nonprofit global wilderness school that seeks to help you step forward boldly as a leader.