Coming up with productive and meaningful gap year ideas to bolster your personal, professional, and cultural growth can be exciting -- and intimidating!
That's why our gap year idea experts at NOLS have put together this list to help high school students and college students like you plan a gap year experience that is personalized to your goals.
Whether you're interested in a traditional gap year, a gap semester, or a few weeks of meaningful travel, whether your future plans involve college applications or jumping straight into the workforce, or whether your interests include environmental stewardship or humanitarian aid, these gap year ideas have the power to transform your life and boost your resume!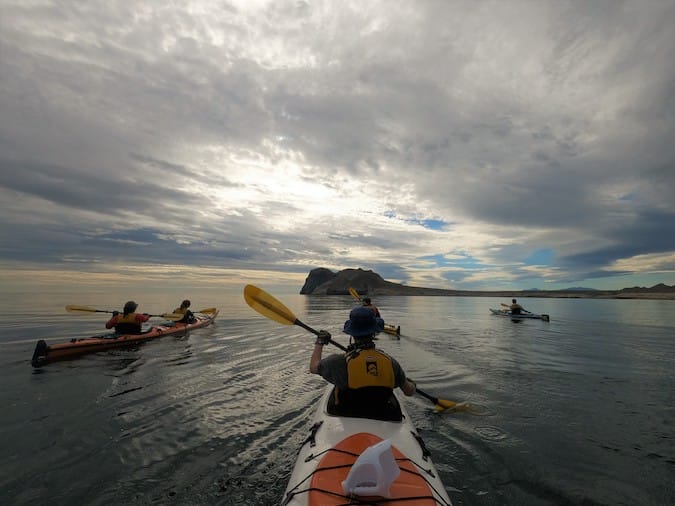 Photo by Jared Stephens
Top 10 Ideas For Gap Year Students
1. Volunteer Work & Community Service
Volunteering abroad or at home can be an excellent way to give back to local communities. Community service gap years lead to personal growth, valuable life skills, and leverageable experiences.
At NOLS, we offer gap years that focus on projects related to environmental issues. Our courses provide hands-on learning experiences that allow you to explore environmental issues and develop new skills to help protect the planet.
Regardless of your choice of volunteer opportunity, you'll have the chance to make a positive impact and improve lives while developing leadership skills, increasing your cultural awareness, and building your resume.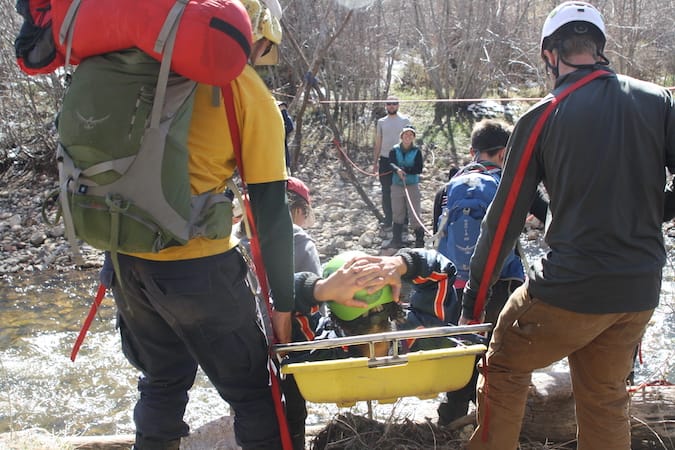 2. Outdoor Adventure & Experiential Education
Outdoor education programs are a great gap year option for nature enthusiasts. They can also boost your resume by helping you develop leadership skills, improve your teamwork abilities, and gain experience in the outdoor and environmental industry.
At NOLS, we offer a Wilderness Medicine and Rescue Semester (WMR) that provides you with the opportunity to earn practical and valuable credentials. The course offers three certifications. The W-EMT certification prepares students to work as EMTs, which can be used in urban areas. The Avalanche 1 training certification is useful for those interested in the ski industry, while the Swiftwater Rescue certification, which is often required by rafting companies, is a popular option for those seeking practical and marketable skills in a wilderness setting.
3. Travel & Cultural Experiences
Whether it's exploring ancient ruins, hiking through the wilderness in Patagonia, immersing yourself in the local culture and language of Mexico, learning about the biodiversity, ecology and regional history of India, or experiencing local cuisine in East Africa, these experiences will create lifelong memories and teach you valuable lessons about different cultures and ways of life.
4. Language Immersion Programs
Language immersion programs can be life-changing experiences that help develop communication and language skills, broaden cultural horizons, and create new friendships.
At NOLS, we offer gap year study abroad opportunities that involve formal coursework to learn a second language, homestays with local families, or cultural immersion activities.
You might study Spanish in Patagonia, live with a local family, and attend language classes during the day. Or, you could practice conversational Hindi with local community members in India, exploring the country's rich history and culture while improving your language skills.
These experiences can help you become more confident in your language abilities, gain cultural competence, and make lifelong connections.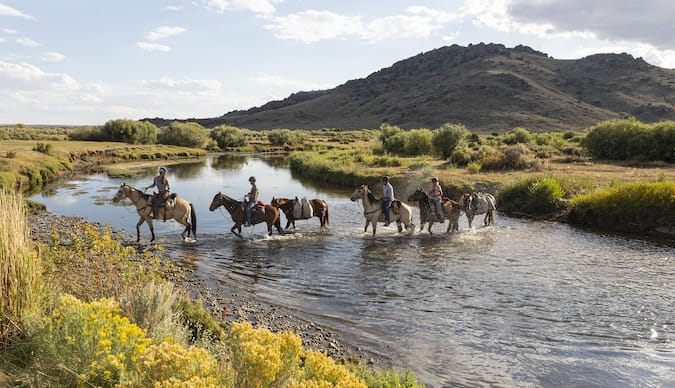 Photo by Matt Hage
5. Gap Year Internships
Internships are the quintessential resume booster, especially for students. Whether you want to stay local and grow your networking opportunities at home or embark on an internship abroad, a gap year internship is a great opportunity to gain job skills, and professional experience, and explore areas of your interest before settling on a career path.
The beauty of an internship? No matter what you are interested in, there's an internship out there for you.
For nature lovers and environmental enthusiasts, NOLS offers semester and gap year programs that will help you develop the technical skills needed to support wilderness-based experiential learning programs, explore your interests in the environment, and open up networking opportunities in the fields of wilderness education, environmental conservation, environmental policy and law, and more!
6. Working Holidays
If the financial aspect of an unpaid internship or taking a gap year abroad concerns you, or if you want to travel abroad and still earn and save money before starting college, a working holiday or work exchange program might be a good option.
A working holiday allows you to get a temporary job to help fund your gap year abroad. Many countries offer special visas which allow you to take up short-term employment in a foreign country.
7. Work Exchange Programs
Work exchange programs are similar to working holidays, but instead of working a seasonal or temporary job to earn money for your travels or savings, work exchange offers an opportunity to work for room and board within communities abroad. Many work exchange opportunities involve working the land on a local farm, learning about the local culture, and many involve staying with a host family.
Not only will holding a job in a foreign country grant you unique communication and job skills that will make your resume shine, but the aspect of international travel while holding a job will show admissions officers and future employers your time management skills and cultural awareness.
8. Creative Pursuits
Some young adults spend their gap year pursuing artistic interests, such as music, theater, or visual art, which demonstrates creativity and passion. You might travel across Italy and France to gain inspiration from the rich artistic history in these regions, or you might explore the cultural history and techniques of aboriginal tattoo art and rock engraving in Australia.
9. Independent Research
Conducting independent research or working as a research assistant during your gap year is a great opportunity to delve deeper into the ideas and topics that interest you. This experience can also help you develop critical thinking skills and demonstrate your ability to work independently, not to mention enhance your resume.
10. Entrepreneurship
While it is a less popular option, some students plan their own gap year experience around starting a business or launching a project that they are passionate about. Whether or not the project lifts off the ground, this entrepreneurial drive demonstrates creativity, initiative, and problem-solving skills.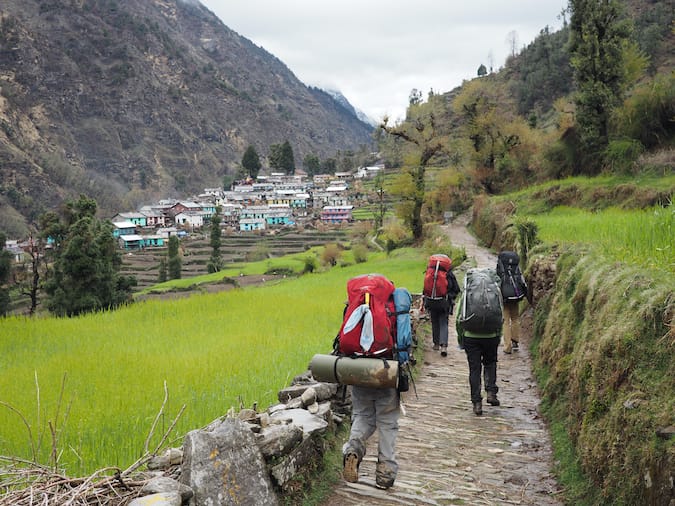 Photo by Richard Hsieh
Tips for Planning Meaningful and Productive Gap Years with NOLS
At NOLS, we understand that planning a gap year can be overwhelming and the urge to "just wing it" might creep in along with the wanderlust.
But in order to make the most out of your gap year experience, it's essential to take the time to plan and prepare adequately to make the most of this unique opportunity. Here are some travel preparation tips to help you plan and maximize your gap year experience:
Set Clear Goals and Objectives
Before embarking on your gap year, take some time to reflect on what you want to achieve during your time away. Do you want to learn a new language, gain work experience, volunteer for a cause you're passionate about, or explore a new culture? Whatever your goals may be, it helps if they are achievable and measurable. This will help you stay focused and motivated throughout your gap year. This planning will also help you speak about your experiences to friends, family, college admissions counselors, and future employers.
Remember, your gap year is a significant investment of your time and money, so it's essential to define what you expect to get out of it. Your objectives should result in a tangible outcome or experience that will benefit you in the long run.
Research Gap Year Travel Programs
Once you've set your goals and objectives, it's time to start researching gap year programs and opportunities. Use the list above to help match your goals with the best gap year programs and ideas.
If you plan on traveling abroad, it's also important to research the location you're planning to visit. Learn about the culture, customs, and local laws to avoid any misunderstandings or cultural faux pas. You can also research the cost of living in the area to help plan your budget.
At NOLS, we offer a variety of gap year programs, some domestic and some international. We have several campuses including ones in East Africa, India, Patagonia, Mexico, New Zealand, Alaska, and throughout the Rocky Mountains.
Create a Budget and Save Money
With NOLS gap years, our financial planning advisors are available to help you understand our group gap year program and course fees, advise you on creating a budget early in the planning stages can help avoid any surprises later on, and calculate the costs you'll incur, such as program fees, travel expenses, accommodation, food, travel insurance, and emergency funds.
Plan Ahead for Travel and Accommodation
Booking your flights and researching suitable accommodation options can save you time and money. We recommend booking your flights early to get the best deals. We also suggest researching affordable accommodation options that fit your budget and needs. Our staff can assist you with making proper travel arrangements.
Research and Prepare Travel Documents
If you're traveling internationally, it's essential to account for necessary travel documents like visas and passports.
Research the requirements for the countries you plan to visit and apply for them well in advance to avoid any delays or complications. We recommend having a backup plan in case of any unforeseen circumstances regarding travel documents. Our expert staff can help you find information related to medical facilities and local laws to help manage risks and ensure an enjoyable gap year.
Start Planning Your Gap Year Today!
Learn more about the best gap year programs NOLS offers, speak with a gap year advisor, or submit your application here.
Written By
NOLS is a nonprofit global wilderness school that seeks to help you step forward boldly as a leader.