On Thursday, October 10th, 2015 the NOLS International Headquarters building in Lander, Wyo. officially became home to a 23 kWh solar panel array. By creating solar energy, NOLS is continuing to lead by example--taking the step to be sustainable not only in the backcountry, but at our in-town locations as well. At NOLS, we're actively seeking to apply the educational component to all our endeavors, and this array shows that renewable energy can be done feasibly and practically.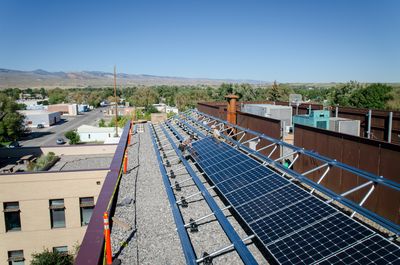 Without the support of Rocky Mountain Power and the Blue Sky program, NOLS would be unable to complete this project. So an enormous thank you goes out to them and all of their renewable energy efforts, particularly providing the grant to make such a monumental day happen! Creative Energies has also been a tremendous help in both informing our decisions on the latest technologies and also installing these panels in a timely fashion, amidst some inclement fall/winter weather.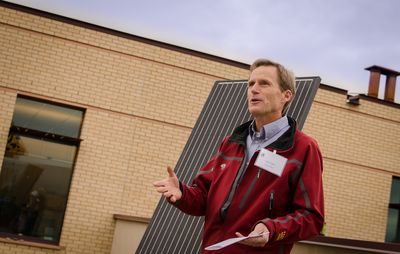 The root of NOLS' sustainability efforts stem from the fact that even though we're a wilderness leadership school, our commitments to the environment do not stop in the backcountry; they transfer to everyday life. This solar array project is moving both the NOLS and Lander community forward by producing energy for local use. This project will hopefully encourage individuals and businesses in the area to also pursue renewable energy efforts.
Written By
Madelyn Wigle has worked at NOLS as an intern and senior marketing representative.