NOLS Southwest has just completed the installation of a 64-panel solar array. The 19.7-kW system, which was installed by local Tucson company, Technicians For Sustainability, sits atop the ranch house and in-town offices. While the project does not dethrone the Noble for the title of largest solar array at NOLS, it will supply between 70 and 80 percent of the branch's energy demands annually, approximately 37,000 kWh.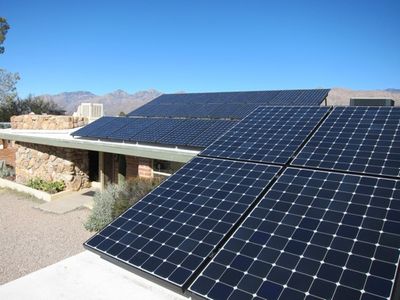 Photo credit: Lindsay Nohl
NOLS Southwest received $29,568 for the project through Tucson Electric Power's (TEP) Up-Front Incentive Program for commercial PV installations. Additionally, the Freeport-McMoran Copper & Gold Foundation, which suports sustainable projects in communities in which they operate, awarded NOLS Southwest an additional $20,000 as part of its Social Investment Program. We are very thankful for the support from both programs.
The solar array is NOLS Southwest's latest sustainability initiative, keeping in line with their strawbale staff housing and high efficiency solar-powered hot water shower house. NOLS Southwest joins NOLS Rocky Mountain, Mexico, Teton Valley and Australia in reducing their dependence of fossil fuels through the installation of solar arrays. Check out the National Renewable Energy Laboratory's latest solar PV potential map, and you'll see that NOLS Southwest in Tucson has some of the best average kWh/m2/day in the U.S.
The completion of this project takes NOLS a step closer towards our goal of reducing carbon emissions to 30 percent below 2006 levels by 2020. Read more about the Environmental Sustainability Initiatives at NOLS in our report, "Creating a Climate for Change."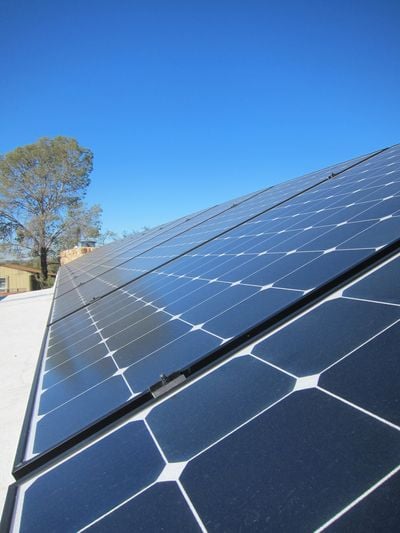 Photo credit: Lindsay Nohl