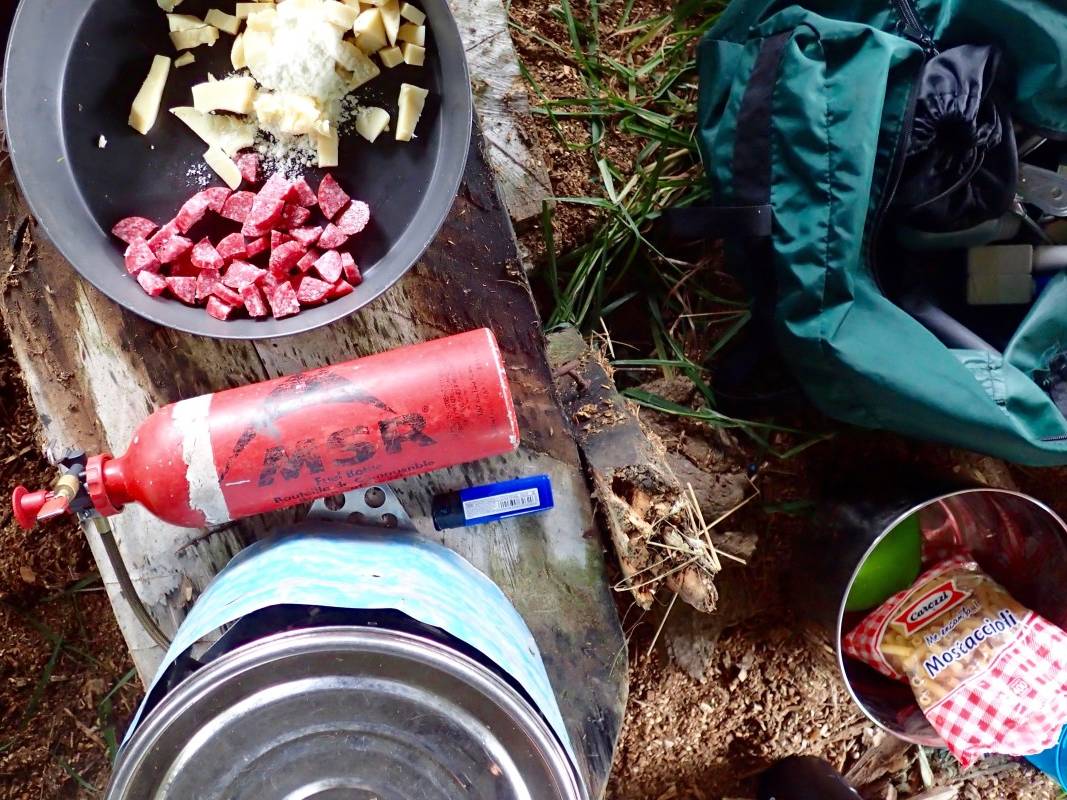 Cheesy pasta is a staple for any expedition. This recipe for macaroni and cheese, made deluxe by the addition of butter and dried veggies, is hot, delicious, and transitions well from backcountry to your kitchen at home.
Recipe: Deluxe Macaroni and Cheese
Servings: 4
Ingredients
4 cups of water
1 tsp. of salt
2 Tbs. onions or other dried vegetables (optional)
2 cups of uncooked pasta
3-4 Tbs. of butter
1 cup of diced cheese
4 Tbs. powdered milk
Black pepper and garlic powder to taste
Directions
Add salt, vegetables, and water to a large pot. Bring to a boil. (You can also rehydrate the dried veggies in clean water in a separate bowl while the pasta cooks.)
Add pasta to boiling water; boil for 8-15 minutes, depending on pasta type, stirring occasionally.
Once pasta is cooked, drain all but 1/4 cup of water. (If cooking in a pot, we recommend adding the pasta to a frying pan at this step and finishing cooking in the pan, rather than the pot, for easier cleanup later).
Add butter and cheese to the pot and stir.
Add the powdered milk slowly until it becomes a thick liquid. Stir.
Add any additional spices to taste.
Stir over heat until the cheese is melted, then serve!
Watch the Recipe
Find more of our favorite backcountry recipes in NOLS Cookery.
Written By
NOLS is a nonprofit global wilderness school that seeks to help you step forward boldly as a leader.