"Though she be but little, she is fierce!"A Midsummer Night's Dream—William Shakespeare
For the first time in our 50-plus years, NOLS set foot in that tiniest and most elusive of states—Rhode Island.
It was a blustery spring day like any other along the New England coast as 28 students entered Save the Bay's outpost. Like many others around the country, they had decided to devote their Memorial Day weekend to learning the tools of first aid with NOLS Wilderness Medicine.
Save the Bay was a fitting place to teach both the tools of prevention and the skills to treat injuries and illnesses in the backcountry. With expansive views over Narragansett Bay, Save the Bay helps protect and improve the waters it overlooks. All the pieces were in place for another fast-paced, action-packed, two-day Wilderness First Aid course.
But something was different about this course…
NOLS Wilderness Medicine has taught in nearly every corner of the planet, from Baja Mexico to the Himalaya; from the frigid Arctic to the bone-dry Australian outback; from the Amazon to Africa.
In fact, we've brought first aid training to every state in the Union…except one.
That is, until now.
But this course was really no different from any other NOLS Wilderness Medicine course unfolding around the globe this past weekend. There were head injuries, shock, dehydration, patient assessments, and all the other ingredients that launched 28 students into the world with the first aid tools they need to assess and treat their fellow travelers with care and compassion.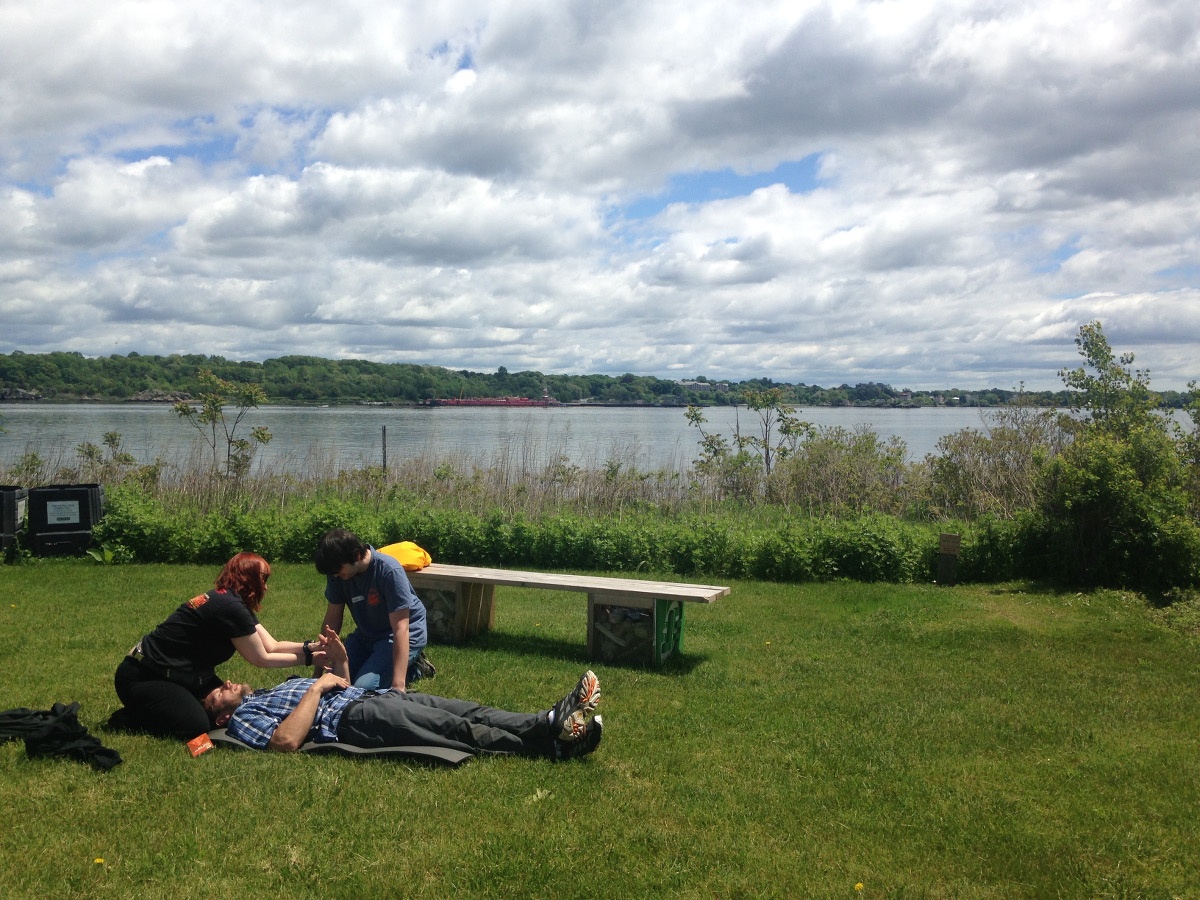 NOLS looks forward to returning to Rhode Island again soon. We're proud to have finally put the State of Hope on our map.
Find a NOLS Wilderness Medicine course near you.
Editor's note: Author attribution was corrected from Sarah Buer to Ben Tettlebaum on 6/12/17.
Written By
Ben has been a proud NOLS instructor for over a decade. Though he now works on conservation issues as a lawyer, continuing to teach wilderness medicine remains one of the great rewards of his professional life.