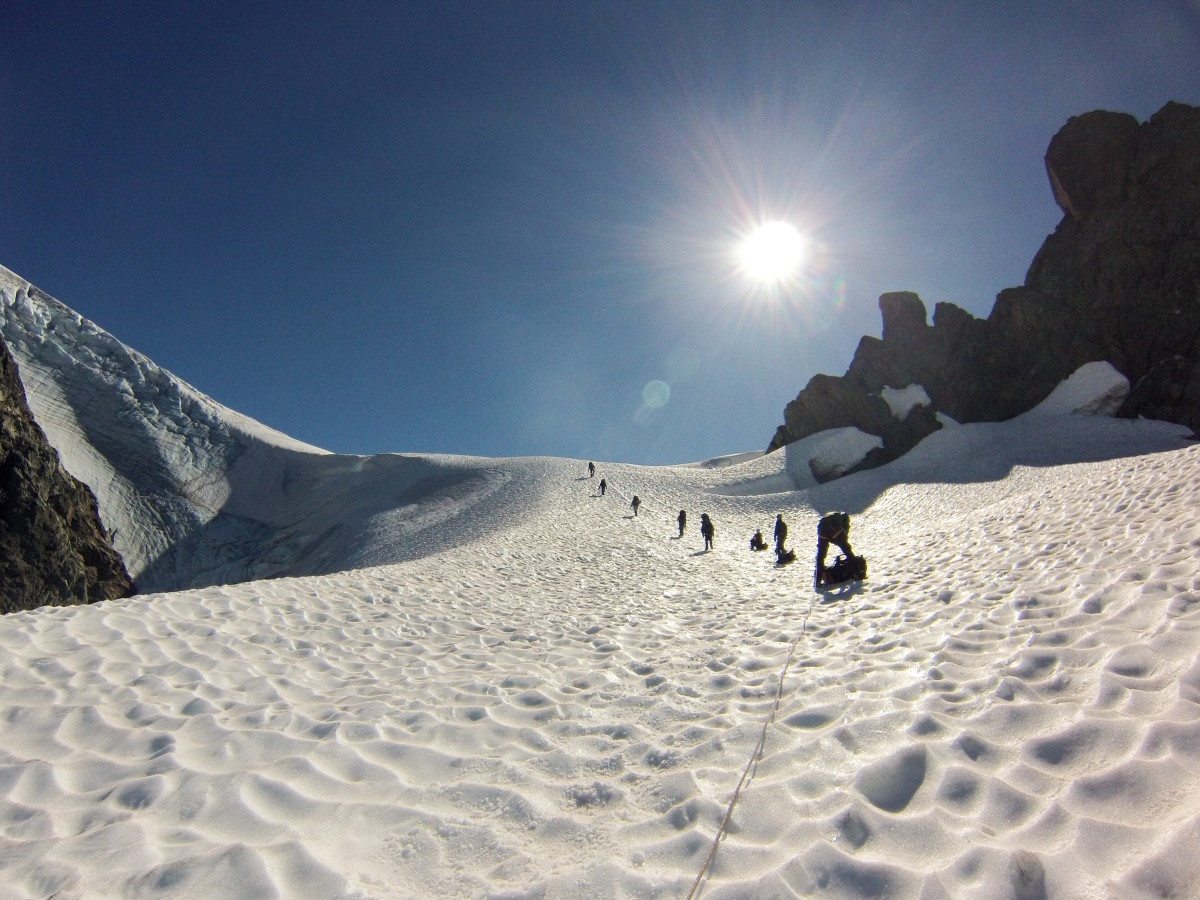 NOLS was born in a time of tumult in the United States. In 1965 the Vietnam War was expanding, the Selma March paved the way for the Voting Rights Act, the Watts riots raged, and Malcolm X was assassinated. NOLS was not an accident. It was a response to a void that existed.
Fifty two years later in another time of considerable division, now is a good time to reflect on our values, our purpose and our place in the world.
NOLS values wilderness, leadership, education, community, safety and excellence. These values define who we are and what we do. They guide our beliefs and how we do our work. NOLS does not compromise when these values are threatened, and we maintain a laser-focus to ensure we don't just follow the latest provocation or fad.
NOLS is not perfect and we strive to be an inclusive community. We believe that anyone can be a leader regardless of race, color, religion, national origin, sex, sexual orientation, gender identity, age, genetics information, disability, or status as a protected veteran. Representation and inclusion make our courses stronger and make us more resilient as a team. We do not compromise in our efforts to live into this ideal.
At our core we believe that the wild forges leadership. Accessing wilderness and knowing that the wild is out there is critical to NOLS' being. When our classrooms are threatened we will speak out. Whether it is at the public lands rally, in the lobbies of the Legislature in Cheyenne or in Washington, D.C. NOLS is there speaking up for wilderness and the incredible learning that occurs in the backcountry.
NOLS has just completed an introspective pause. We called it the NOLS Branding Initiative, but in fact we were considering our place in the world and how we communicate that. We arrived at a purpose statement that seems appropriate for these times: "NOLS emboldens us to step forward."
NOLS does not provide students with answers. We provide opportunity. An opportunity to be bold. An opportunity to think for oneself and an opportunity to change, grow and activate.
Early in NOLS' existence, our founder Paul Petzoldt said that NOLS provides "a challenge: to lead instead of being led, to participate instead of watching, to act instead of waiting with idle hands."
The world is a challenging place, but NOLS was born of challenge and we teach our students to persevere in spite of adversity and uncertainty. We encourage NOLS staff and graduates to be engaged and involved in the causes in which they believe.
Organizationally, NOLS is doing its part educating our next generation of leaders. Individually, NOLS gives each of us the tools and the grounding to be the leaders our world needs right now.
Written By
The leader in wilderness education.