"In the Appalachians of Tennessee, the Baja desert of Mexico, the Sierra Nevada of California, even Alaska's remote coastline, the story is the same: User impact is spreading faster than land managers can control it. In the words of one frustrated researcher, 'We are quite literally loving our wilderness to death.'" NOLS Soft Paths, 1988
Published 35 years ago, these words continue to resonate with our experiences around the world. With the shift towards life-balance and experience focused vacations that emerged during the pandemic, NOLS Alumni are seeing more and more people loving our planet's outdoor spaces. This is not bad, but it is an abrupt shift, we must learn to adapt and change.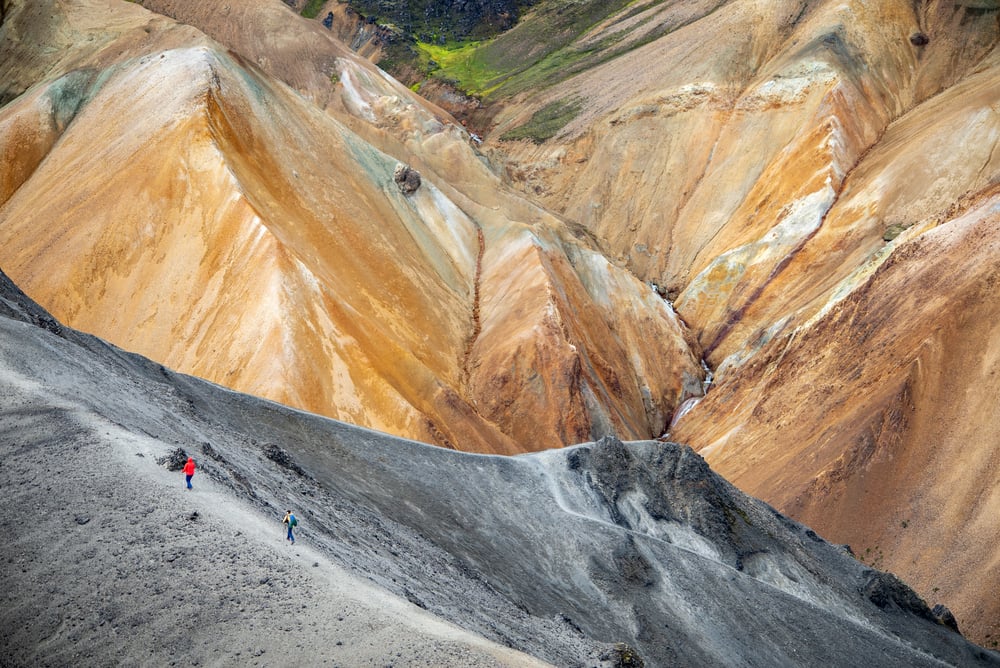 Photo by Brenda Larson
NOLS Alumni Trips try to exist in the fringes of the Adventure Travel space. We like operating in the edges of tourist seasons when possible, we enjoy seeking out and traveling to more remote areas, we thrive when off the beaten path.
In 2016, NOLS ran its first Alumni Trip in Iceland on the world famous Laugavegur trail. It was a spectacular trip, and we learned a lot. In 2022, we completed our 13th lap on the same trail, it is still a spectacular route, but it is being loved to death. It is currently estimated that 75-100,000 people hike on the trail in the 4 months that it is open each year, close to 1,000 people a day! The local ecosystem simply cannot handle that volume.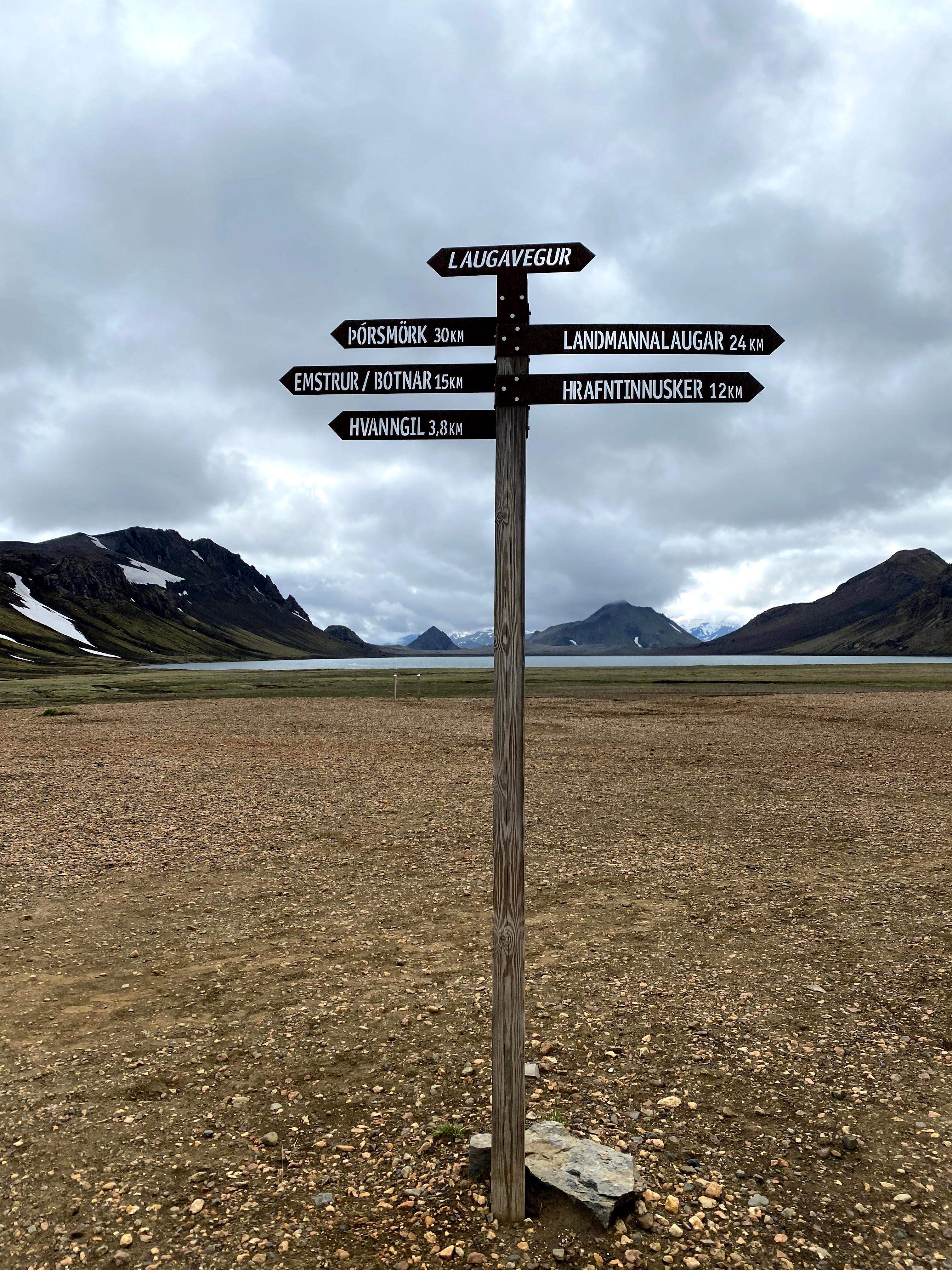 Photo by Isaac Yassky
On the ground, this means that the huts were filled to capacity, the campgrounds were packed, the designated and installed toilets were rarely hygienic, and litter was starting to decorate the previously pristine landscape. The area was still beautiful, but it wasn't what we wanted anymore. We were undoubtedly part of the problem, but we also wanted to be part of the solution.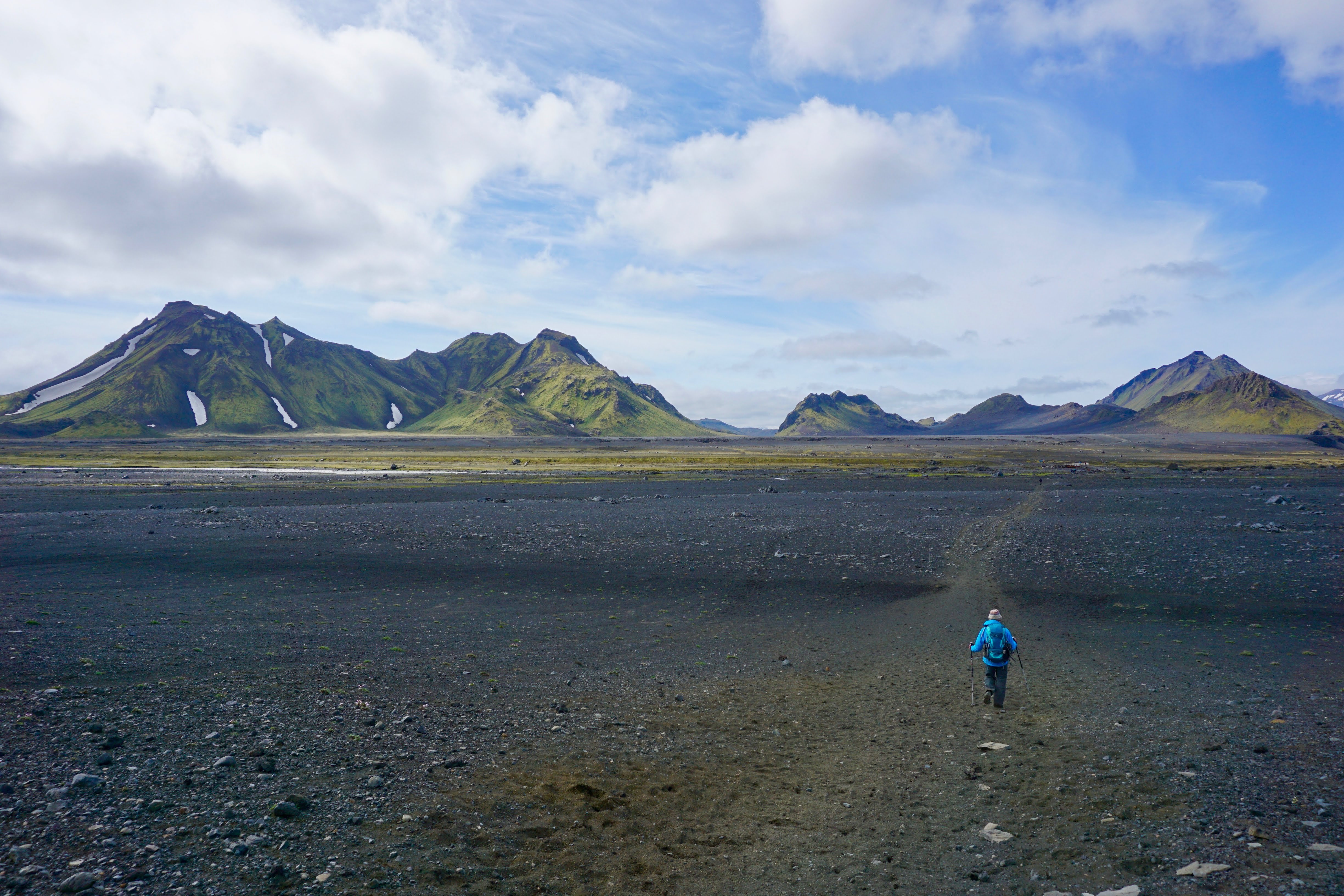 Photo by Travis Welch
Those of us who have worked and spent time in Iceland have fallen in love with the place and the people. We speak lovingly about the country as a modern Zion, some combination of a promised land and secret garden. We consume literature to re-enforce our beliefs and explore the history of the place to understand how it became. We might even believe in the Huldufólk. We weren't ready to call it quits on such an amazing country.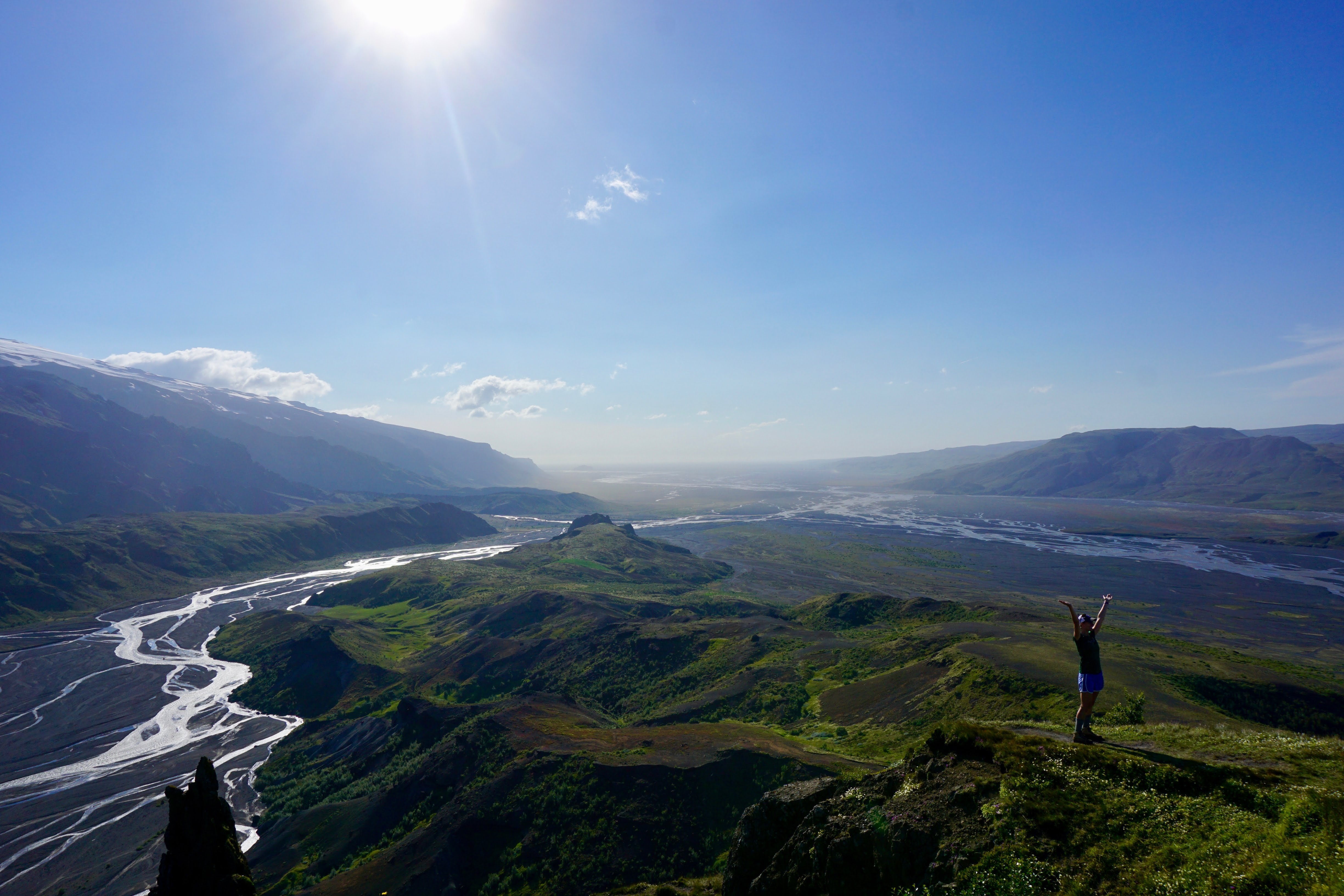 Photo by Travis Welch
So, what should we do?
In 2023, we are exploring a new hiking area in Iceland. We still get the light packs and hut based lodging that we have come to love but we will see less people and explore open spaces again. This is a pilot trip and we don't know exactly what to expect, we like that.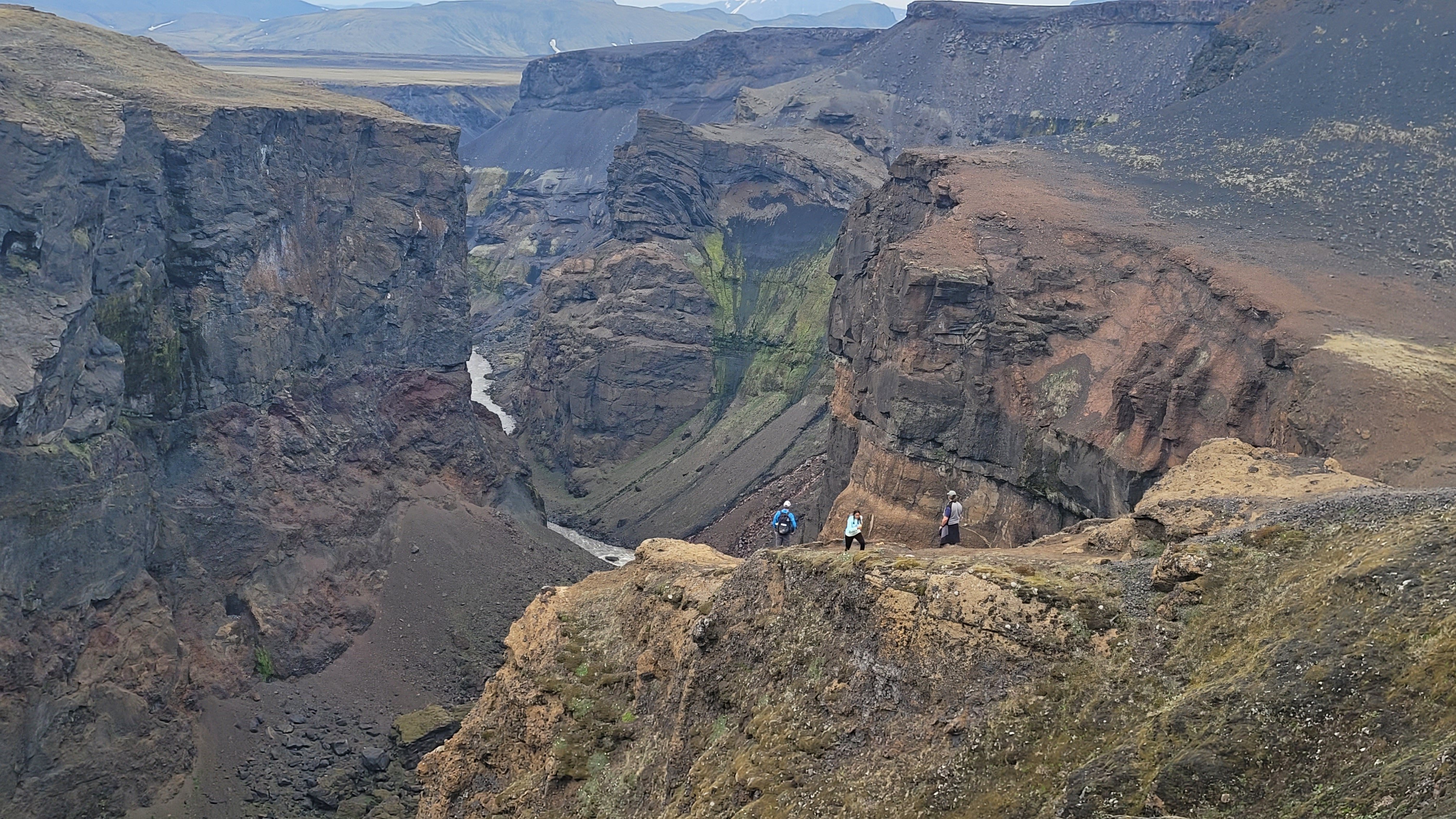 Photo by Steve Robitshek
NOLS Alumni trips go to amazing places with the best groups, but the rest of the world is starting to find those places as well. We are fortunate that we can constantly shift to explore new locations but will always have incredible groups. Our values based decisions create limitations on where we go, but also are what bond our community.
Written By
Travis is the NOLS Alumni Trips Director. Travis took his first NOLS course in 2009, a WFR in northern Thailand. He became an Instructor the next year and moved to Wyoming to work at NOLS' Global Headquarters. Before NOLS Travis lived in SE Asia and Central America for a few years, working as a SCUBA Instructor and exploring remote places through personal expeditions. Nowadays, Travis primarily organizes trips for NOLS Alumni but also instructs sea kayaking, hiking, and wilderness medicine for NOLS. Travis is known in his community for his love of all things hot pink.