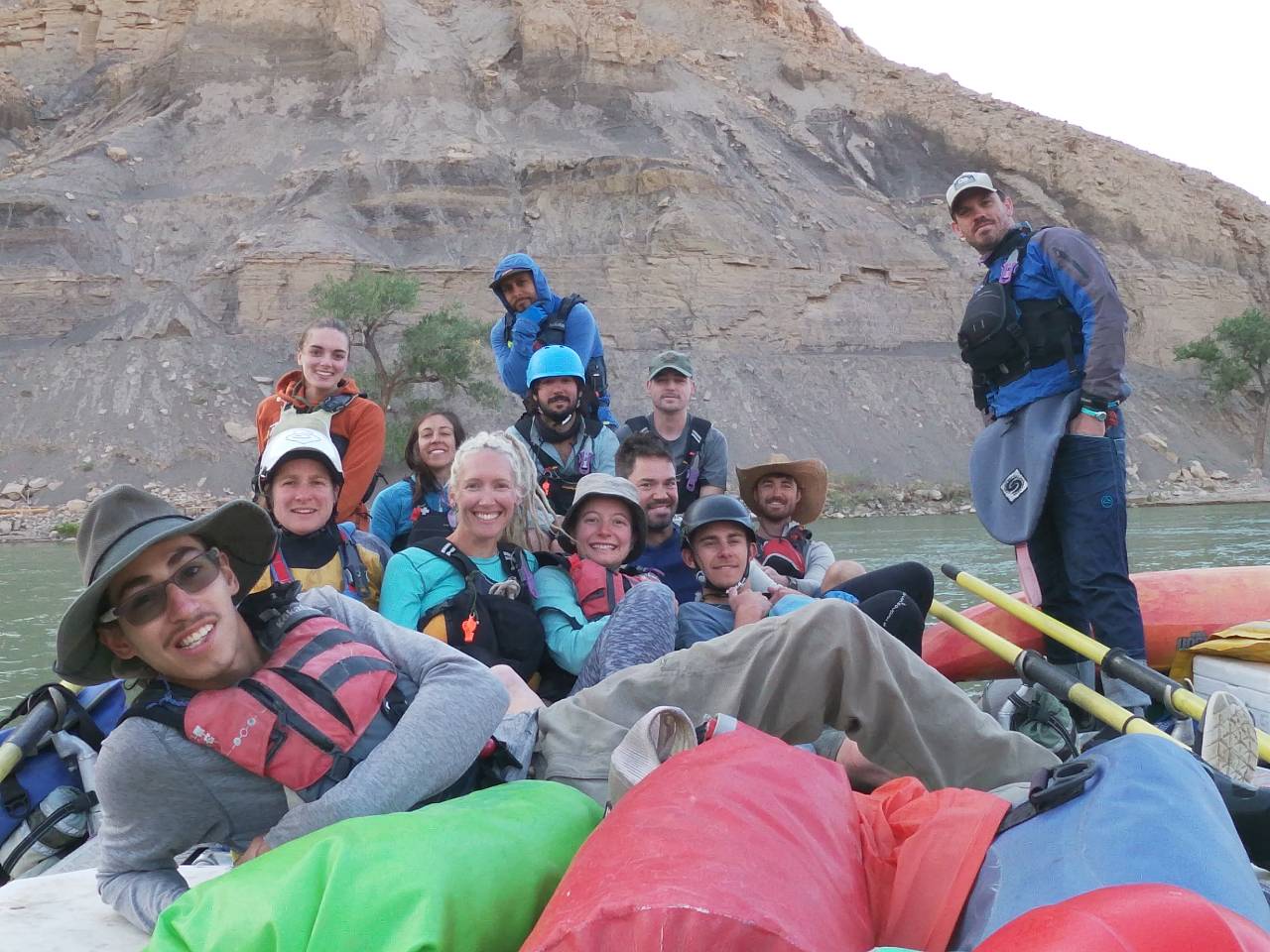 When I say 2020, what comes to mind? Pandemic, quarantine, fear, loneliness, job loss, online overload. It was February 2020 when I began my journey with NOLS, and I'm so glad that I did.
Flashback to August 2019: I had just quit my dream job, running adventure camps in China, due to safety concerns and political unrest. It was devastating, but I used it as an opportunity and pursued the medical field. I already had my WFR (Wilderness First Responder) certification and thought getting my EMT would be an excellent next step. My husband did a lot of research during my last few days in China and found NOLS. I was signed up before I had even landed stateside, and it was so exciting having something to work towards again.
I left for Wyoming in February 2020 with high hopes, and NOLS did not disappoint. The EMT course was first and took place in Lander, WY, at the Wyss Campus. The living accommodations were luxurious compared to what I'd expected, the food was AMAZING and HEALTHY, and the course was thrilling. I have never worked so hard or studied so much in my life, and I would never want to do an EMT course any other way. The instructors felt more like friends, and the friends that I made there felt more like family.
After passing my NREMT (the national registry test to get your national EMT certification), we prepared to go out to the canyonlands of Utah. The slot canyons there look like something right out of National Geographic, breathtakingly awesome! We split into smaller groups to go into the canyons, so we got to know each other pretty well. It was a bonding experience like no other.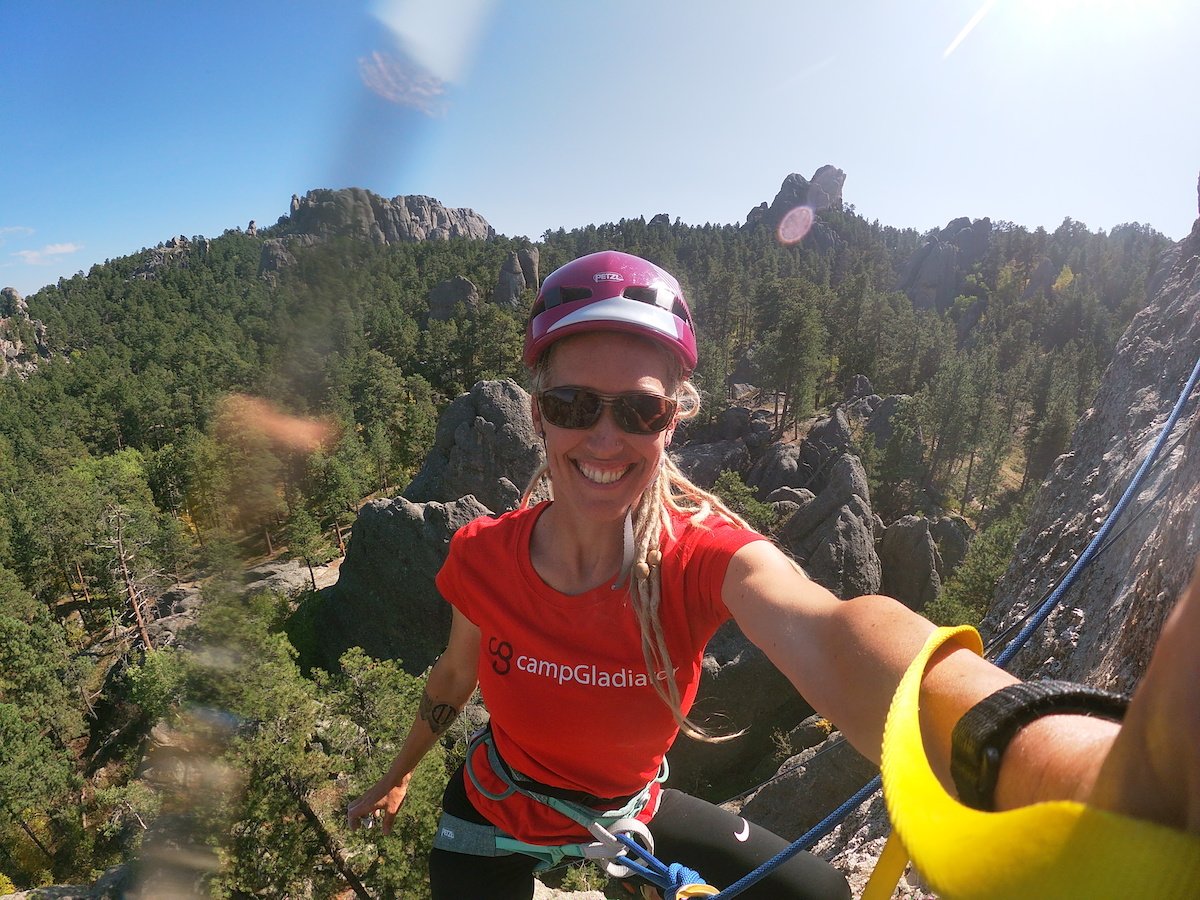 Near the end of our time in the canyons, we received some bizarre news. NOLS was pulling us out of the field due to a national pandemic. Before going into the canyons, none of us knew that COVID-19 was of any threat to us. We laughed and joked about it a little, but it wasn't anything we thought would affect us. None of us were ready to leave this fantastic course or part with our NOLS family. We made a pact to push for a return after everything settled down, so we could finish the course with the same group we'd started with.
After returning to my home, I was able to get a job right away as an EMT with a small emergency medical services (EMS) company in Colorado Springs. Though I had friends all over the country who were losing their jobs, getting pulled out of school, and sitting at home, I was fortunate enough to get hired right away and have a busy full-time job. That would not have been the case had I not finished my EMT with NOLS.
After a few weeks, NOLS contacted me about my interest in finishing the course with them. They said I could get a reimbursement or take another course after COVID cooled off. I counter-offered with, "I'd like to finish the course I was in—with the people in that course."
Something special happens at NOLS, and I can't quite put my finger on it. You grow very close to each other and form a strange wilderness family. I wanted to finish the Wilderness Medicine and Rescue Semester with my wilderness family.
Less than three months into working as an EMT during COVID, NOLS notified me that I would have the opportunity to finish the semester with some of the original group! I was elated but timid around whether or not this would be "safe." During the next few weeks, NOLS slowly rolled out COVID-19 precautions, plans, and screening to ensure a safe and effective course. There were videos, live Q&A sessions, and a phone call personally asking if I had all the information I needed to make an informed decision. They were so professional and thorough, just like they are in everything else, that my worries soon turned into excitement.
I was super impressed that they were pushing forward and running the course. Many of my other friends were in a stall-out with school and work—stuck in limbo as the schools figured out what to do next, and many employers could not employ as many people as they had before COVID.
When the course did start, I was impressed with the thoroughness of their plans. Even while we followed all precautions, it still felt like the NOLS I knew. Still warm, accepting, and of course FUN! After 14 days, we removed our masks, lived as a family unit, and even gave hugs—a commodity in 2020!
After returning home, I continued to work as an EMT, and in February 2021, I was offered a position at the largest EMS company in the US. Without NOLS, I don't think I would have attained this goal. I learned so much from them and am so grateful for how they have continued to run in-person programming. Online education is excellent if it is the only option, but from my perspective, NOLS in-person programming is the way to go!
I'd like to thank NOLS for helping me reach my goals, build my confidence, and push me to be a good leader. NOLS was the best choice I have ever made for my education!
Written By
Eli is a 37-year-old NOLS alumni who finished the WMR semester during COVID. Currently, Eli works for the nation's largest EMS company as an EMT and loves rock climbing, kayaking, spending time with family, and running outside.