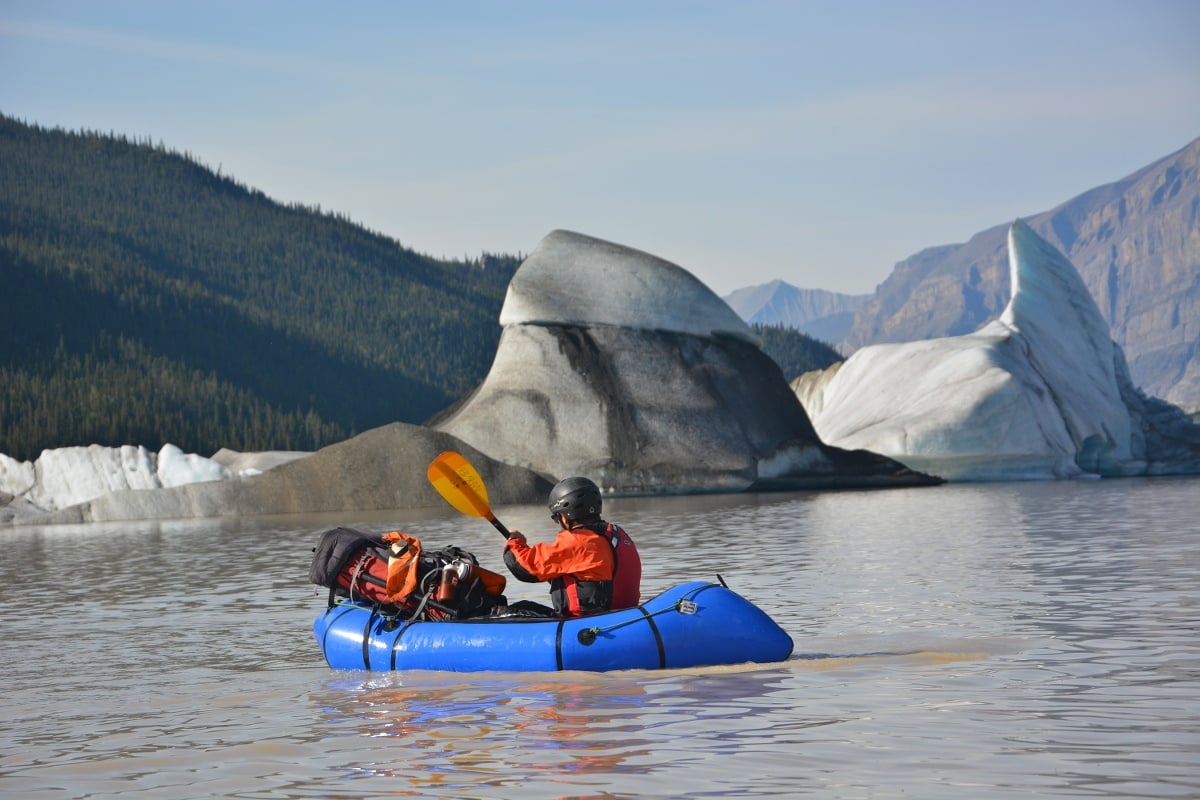 I found packrafting in the summer of 2015 on a three-week trip in Montana's Bob Marshall Wilderness. While I was already an avid whitewater paddler and backcountry hiker, packrafting clarified my love for the backcountry into something more simple. It was not just about the feeling of traveling with a river's current or across eddy lines. It was not just the feeling of lactic acid in my legs after a steep climb. Packrafting was a synthesis of all I loved about exploration—a celebration of traveling through the backcountry by any means. It begged me to look further and it opened doors to adventures that were otherwise impossible.
Whether it's floating through the jungle rivers of Borneo, the mountains of Mongolia, or the desert rivers of Utah, the possibilities are endless. At NOLS, we use packrafts to explore the Alaskan wilderness. Currently, NOLS runs two different packrafting routes in Alaska's Wrangell and Talkeetna mountain ranges. Both routes are roughly 250 miles in length and offer beautiful alpine hiking, fun whitewater paddling and excellent wildlife viewing opportunities. A month of travel through Alaska won't just develop your map reading and river reading skills, it will also inspire you to keep dreaming big.
The pictures and map below tell the story of a month-long packrafting expedition with NOLS in the summer of 2017 in Wrangell-St Elias National Park.
---
This map shows the route we took (you can zoom in and zoom out and spot all the places where we went).
---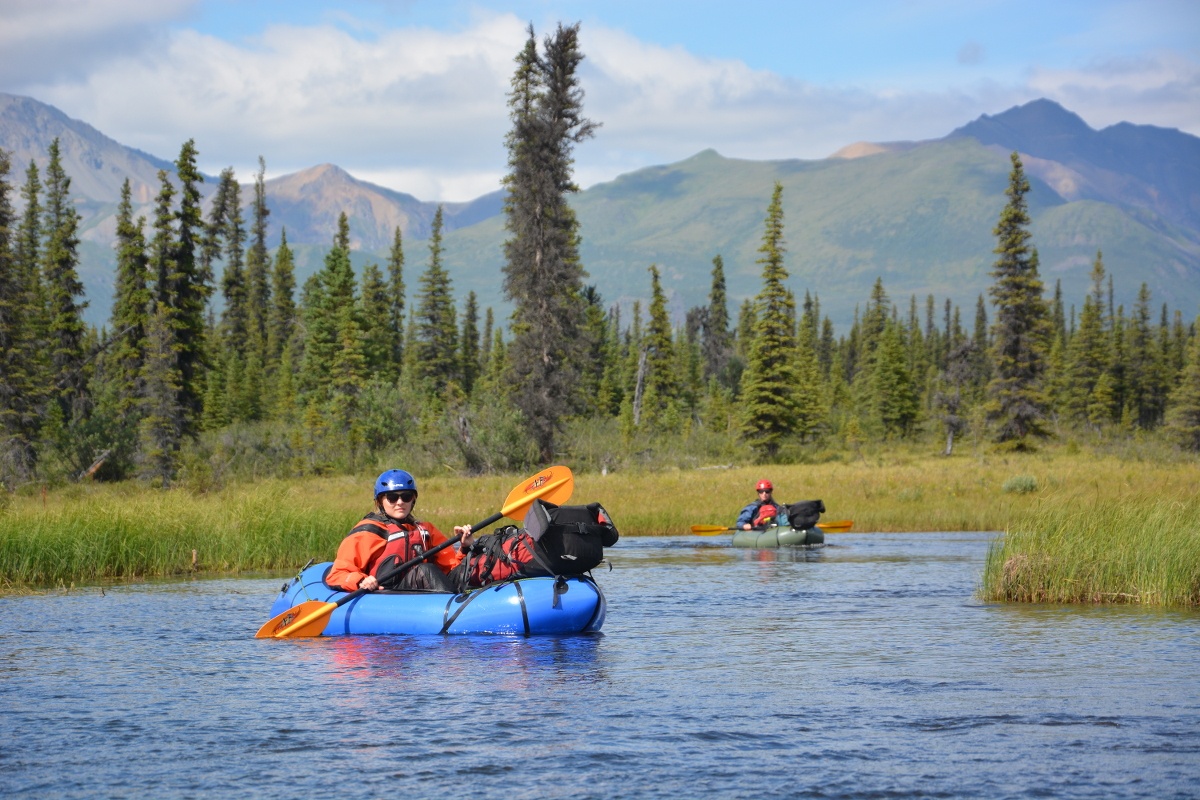 Packrafting courses begin with practicing skills in flatwater before tackling more technical sections of river. On Jack Lake in the Wrangells, students get familiar with packing in "river mode," paddle strokes, maneuvering the rafts, and performing a self rescue (righting the boat and re-entering in the current without assistance from others or having to swim to shore.)
---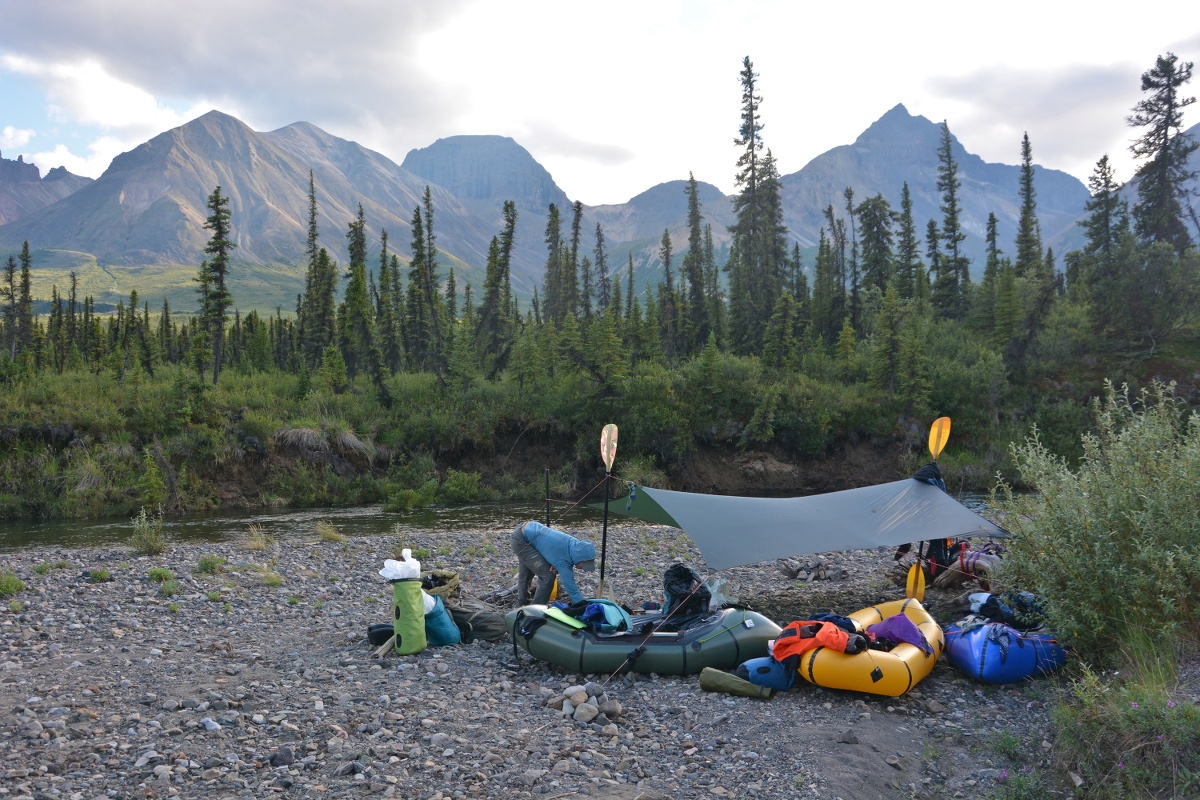 We save space in our packs by using our paddles to set up our tarps and tents. Gravel bars are also the perfect site to makelow-impact fires for cooking, which helps eliminate the additional weight of fuel. In camp, packrafts can be used as a couch and some paddlers will sleep on the floors of their boats instead of a sleeping pad.
---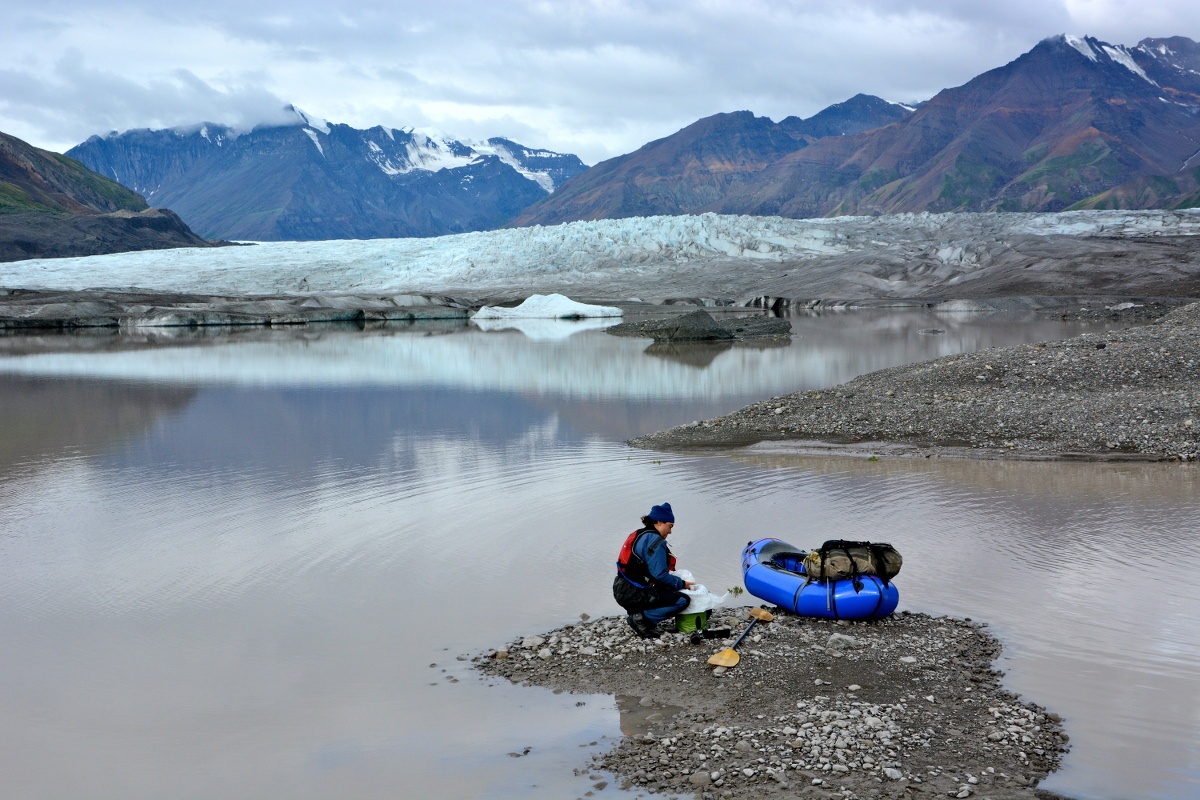 While in "river mode" students use packing systems that help balance their craft and keep their gear dry. Here, Kristen uses a dry bag lined with a trash compactor bag to keep her daily use items dry and accessible, while the bag also serves as her backrest.
---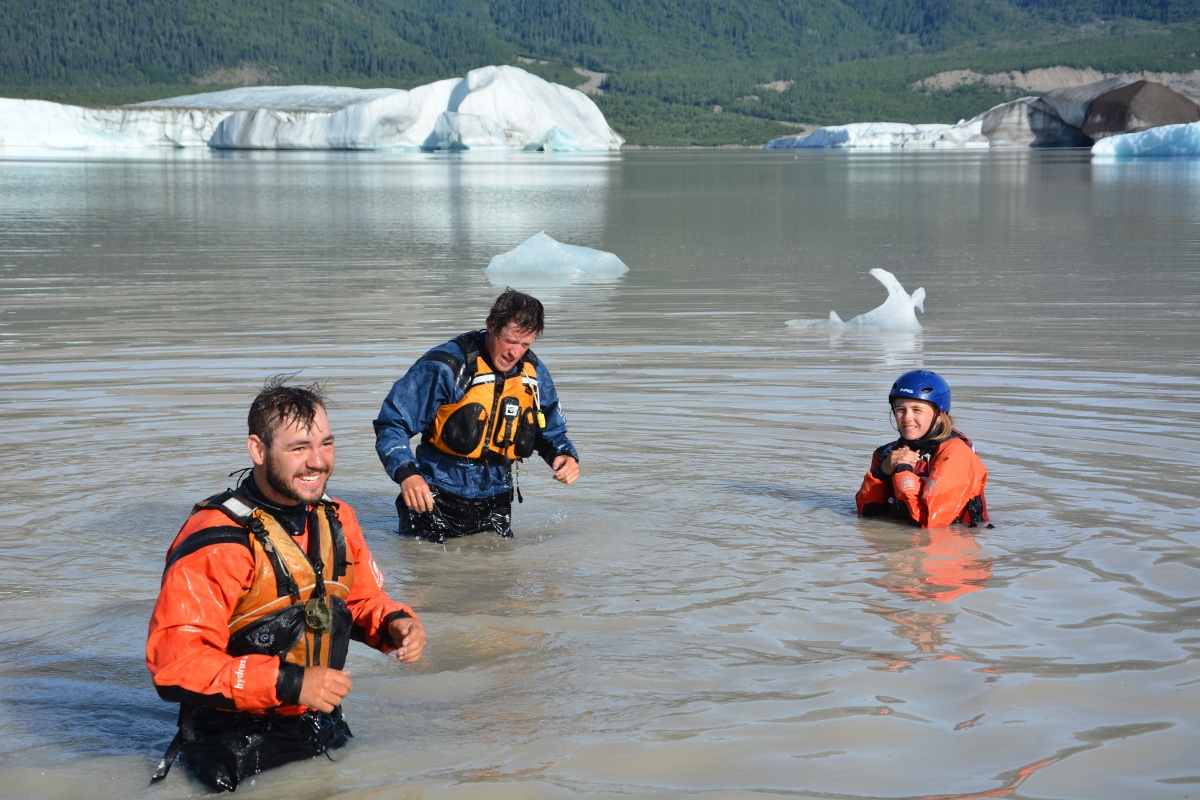 NOLS packrafting students test out their drysuits, which help keep them warm when paddling Alaska's cold, glacier-fed rivers.
---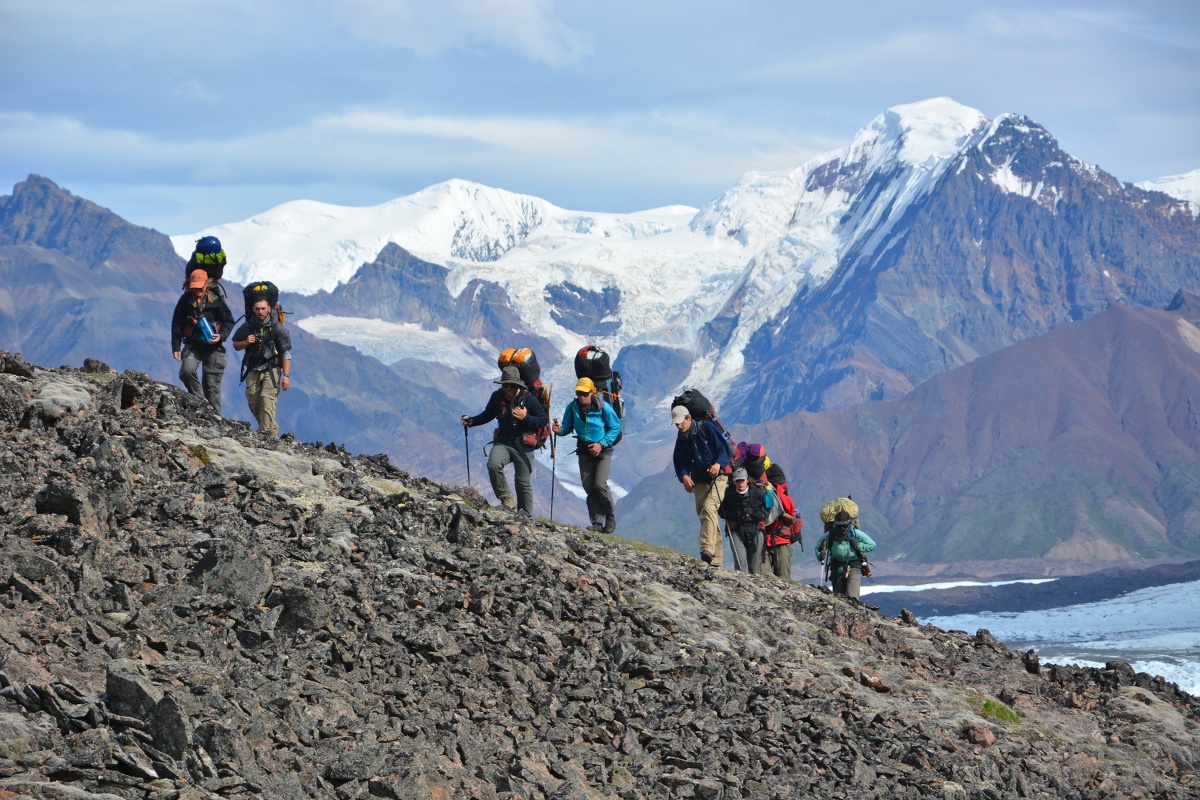 Hiking through the alpine near Skolai Pass
In order to connect different rivers and complete a traverse, our routes have numerous overland sections where we backpack with our river gear. Typically, a packraft, breakdown paddle, drysuit, PFD, and helmet weigh around 20 pounds. To offset this additional weight, packraft courses adopt a minimalist mentality when it comes to personal and group gear.
---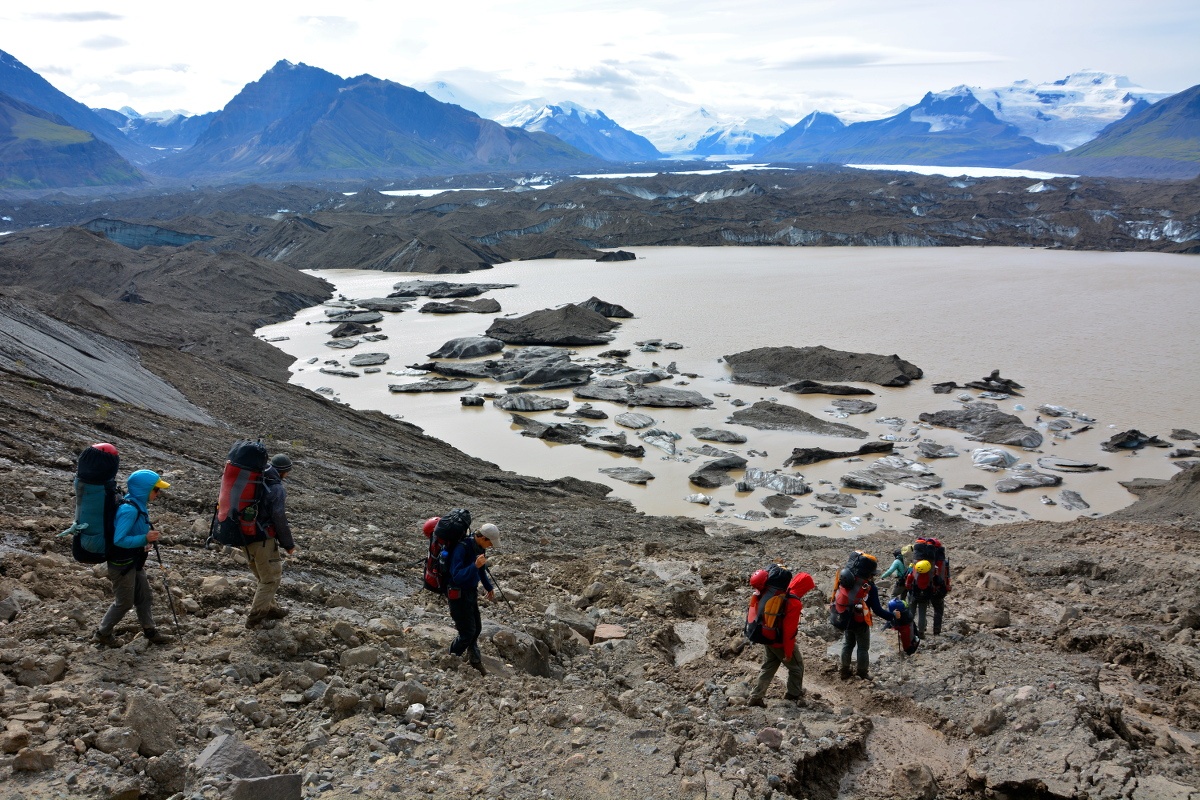 Traveling along a moraine near Skolai Pass
Most of the hiking on packrafting courses consists of challenging off-trail travel. Here, students negotiate a moraine of unconsolidated loose rock, gravel, and mud bulldozed by the Russell Glacier pictured in the background.
---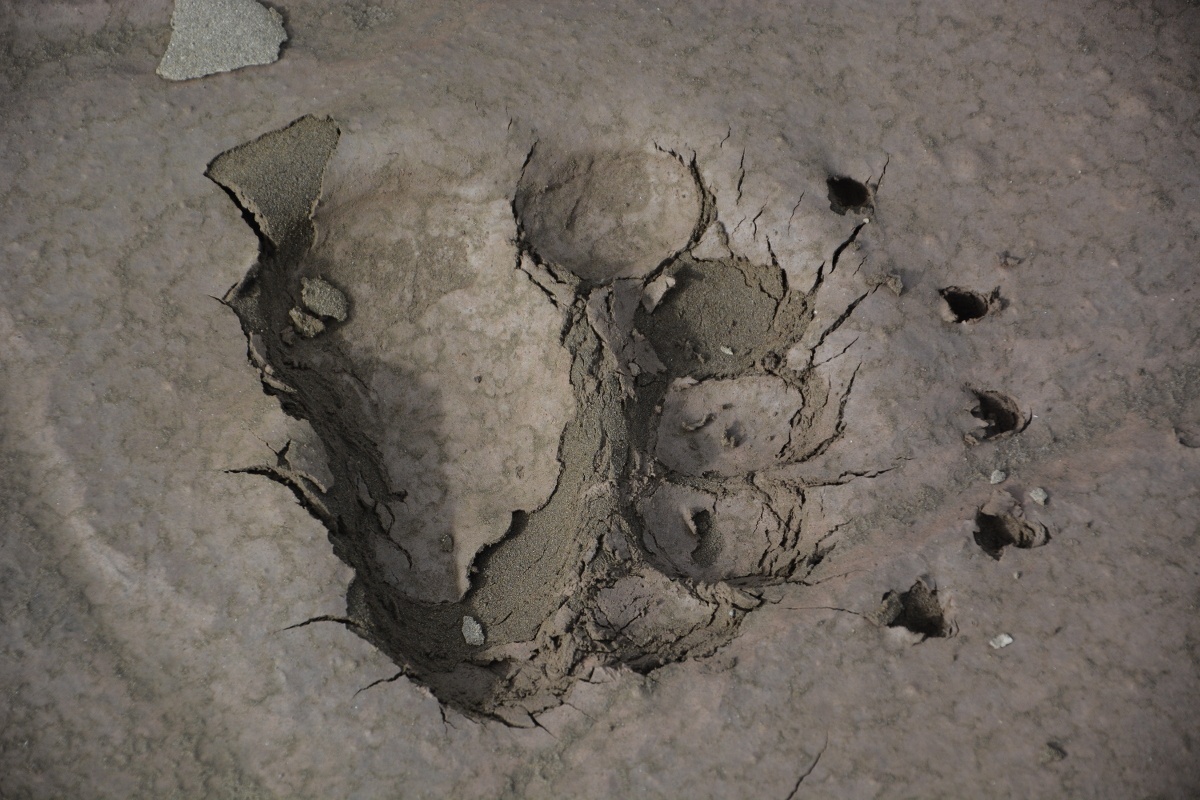 Both the Wrangells and the Talkeetna Mountains are home to a wide variety of megafauna including grizzly bears, wolves, caribou, moose, wolverine, lynx, and Dall sheep. In 2017 we saw 6 grizzlies, and in 2016 another course saw a herd of hundreds of migrating caribou.
---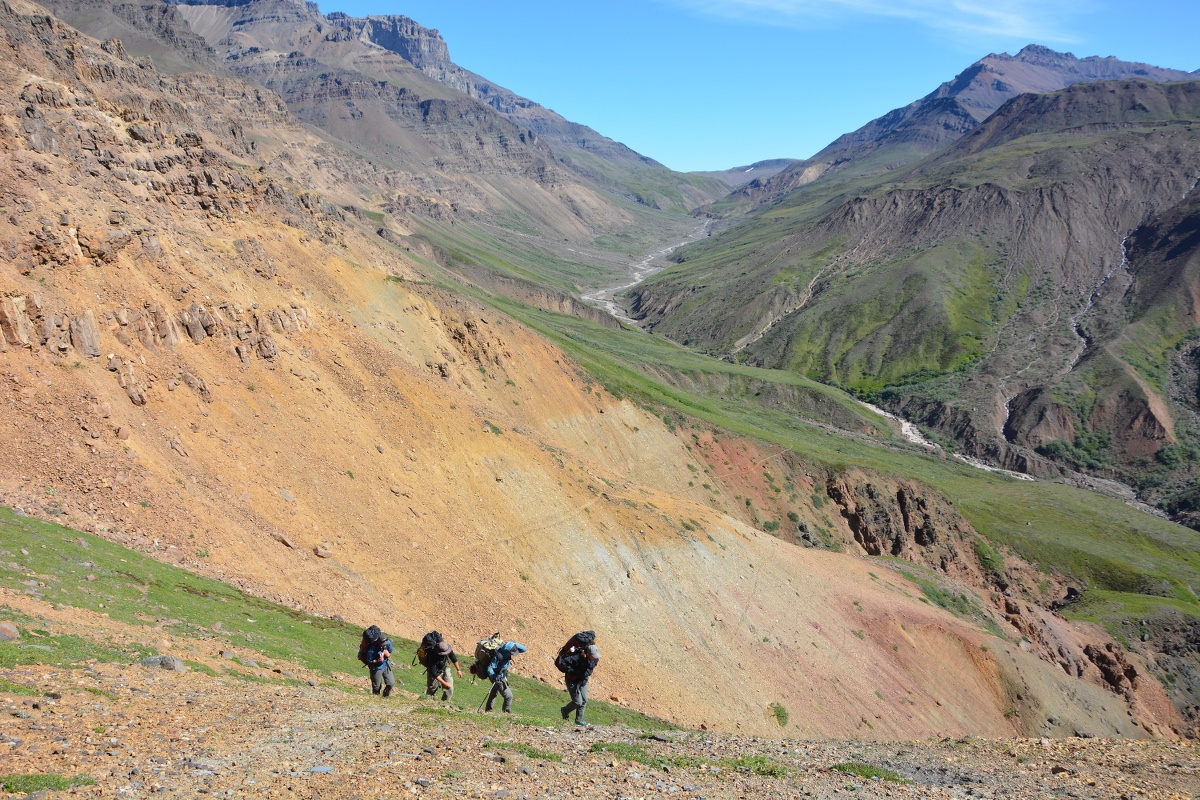 Just like on backpacking courses, on packrafting courses students spend a lot of time hiking without trails and may hike in independent student groups without instructors.
---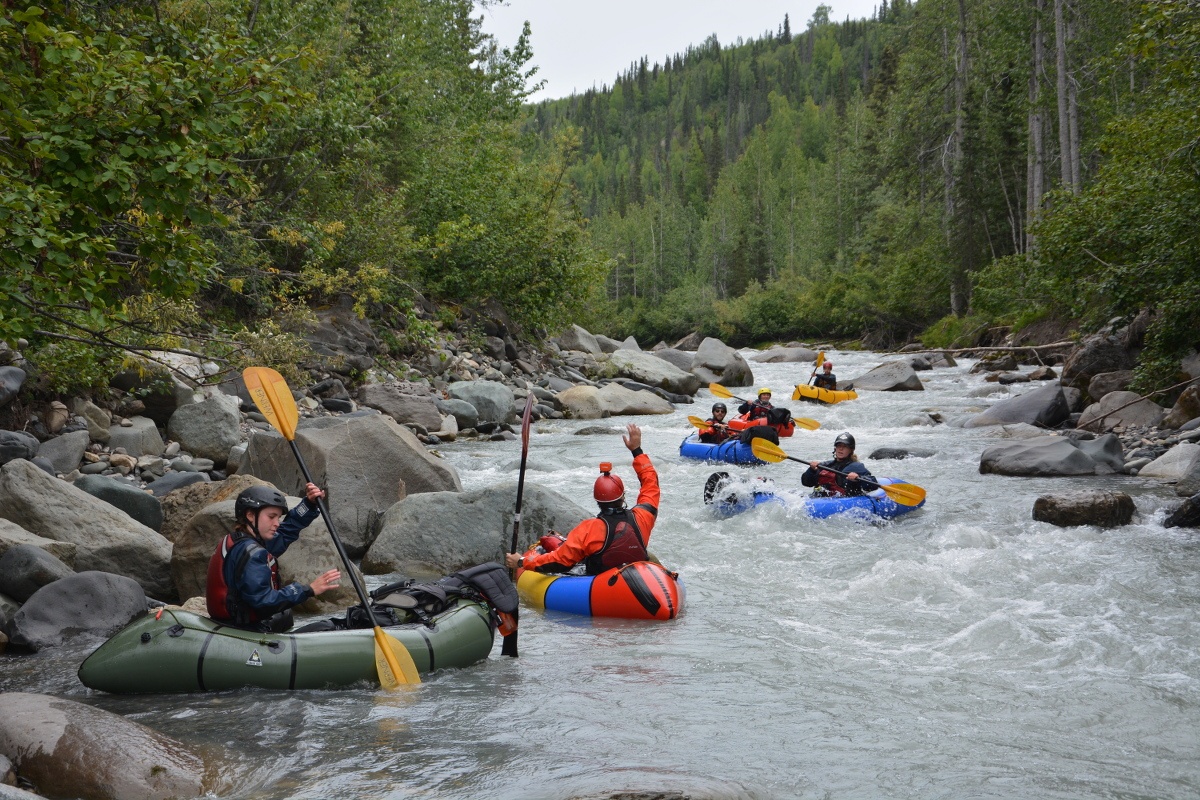 Students refine their river running skills on McCarthy Creek, a more technical section of whitewater. Students typically paddle in small groups with an instructor and communicate using paddle signals.
It's hard to sum up the feeling of accomplishment after finishing a course. What I know is I'm looking forward to the next adventure.
Editor's Note: As of March 2020, NOLS no longer offers packrafting courses, though we still offer whitewater adventures. Explore current whitewater rafting courses here.
All images by Tim Kelley.
Written By
Tim Kelley is a river, climbing, and winter instructor at NOLS. When not in the backcountry Tim can be found taking photos, reading non-fiction, eating chocolate, or poring over maps in search of the next big adventure.