We recently caught up with the operations manager for Yellowstone Association Institute, John Harmer. Yellowstone Association explains, "Since 1976, its programs have introduced thousands of students to the park's natural wonders. Programs range from one day to three weeks in length."
Perhaps you will see similarities to your own program and discover how the Wilderness Risk Management Conference (WRMC) can help you.
WRMC: Who are your participants?
Harmer: Our participants come from a diverse range of ages and backgrounds, from inner-city middle schoolers to retired professionals looking to learn more about Yellowstone.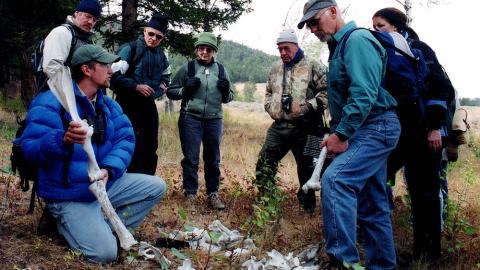 WRMC: What do your participants gain from the wilderness?
Harmer: The wilderness experience can affect our participants in a variety of ways, but our mission at the Yellowstone Association is to foster the participants' understanding, appreciation, and enjoyment of Yellowstone National Park and its surrounding ecosystem.
WRMC: What is your definition of risk?
Harmer: Risk is the exposure to situations or elements that can cause injury or harm.
WRMC: Why do you choose to take clients into situations with higher risk than, say, a classroom setting?
Harmer: We value experiential learning at the Yellowstone Association. In order to connect with Yellowstone National Park and what it has to offer, it is often necessary to travel within its borders. Immersing oneself in Yellowstone's ecosystem helps to create and strengthen the connections our participants and we have with it.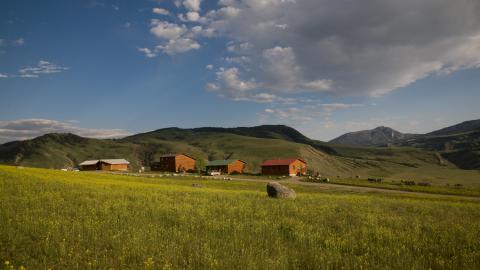 WRMC: Why is risk management important to your organization?
Harmer: Managing risk is an important step in removing or mitigating any barriers that may prevent our participants from connecting with Yellowstone. When people feel safe and comfortable, they are more willing to open themselves up to a new experience.
WRMC: Is there such a thing as acceptable risk?
Harmer: I think so. Getting up every morning and going outside has its own inherent risks. What is acceptable risk, however, varies from person to person and culture to culture. As an organization, the Yellowstone Association is always striving to minimize risk while delivering quality educational experiences. This is a challenge that all outdoor education organizations face. Yellowstone just has its own unique set of risks to manage, and that is a challenge we are willing to accept.
"It's good to know that you are not alone out there." -John Harmer
WRMC: Why does your organization send employees to the WRMC?
Harmer: We send employees to the WRMC to better understand the challenges in our industry's approach to risk management and to share our organization's experiences with the wilderness risk management community. The open and supportive atmosphere at the WRMC empowers individuals and organizations to share their invaluable experiences and knowledge with the rest of the outdoor industry.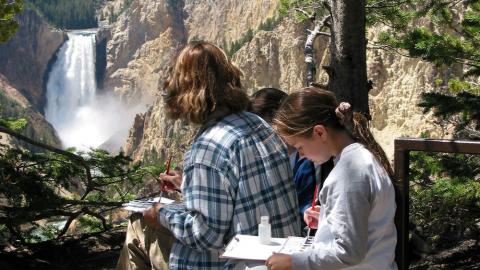 WRMC: How has attending the WRMC helped you provide a better experience for your participants?
Harmer: Attending the WRMC has helped by providing a large network of information and support. For example, our organization was facing some challenges with health information collection. We were able to speak with consultants at the Outdoor Safety Institute who provided important guidance on how to improve this. It's good to know that you are not alone out there.
WRMC: What is your favorite part of the WRMC?
Harmer: The structured networking was a very valuable experience. I recommend this to all WRMC attendees.
---
We're grateful to John and the Yellowstone Association Institute for consistently contributing to the WRMC community.
The Wilderness Risk Management Conference (WRMC) unites hundreds of leading outdoor organizations annually to educate wilderness practitioners on practical risk management skills. This blog series highlights organizations that continually return to the WRMC and finds out how the WRMC has influenced their risk management practices. While the questions may be the same, interviewees come from various organizations and unique backgrounds.

Written By
Cassi was studying at BYU-Idaho when she became interested in risk management. She is the 2016 WRMC intern, lucky enough to live, climb, and mountain bike in beautiful Lander, Wyoming.