After years spent churning around the corporate buzzword blender, the phrase "risk management" has too often become associated with lengthy legal documents filled with useless jargon and stale policies. For the thousands of organizations in the outdoor recreation industry, this perceived norm is not acceptable. Neither lingo nor blanketed universal procedures are suitable when peoples' well-being and, in many cases, lives are on the line.
Recognizing a need to strengthen risk management practices throughout the outdoor community, NOLS created its first Risk Management Training (RMT) in 2005, which has since grown to 10 trainings annually across the United States and Canada. The two-day seminar is designed to provide a structured approach and tools to build risk management plans appropriate for individual organizations.
RMT instructor and NOLS River Rescue Guide author Nate Ostis believes participants benefit from the training because it enables them "to look down on their program from 1,000 feet and see how every component plays a significant role in generating a healthy culture of risk management."
Fourteen years after first becoming a NOLS instructor, Ostis continues to teach field courses for NOLS Wilderness Medicine and NOLS Risk Services. Ostis believes that "the best way to travel and work in the outdoors is to prepare proactively rather than reactively."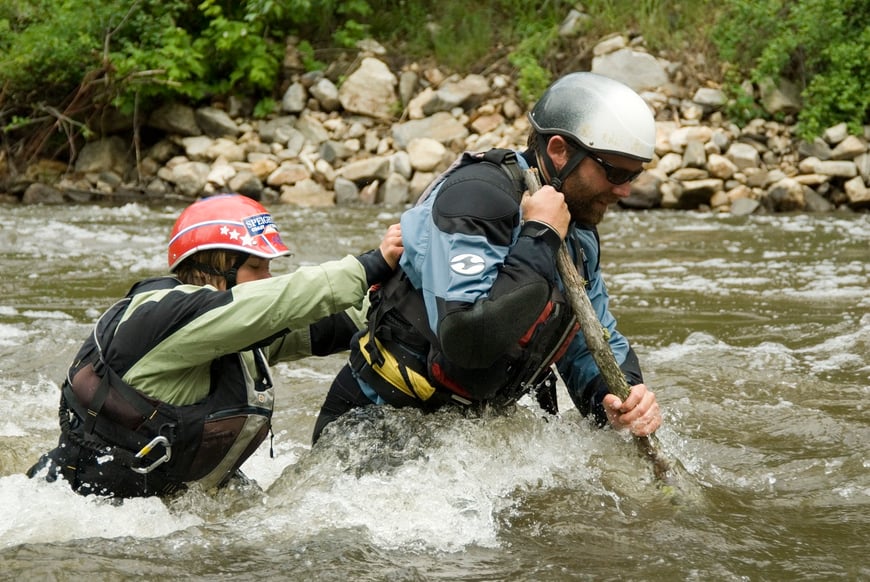 Photo from Wilderness Rescue International.
In addition to working for NOLS, Ostis also owns and operates his own swiftwater rescue training company. He reflected, "I had to start at ground zero establishing our own risk management practices. I can relate to RMT participants that find the task of writing a risk management plan to be somewhat overwhelming and enjoy sharing my experience taking small steps toward big gains."
Ostis emphasized that "risk management isn't a checklist; it's a culture—a journey along an endless track." He went on to explain, "It's one thing to require first aid certification. It's another to run a monthly first aid scenario to keep skills sharp. It's the little details that separate amateurs from professionals, and it's the little details that allow risk management to become a culture versus simply a checklist."
Sarah McKerlich, director of risk management for grades 6-12 at Glenlyon Norfolk School (GNS), was an RMT participant in Seattle. GNS, a co-ed independent day school in British Columbia, offers a variety of outdoor and service learning opportunities to its student body.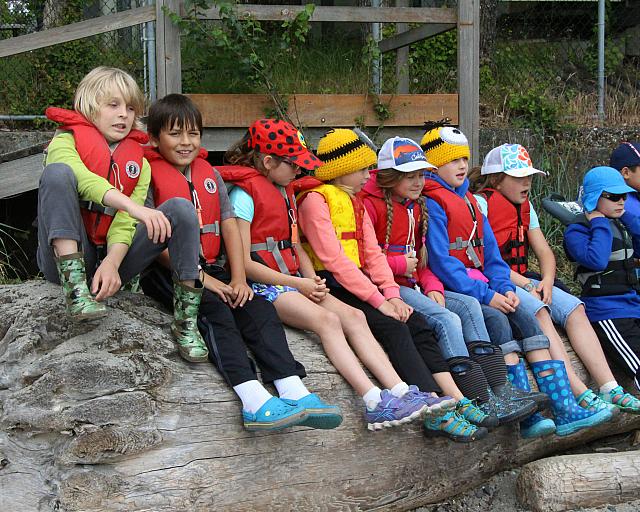 Photo from Glenlyon Norfolk School.
In her position, McKerlich supports daily field trips to natural and urban environments, the extensive outdoor education program, as well as local and global service projects and international student travel. McKerlich said of her role: "I like to think of myself as 'director of all things fun.' My goal is to create structurally safe programs and to establish steps to maintain that safety in order to ensure learning and enjoyment for all."
McKerlich looked to the RMT to "gain insight into how to further develop the school's risk management practices and to build a framework allowing [her] to audit the programs in the future." Following the training, she said her "goals were absolutely met. The pragmatic approach to the scenarios, templates, and action plan gave me tangible, useful takeaways to apply directly to my work at GNS."
Ostis reiterated the importance the RMT places on individualization: "We don't train you to do it our way, we train you to do it the best way you can based on your values, your mission, and your goals for providing amazing experiences for your participants."
Learn more about risk management for your organization here.
Editor's note: Post updated 5/30/2018