Angela Rosenberg, a math teacher at Edgewood HS, of Edgewood, Md. received the first annual Golden Apple scholarship from Freedom Federal Credit Union. Rosenberg was always interested in the outdoors and became more interested when her friends took her rock climbing and hiking. She enjoys rock climbing best, and wants to continue to improve.
Golden Apple Scholarship applicants must document how they use the $1,000 towards furthering their own continuing education. Rosenberg plans to take a year off for Project Adventure and a NOLS course. She then plans to incorporate the skills developed through the programs to make math teaching more meaningful and fun to her students and incorporate experiential learning. Demonstrating to her students that even an outdoor leader uses math will show them that math is used everywhere.
Rosenberg taught high school math for three years and feels that, "traditional classroom teaching isn't for me at this time in my life." She resigned from teaching to continue her master's degree full time. She is studying at Plymouth University with a self-designed focus on adventure learning, and she hopes to finish by next summer and set a specific career goal.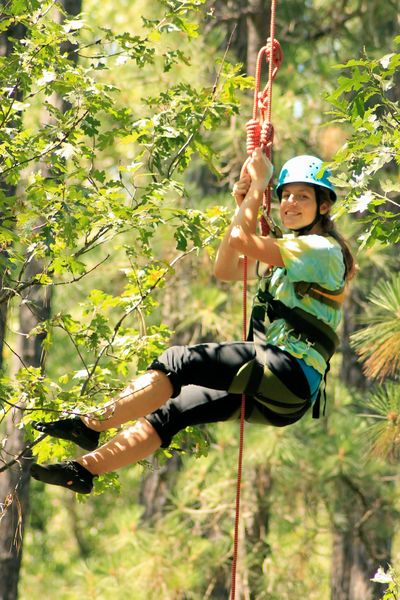 "Adventure learning can take me anywhere from challenge ropes courses to programs like NOLS or Outward Bound, to experiential education schools, to adventure based counseling, and beyond... I can take things pretty much wherever I want, and I can see myself in many different jobs," explained Rosenberg.
Rosenberg plans to take the NOLS Southwest Outdoor Educator course in Tucson, Ariz. She had always wanted to take a NOLS course. Her advisor at Plymouth State told her that a NOLS course could count towards her master's program.
Rosenberg recalls, "I was so excited because I have heard that the NOLS instructors are the best of the best, and the courses are surely an amazing opportunity."
Since her master's program is self-designed, she hopes the NOLS course will help her to see her strengths and spark an interest to move in a focused direction.
Rosenberg is currently on a U.S. road trip. Her planned stops include Baltimore, Chicago, Nebraska, Denver, Buena Vista, Durango, Telluride, Grand Teton/Yellowstone, Craters of the Moon, Bend, Klamath Falls, Mt. Shasta/Weed, Grass Valley, Berkeley, Santa Cruz, Santa Barbara, LA, Long Beach, San Diego, and the plan for the way back is Sedona, Flagstaff, Grand Canyon, Santa Fe, Nashville, Asheville, and back to Baltimore.
"For now, I'm just learning and exploring as much as I can."
Casey worked as a writer and PR specialist for NOLS.