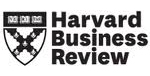 NOLS Executive Director John Gans discusses how expedition leadership transfers from the tent group to the boardroom this week on the Harvard Business Review blog. Several NOLS grads have commented on it, including the founder of Nantucket Nectars and an IBM executive.

"The lessons about leadership learned in the crucible of the backcountry environment — unpredictable, challenging, and dynamic — map to today's business environment. The wilderness is an unparalleled venue for highlighting team and individual strengths and learning to compensate for shortcomings. Executives from Google and Timbuk2; students from Wharton and the Kellogg School and even most NASA astronauts have evolved through such training. Think of it as an MBA from nature," John writes in the first paragraph.
Check out the article, and let us know what you think.
Note: Post edited 11/7/2018