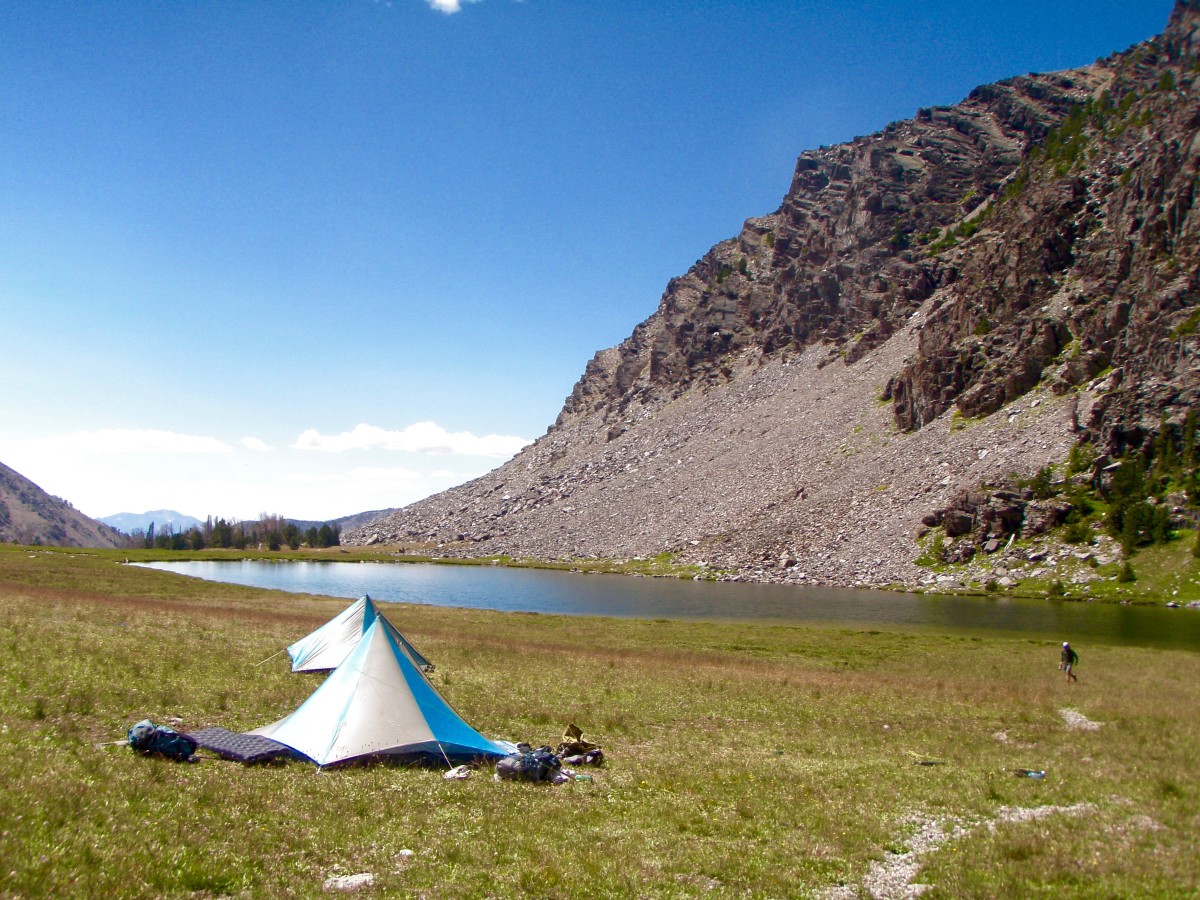 In his 1997 Idaho Adventure Course evaluation, Jim Harris' instructors noted that "map reading comes easily to Jim."
He reflected on that skill recently, and how it felt like he "was given the keys to the castle. I could go anywhere on the planet" with it. But at the time he had no idea it would lead him down a path where few maps exist to show the way forward.
In November 2014, Jim and a friend were in Chile to undertake a 350-mile kite, ski, and packraft traverse of the Patagonia ice cap. While practicing one afternoon, a strong gust of wind tugged Jim's 4-meter kite and swung him over the top of it.
He has no memory of the actual moment. He only remembers waking up days later in a small Punta Arenas hospital with nine broken vertebrae.
In nerve injuries, one of the most destructive aspects is the damage caused when swelling cuts off blood supply—the sooner that's relieved, the better. Minutes and hours matter. In Jim's case, eight days passed before he reached definitive care. Eight days in a bed without knowing what his life would be anymore. Without professional prognosis. Without feeling below his chest.
It was also eight days without a doctor telling him he would never walk again. He's grateful he never heard those words, because he might have taken them to heart. Instead, he determined to get better.
Days after the accident, without any evidence to support it, he announced on social media, "I bet it will be a beautiful and frustrating process to relearn how to edge skis or bike tires through a turn."
After two NOLS courses and years as an Outward Bound instructor and adventure photographer, Jim had learned the mental framework that would be his new map to recovery—breaking down a big goal into smaller, manageable pieces. And he knew his attitude mattered.
"There's no point worrying what the weather will be on the summit ten days away," he said.
The idea of walking again was a big one—it could be overwhelming. Visualizing something smaller, a tingle in his leg, or the wiggle of a toe, was something attainable that he could focus on.
Recovery was anything but easy. On December 1, 2014, he had surgery to bolt five of his vertebrae together. He then spent six weeks on bed rest without sitting up, six months in neuro-rehab in Craig Hospital in Denver, and the following summer in Truckee, California, doing high-intensity physical therapy with High Fives Foundation.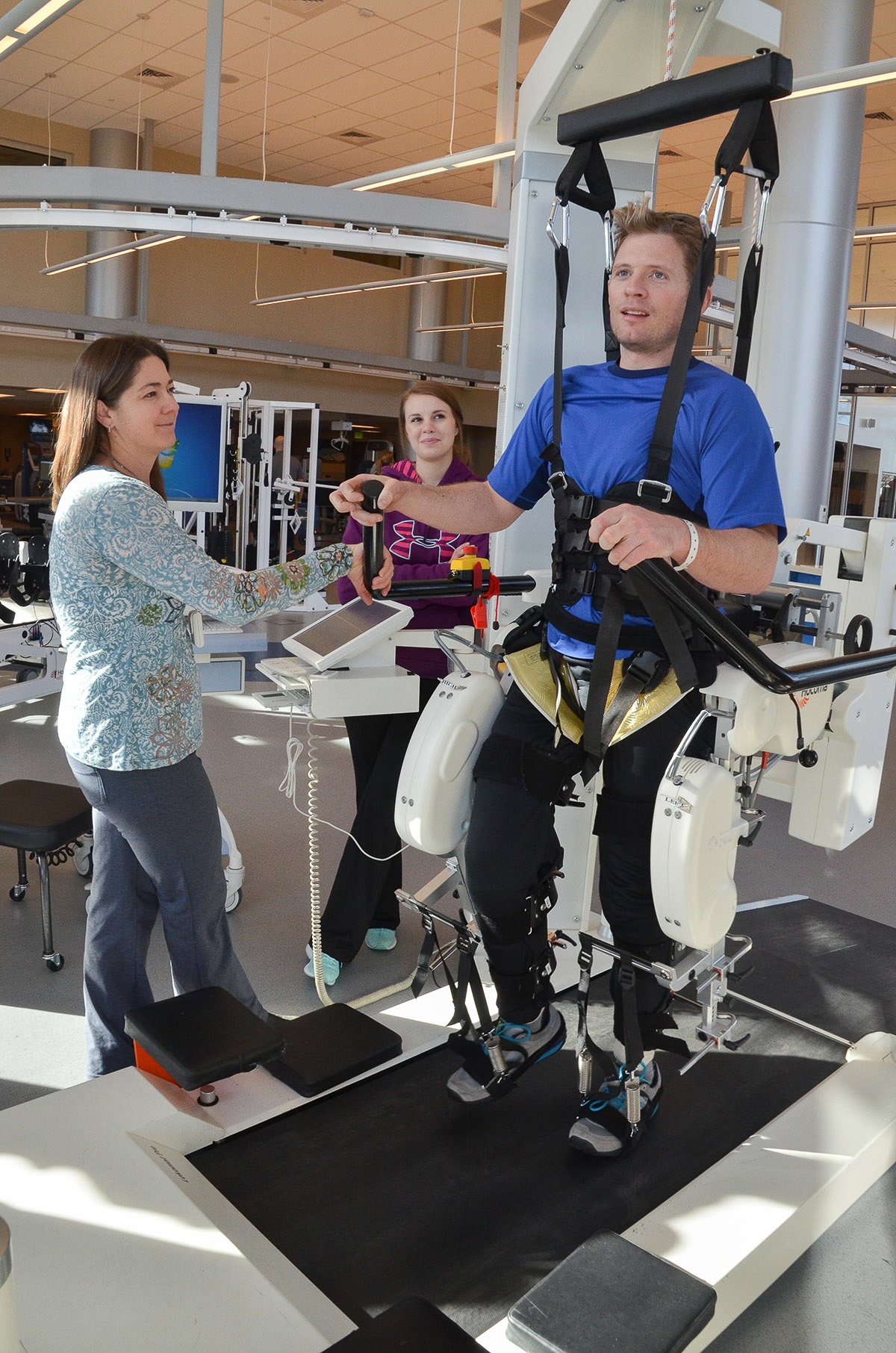 Jim jokes that this is not the expedition he signed up for. But after a year of hard work and focused determination, he was back on skis gliding down a Utah bunny slope, tears running down his face.
Just months ago, Jim finished a self-supported mountain bike trip of the 140-mile Kokopelli Trail from Moab, Utah, to Fruita, Colorado, to celebrate three years since the accident.
Jim pushes back on the idea that his recovery was miraculous. There was a unique set of circumstances that led to his recovery, and a lot of support, but he also made up his mind to walk again and proactively sought role models who had trod that path before. Through their example he made his way back on his feet, and in the years since has guided other spinal trauma patients in recovery.
In another part of his adventure course evaluation, Jim's instructors noted that he "often takes walks around camp on his own to enjoy his surroundings."
Seventeen years before he was paralyzed, Jim knew to appreciate every step he took. Now, as he follows his own map to recovery, that same attitude still carries him forward.
Grow your leadership skills with NOLS.
Editor's note: Story adapted from the Summer 2018 issue of The Leader
Written By
Dan is a Baffin Island 2006 grad. He's most comfortable on skis, wearing a pack, or in front of a piano.