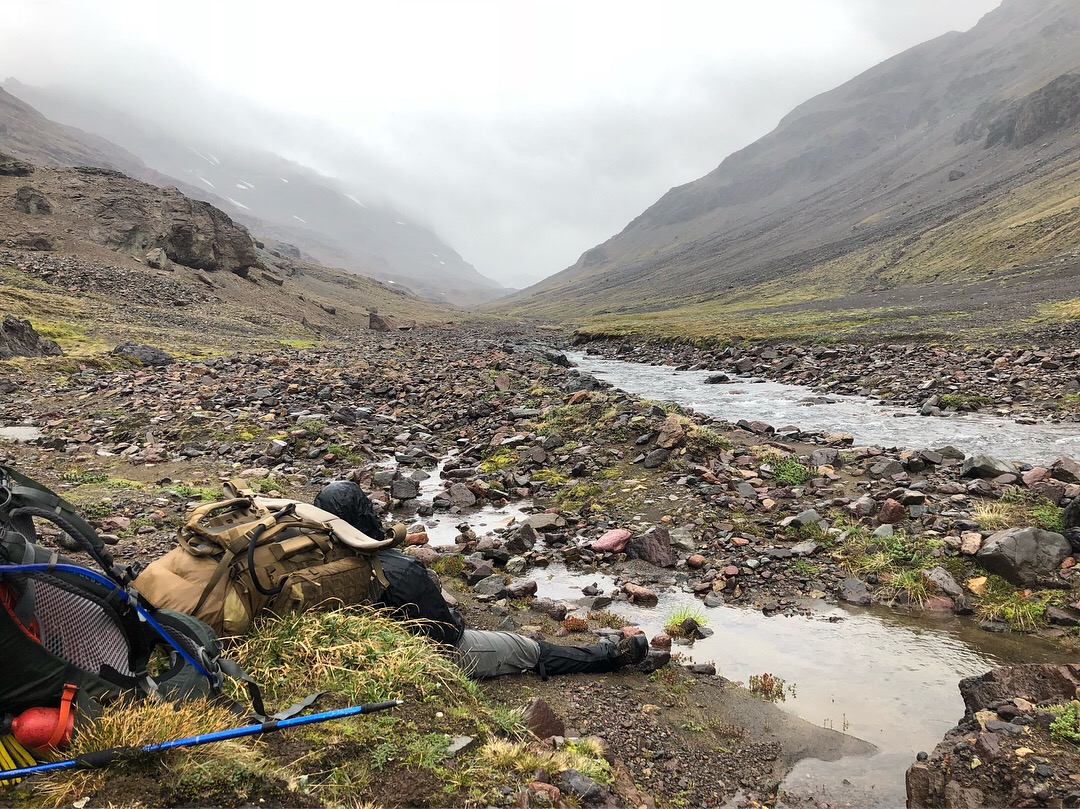 On the sixth day of our eight-day expedition in the Aysén Region of Chilean Patagonia, we traversed what we called the "alpine pass," a rocky, snow-speckled valley a mile above sea level. The rain on the pass was cold, almost icy, and the wind blew it horizontally into our faces as we hiked. It was not unlike some winter storms I experienced growing up in Chicago, where the wind blows so cold and strong that a direct gust leaves you gasping for breath. My usual reaction to that kind of weather is to bundle up and steel myself to endure it until it mercifully goes away (or avoid it all together by moving away from Chicago).
As we worked our way through the freezing rain, Matt, a fellow student and the hiking team leader for the day, did something I didn't expect. He stretched out his arms and welcomed the wind with a defiant yell that briefly overpowered the howling wind. A few of the other students in the hiking group joined in and without much hesitation or thought, I was soon following suit. The misery of the moment turned into excitement and enjoyment of the adversity we were facing. It was the reminder I needed that although the weather certainly wasn't making the hike easier, it was exactly the kind of adventure we were in Patagonia to experience.
Our expedition team was comprised of two NOLS instructors and nine students from Columbia Business School, in Patagonia as part of a Global Immersion leadership course. The expedition up this point had already pushed us to our physical and mental boundaries, with demanding stretches of bushwhacking, river crossings, and uphill climbing. However, we knew the alpine pass would present entirely new challenges, with the lack of vegetation and the presence of snow resulting in uneasy footing, and the high altitude bringing bitter cold and wind we had yet to experience.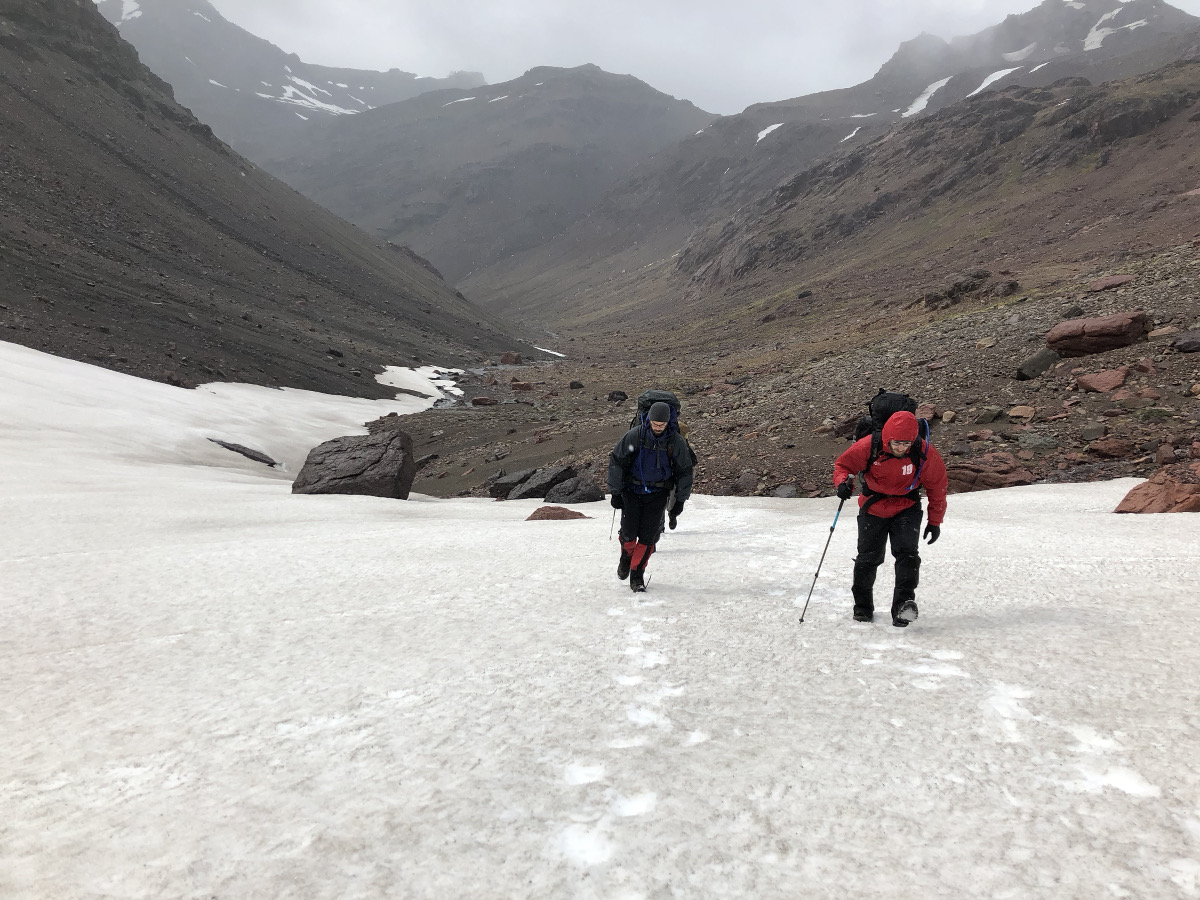 I have no doubt that were I in a group of people complaining about the weather, I would have immediately joined their chorus of grievances. Through this experience I was reminded of how weak our connections can be to our own emotional reactions—all it took was one of my peers providing a counterexample of how to approach the situation to snap me out of my negativity and completely change how I experienced the rest of the pass.
Over the course of the trip, there were many such instances where a change in perspective initiated by one person flipped the script on how the rest of the group responded to adversity.
In the first few days, wet shoes after a river crossing demanded an immediate break to take care of our feet—the group consensus was that nothing is worse than wet socks. Somewhere along the way, the discomfort of wet shoes turned into appreciation of the sensation of cold on our feet. "This actually feels nice." "Yeah, it's cooling off my feet!" After that perspective flip, we rarely stopped again after a river crossing.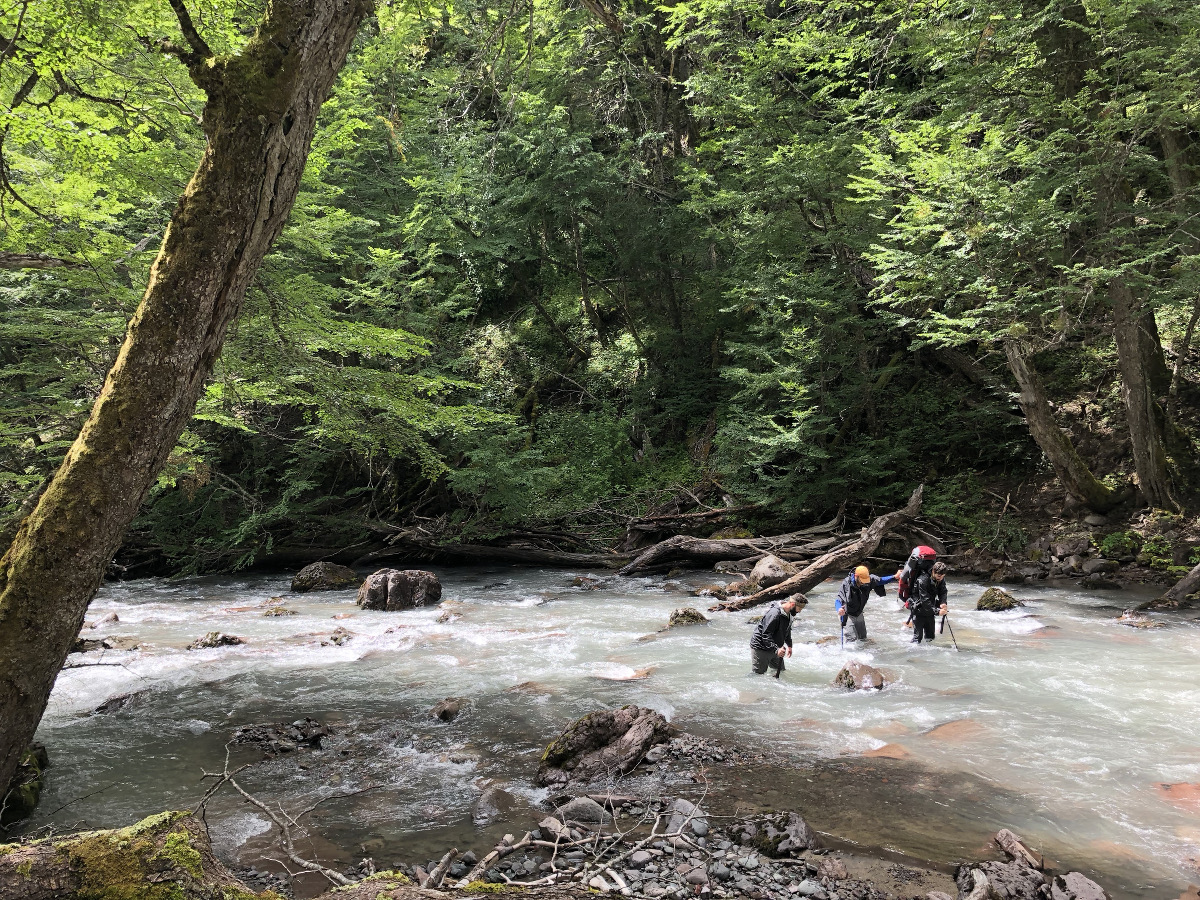 I think the value of an expedition like my NOLS course in Patagonia is that it gives an opportunity to challenge long-held assumptions and generalizations about ourselves, like needing to shower every day or shunning cold weather.
The comforts of the modern world make it easy to avoid situations that we think we don't like or can't handle—but in Patagonia, there were inevitabilities you just couldn't escape. In experiencing situations we'd usually avoid, we allow ourselves to be impacted by new perspectives that can fundamentally alter our views. In looking back at photographs from that day, I can't help but think—how boring the alpine pass would have been if it were warm and sunny!
Bring leadership training like this to your business school.
Written By
Sho is a second year MBA student at Columbia Business School and lives in Brooklyn, NY. While his professional focus is on analytics and product management, he is also passionate about music and plays guitar and synth in Drop Electric, a post-rock band from Washington, D.C.