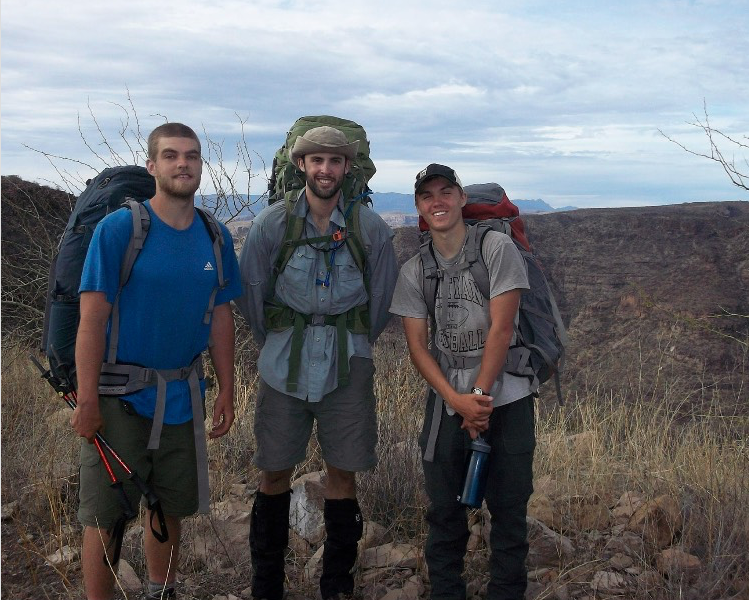 Three years ago, as part of a gap year, I took part in a semester-long, eighty-day NOLS course in Baja California.
This course consisted of 15 students and 4 highly-trained instructors embarking on a 100-mile hike from San Juanico to Mulegé, a 120-nautical mile sail on the Sea of Cortez from Loreto to just about south of Puerto Agua Verde, and ending with a 250-mile sea kayaking journey from Puerto Agua Verde to a town called Tecalote. (I also received 16 college credits for my course, ranging from wilderness first aid to Leave No Trace principles).
What did the term "gap year" mean for you?
I transferred out of Roanoke College in Salem, VA after two years because I had no idea what I was doing in my college years and I just needed a change. My friend Alex Wilson had just returned from a semester course in the Amazon and he showed me how to enroll on a NOLS course online.
On the Semester in Baja webpage there was an image of a student on a sailboat that captured my attention. When can you ever get the chance to be a student on a sailboat in the middle of the Sea of Cortez? I thought. It was a perfect opportunity for me to get away and experience what I felt I was meant to do.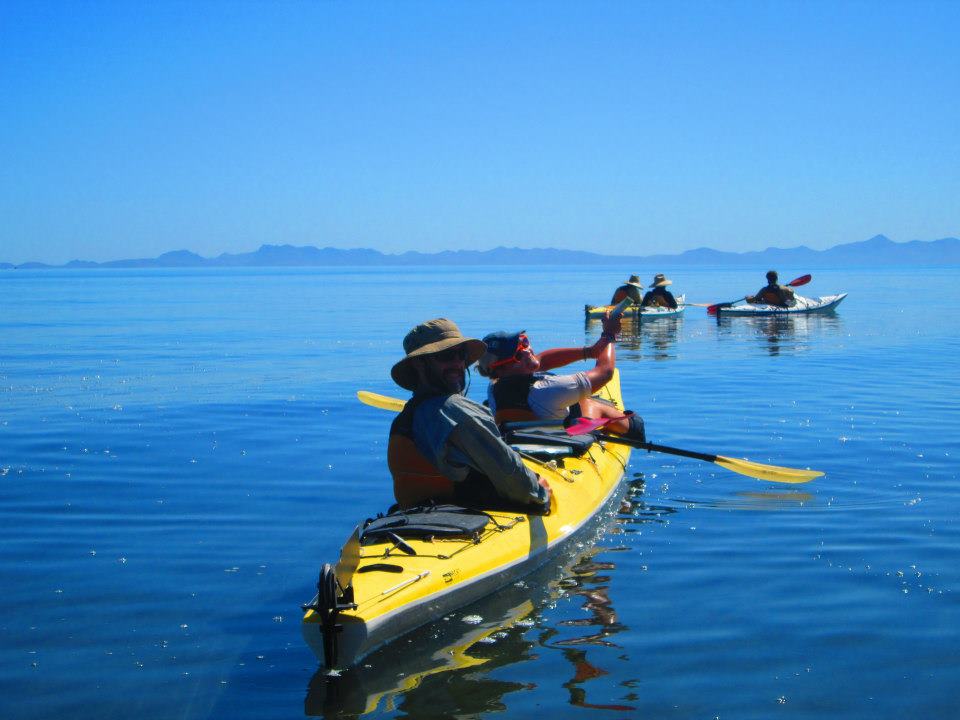 Growing up on the East Coast, making trips to the beach and recreating on my dad's boat, I have always had a deep love for the water. I could never get away from the ocean (it's a bit ironic that I now live in Colorado).
When I left school, I had to find a way to get the most exposure to sailing, the one part of my life that was missing. When Alex told me about how NOLS had a course that involved sailing, I got excited right away.
I had never hiked, sailed, or paddled long distances, and I was a bit worried about the hiking and sea kayaking sections, but I wasn't worried about the sailing section. I was excited and ready to sail the Sea of Cortez, and I was ready to prove to myself that I could conquer these skills and become a sailor. This was my chance to experience what I was most passionate about at that time.
What stands out most from your semester?
Before my course I thought, Wow, I'm about to spend the next 80 days in the desert. What does that even mean? What does that look like? I pictured miles of hot sand, mountains with little to no vegetation, and animals—What animals live in the desert?! I pictured crystal blue waters on the Sea of Cortez. I thought of whales, dolphins, sea turtles, coral reefs, heavy winds, anything and everything a sailor could dream of. Once I was officially on my course, everything that I had imagined and more came to life…the natural beauty of Baja California was now at my fingertips.
There was one day of sea kayaking I'll never forget.
We had rounded a corner of this cove and, out of nowhere, I felt like I was in the movie Jurassic Park. Large, fluorescent green plants scaled the side of a mountain, I saw crystal blue waters full of colorful marine life, pelicans flew overhead, and the calm, peaceful morning sun was about to rise. The beauty of the Sea of Cortez is something I will always remember…
I have met many NOLS alumni and I always ask them, "Did you ever have that moment on your course where it 'just clicked?'" On my NOLS course, I did.
As a kid, I had a really hard time organizing my thoughts, planning ahead, and making decisions. I would get super frustrated with myself. But on my course, there was one moment where I conquered that. I will describe my experience, but to understand it, you should experience a course for yourself.
Two weeks into my sailing section we arrived at our destination and had the opportunity to go for a hike or continue learning sailing skills. Since many hadn't been hiking since our last section, most went for a hike. The other students, including me, wanted to learn more about sailing. I wanted to feel comfortable leading my crew the next day.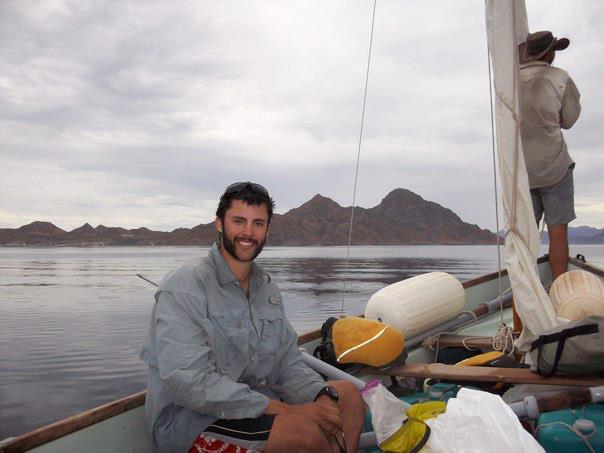 One of our instructors, Pablo, joined us. As we sat in our boat, the sails tied down, anchors grounded on the bottom of the Sea of Cortez, a crew without any designated roles, my job as first mate was about to start.
Pablo asked me, "Tucker, what do you want us to do?" (Of course, Pablo knew, he was our instructor). I quickly assigned my crew roles and we just started doing them. My thoughts were still very unorganized. I was randomly doing things without thinking them through.
Pablo got my attention, looked at me with calm expression and said, "Tucker, what's the first thing that we need to do?" I took a step back, took a deep breath, realized what I was doing, and remembered the first step: raise the mizzen sail.
"Okay everyone…let's raise the mizzen sail," I said, and so we did.
"Okay Tucker, what's the second thing that we need to do?" Pablo asked. I responded with, "Release the stern anchor." So, we released the stern anchor.
This was when the light bulb turned on. Something so simple as taking a deep breath, realizing how to organize my thoughts and communicate effectively, changed my life right then and there. From that moment to the moment I am writing this post, I have continued to practice these skills as a part of my education and in the real world.
What has life been like since your course ended?
When people ask me "Where have you gone to school?" it's important to me that I tell them the entire story. It all starts with: "Have you ever heard of NOLS?"
I can honestly say that my NOLS course changed my life and turned me into the person who I am today. I was never a backpacker, sailor, or sea kayaker, but I turned into all of those things. I was even fortunate enough to sail on a Tall Ship in Chicago, Illinois after my NOLS course. Never in my life did I think I would end up living and working on a Tall Ship—also one of the best experiences of my life.
These days, I am a student at Colorado State University in the Warner College of Natural Resources studying Natural Resources Recreation and Tourism in Fort Collins, Colorado. For the past two and a half years I have applied what I learned on my NOLS course, as well as living on the ship, to my classes.
I continue to spread the word about NOLS around my campus and have had the opportunity to give multiple presentations to different classes about my experience. (Keep in mind, there are 400 universities and colleges around the country that accept NOLS college credit, and Colorado State University is one of them.) I've even inspired people to sign up for their own courses, including my younger sister, who spent last summer on a NOLS course in the Absaroka Mountains in Wyoming.
My NOLS experience changed my life and I hope it does for you, too. NOLS not only created a memorable experience for me, but also a chance for me to look at the big picture.
Learn more about making a NOLS semester part of your gap year.
Editor's note: Blog post updated 11/29/2019
Written By
Sarah is a Wyoming native, Wilderness First Responder graduate, and former marketing coordinator for NOLS Wilderness Medicine. When she's offline she enjoys running, singing and playing guitar, and playing in the mountains