By Bradley Martin, NOLS Instructor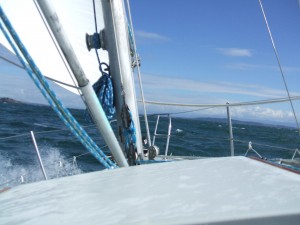 I recently sailed from Anacortes, Washington, through the San Juan Islands of Washington and Gulf Islands, Canada. I made this voyage on a personal expedition outside of my role as NOLS instructor with support from the NOLS Instructor Development Fund (IDF). October really is an ideal time of year to cruise the Pacific Northwest Islands. Due to the colder and rainier weather, there is very little boat traffic. In many anchorages, I was the only occupant. Notable anchorages were Reid Harbor on Stewart Island and Watmough Bay on Lopez Island. Both offered good wind protection from most directions and were stunning in beauty.
I chartered a Catalina 30—Tofte—which was very similar to NOLS' Luna Quest, a Catalina 36. This boat made me appreciate how our NOLS fleet is "tricked out" with details to make them expeditionary yachts (e.g. batteries that will hold a charge on little motor use, trimmed down cushions and things that take up space, long anchor rode, etc.). Before leaving Anacortes, I removed unnecessary items like extraneous kitchenware and inadequate life jackets and cushions. I added jack lines, extra anchor rode, and backup webbing for reefed tack and clew.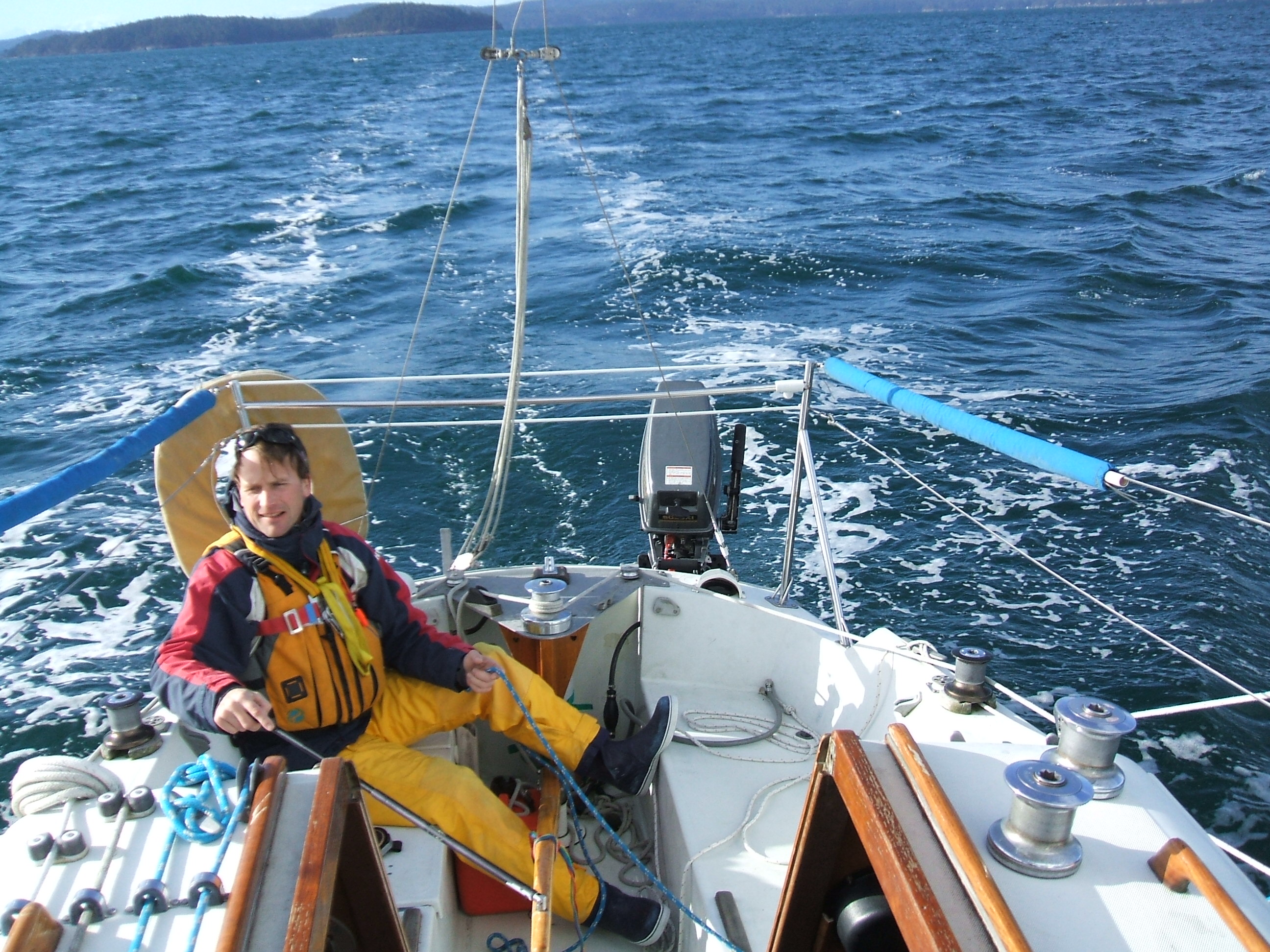 I experienced a variety of conditions on this expedition. In the beginning of the expedition, calm seas and sunny weather were common. I sailed some light wind days and later twice had to reef in 20 knots of wind. This allowed me to cover some good distance in a short amount of time. Conditions required very little motoring and therefore I spent very little on diesel fuel.
I encountered more challenging conditions later in the expedition (low pressure systems and up to force 4-5 winds from the south). This contributed to not traveling through as much of Canada as I had hoped. However, I sailed through waters and anchorages and islands in the San Juans that were new to me. I covered a total distance of 195 nautical miles on this personal adventure. I really appreciate the IDF helping me make this expedition happen.