For over 11 years and 54 shows, travel enthusiasts from around the country have been dreaming, planning and finding their next vacation at the Travel & Adventure Show. NOLS will be present at the upcoming event in Dallas, as well as shows this spring.
From African safaris to Caribbean getaways, rainforest adventures, and domestic experiences, you'll meet hundreds of the top travel brands from around the globe, including NOLS. If you're interested in talking to NOLS about an adventure of a lifetime for yourself or for a young family member, stop by in Dallas Oct. 25-26 this year. Hear from NOLS representatives, watch fun demos, and enter to win a free NOLS course*!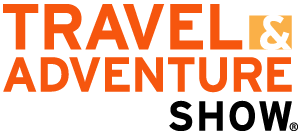 While at the Travel & Adventure Show, explore the cultural stages: the Global Beats Stage invites you to get on your feet and dance to the music of far away lands while the Taste of Travel Theater will fill your nose with the aroma of some of the world's most unique cuisines.
Or head to a session at the Destination Stage where the top travel destinations show you how to experience the best that they have to offer. At the Travel Channel Theater, find inspiration and how to travel like a local from our celebrity speakers including Samantha Brown, Rick Steves, Pauline and Arthur Frommer, Patricia Schultz, Roger Staubach, Travel Channel personalities and more.
Located in seven markets across the United States, the Travel & Adventure Show is like walking through a guidebook contained under one roof. Join us this year in Dallas at the Dallas Convention Center Oct. 25-26 to dream it, plan it, and enter to win that NOLS course.
For more information on attending the Travel & Adventure Show, please visit their new website at www.TravelShows.com!
* Win a Free NOLS Course! Entry at the NOLS booth is required for eligibility. One winner will be selected from total entries at all 2014 Travel and Adventure Shows. The winner will be notified by November 30, 2014.
Casey worked as a writer and PR specialist for NOLS.