This week Andrea Tadic and Philip Alexiou, journalists from Voice of America visited NOLS Headquarters and NOLS Rocky Mountain in Lander, Wyoming.
Based in Washington, D.C., Voice of America is an English language news program, which broadcasts internationally.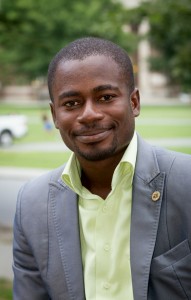 They came to profile Dziedzorm "JayJay" Segbefia who was part of Obama's Young African Leaders Initiative (YALI). This program is run through the United States State Department, and this summer 500 fellows from all parts of Africa participated in the six-week fellowship program.
First the fellows were sent to different colleges where they took classes on public management, civic leadership, and business entrepreneurship. JayJay was sent to Dartmouth College to participate in a business program.
In Ghana, JayJay is the Expedition Leader for Bravehearts Expeditions. His company takes youth into the wilderness and pushes them to new limits.
"I applied for YALI because I saw in it an opportunity for coaching, personal development, and business education all in one category" said JayJay.
After the culturally engaging sessions at Dartmough, Segbefia was placed at an internship at NOLS Rocky Mountain. An employee at the United States State Department was a NOLS alumna and identified NOLS as an ideal fit for JayJay's internship.
JayJay came to Wyoming and spent time working at NOLS Rocky Mountain in the issue room and food rations store The Gulch.
When the film crew arrived in Lander, fellow JayJay had just returned from a Wind River Wilderness – Prime course. Tadic and Alexiou visited NOLS Rocky Mountain where JayJay gave them a tour and talked about his experiences both on the course and during his internship.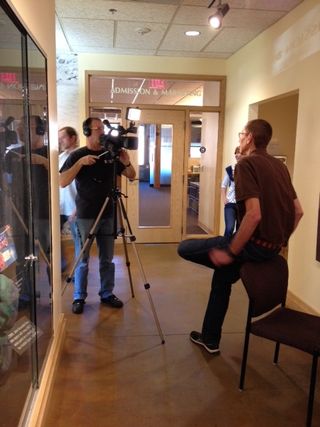 They also headed up to Sinks Canyon to shoot some footage of him rock climbing, a skill he developed and got passionate about during his time with NOLS.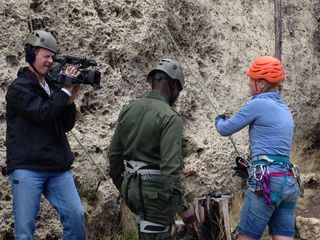 JayJay plans to use his experiences and practices learned at NOLS back at his own company.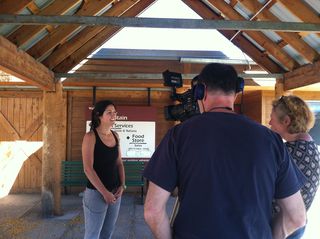 While in Lander, the film crew also had the chance to speak with some NOLS employees about the school and their personal experiences in the field.
Stay tuned in the coming months for the pieces profiling both JayJay and NOLS!
Kim is a Wind River Wilderness and Wilderness First Responder graduate who works as the NOLS Writer and PR Specialist. She enjoys vegetarian cooking, warm yoga, and drinking lots of coffee!