This week, NOLS Wilderness Medicine professionals flocked to Lander from near and far for the annual Wilderness Medicine Institute (WMI) staff meeting.
Along with a large group of Lander residents, there were attendees from Colorado, Utah, Washington, and Eastern states. Those who traveled far were staying at the cabins at the Wyss Wilderness Medicine Campus, which is one of six LEED Platinum certified buildings in Wyoming.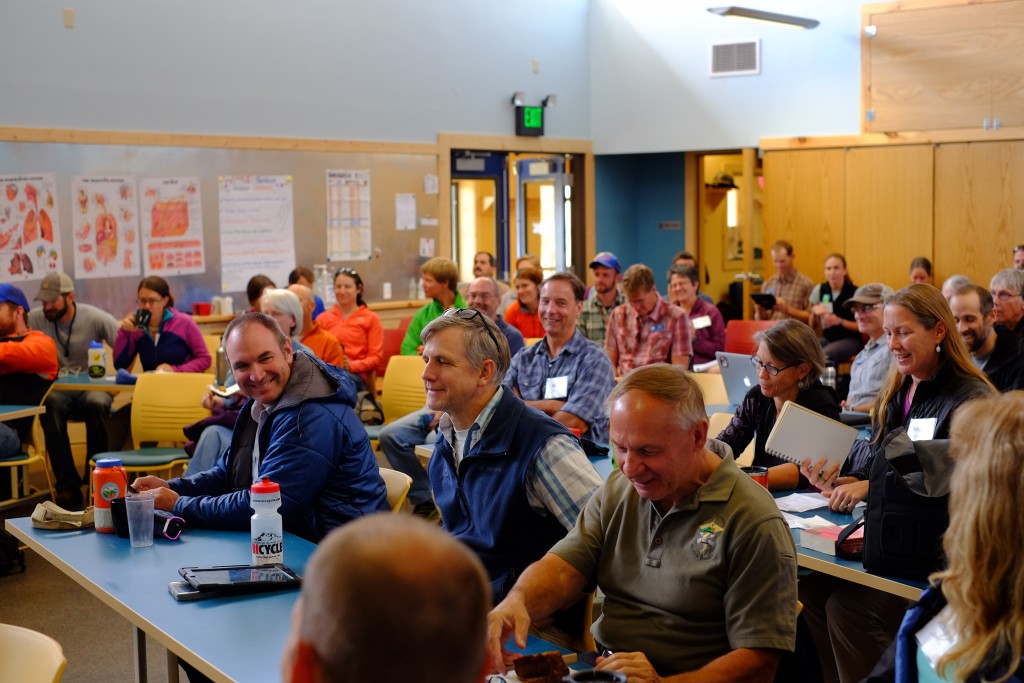 This diverse group came together for continuing education opportunities in wilderness medicine. The schedule for the meeting includes medical professionals discussing how to best treat patients in the backcountry. Earlier this week, a three-day EMT refresher course was held for those looking to recertify their skills. On Thursday night, participants could take part in a CPR recertification class.
Yesterday morning, WMI Director Melissa Gray officially kicked off this three-day meeting with updates on the state of the school. She ran through some important facts about the past year at WMI.
Courses run this year were up 3.5 percent. Students took WMI courses as stand alone courses and as part of field courses. Many classes were taught through Landmark Learning and at REI stores. Two hundred and fifty instructors taught classes with the help of 22 support staff members in the office.
Today, topics will include: wilderness toxicology, dislocations, and neurological injuries. Forums are scheduled with the NOLS Executive Director team and the annual WMI curriculum forum.
The meeting will conclude on Saturday with a hypothermia session and outdoor activities. Participants will choose between ALS skills, technical rescue skills and hiking.
WMI is looking forward to the start of another great year!
Kim is a Wind River Wilderness and Wilderness First Responder graduate who works as the NOLS Writer and PR Specialist. She enjoys vegetarian cooking, warm yoga, and drinking lots of coffee!