The Wilderness Risk Management Conference (WRMC) unites hundreds of the nation's leading outdoor organizations, schools, and businesses annually in an effort to "offer an outstanding educational experience to help mitigate the risks inherent in exploring, working, teaching, and recreating in wild places." WRMC attendees absorb and learn a lot from one another through workshops, exercises, structured networking sessions, and much more.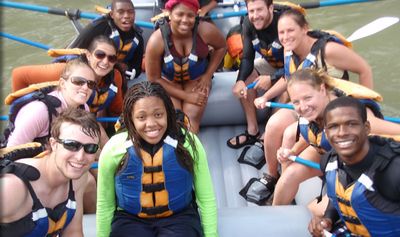 We want to highlight some of the organizations that continually come the WRMC and find out why they attend and how the WRMC has influenced their risk management practices. Recently, we interviewed Colleen McHugh, the program director of City Kids Wilderness Project (CKWP), an outstanding nonprofit youth organization that has been returning annually to the WRMC.

City Kids Wilderness Project is founded on the belief that providing enriching life experiences for underserved and at-risk D.C. children can enhance their lives, the lives of their families, and the greater community.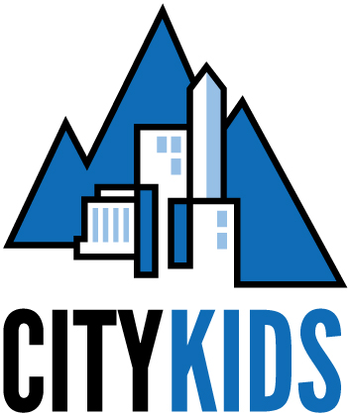 WRMC: What do your participants gain from wilderness or remote settings?
McHugh: Each youth experiences something different from their wilderness experiences at City Kids. The program is a multi-year commitment for each youth. They begin their experience at the end of sixth grade, and our goal is to continue working with each individual through high school graduation and beyond. In returning each summer to the Jackson Hole area as well as participating in outdoor activities throughout the school year, youth develop a long-term relationship with the wilderness. For some, it provides a sense of peace and reflection, and for others it provides challenge and an opportunity to push themselves. A few find a life-long love of the outdoors and continue to pursue it as a field of study or career choice. Most of our campers talk about their experience as empowering and significant in expanding their worldview and their understanding of their own personal strengths and capabilities. City Kids becomes a second home for participants, a break from stressors of their life in D.C., and a space for them to explore their potential.
WRMC: Why does your organization send employees to the WRMC?
McHugh: As a small organization, the WRMC is a great opportunity for City Kids as an organization and individual staff members to connect with resources and other organizations. The WRMC allows us to learn from the experiences of larger programs and draw on resources from programs and experts who have developed great tools for their own programs. It has been extremely helpful in helping staff members calibrate our own practices with others in the industry and talk and compare with programs of a similar size. Sending multiple staff members has allowed us to spread out during the conference and make the most of the networking and workshops offered; additionally, the diversity in workshops allow both program staff and management staff to attend programs most relevant to their roles. It also provides a critical space and time in a busy program schedule for staff to step back and focus on risk management in the implementation of our programs.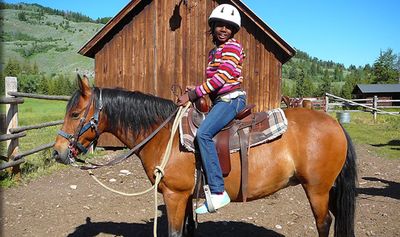 WRMC: How has attending the WRMC helped you provide a better experience for your participants?
McHugh: On an organizational level, all staff and participants are more actively engaged in risk management. Clarity in our risk management practices have provided a more consistent experience for participants and translated to more clear program goals in the education of participants. This has been empowering for participants taking a more active role in managing risk within the group or as an individual. Youth in the program now play an active role in all trip activity briefings. Overall, the practices learned from the WRMC have helped us provide more structure and thoughtful programs for participants, which translates to a better experience on a daily level.
WRMC: How has attending the WRMC changed the way you manage your program?
McHugh: Over the last few years, attending the WRMC has significantly impacted how City Kids manages risk and operates as a program. The WRMC and NOLS Risk Management Training have provided a language, common framework, and structure for our management team in addressing risk. Broadly, the WRMC has stimulated conversation about organizational risk and program goals and again provided a common framework for staff members to discuss risk management. More specifically, attending the WRMC prompted some significant review of our risk management practices. Some of these projects include reviewing and updating our participant agreement, reviewing and updating our medical review system, writing a risk management plan, and thinking critically of our design of staff training. Risk management is now a part of the living culture of City Kids and ingrained in the ways we talk and implement our programs.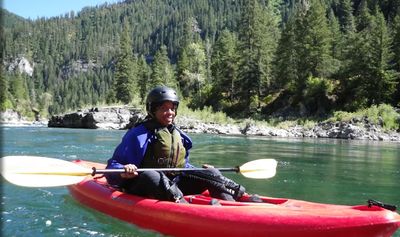 We would like to extend a big thank you to City Kids Wilderness Project for their contributions to the WRMC every year. We look forward to having them share their knowledge and experiences again this year. Come take advantage of the opportunity to network with the great folks at City Kids Wilderness Project and other similar organizations. Join us at Stone Mountain Park in Atlanta, Georgia, October 1-3, 2014.
Click on the image below to learn more about the WRMC or to register online.