It's no secret that NOLS is a great place to work. Listed in Outside Magazine's "100 Best Places to Work" for the last six years, NOLS has been recognized nationally for its commitment to outdoor education and encouraging a good work-life balance. [Read more on this recognition here.]
NOLS employees are allowed to work flexible schedules so they can get outside and play. Many staff members at NOLS take advantage of this perk. With support from supervisors, employees can take time out of the workday to participate in community-wide lunchtime bike rides, climb at the local crag or complete individual training regimens.
The organization also takes that support a step further by encouraging staff to participate in races and multi-day events, even when these events take place on weekdays. NOLS employees are participating in outdoor ventures all over the world but are also playing roles in Wyoming's growing adventure race scene.
For example, NOLS Wilderness Medicine Institute employees Kira Gilman, Jill Moeller, and Anna Horn entered and competed in the inaugural REV3 Casper Strong Full Day Adventure Race at their supervisor's urging.
The team members cheered each other through a series of unique and entertaining events in Casper, Wyoming. The Casper Strong race was a team effort and these three ladies bonded while tackling challenges along the course.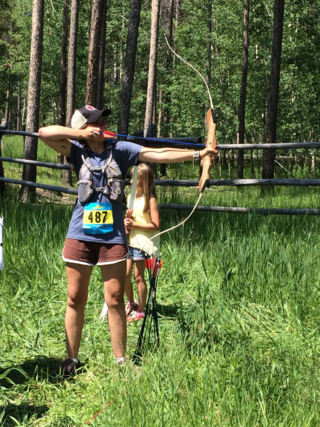 Gilman began the race for WMI's team with a 12-mile trail run and then completed an archery section on top of Casper Mountain. Moeller then competed in the next leg of the race, mountain-biking and carrying a 50-pound salt block uphill. Finally, Horn tubed a whitewater section of the North Platte River to the finish line.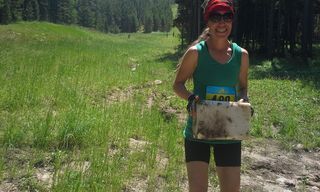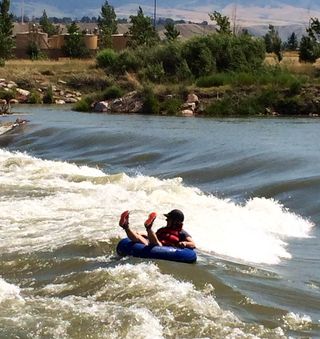 This winning team returned to the office with Casper Strong belt buckles and many stories to share.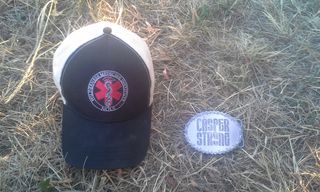 "It was fun to have my supervisor encourage me to try something new and challenge myself. The push I receive from co-workers to pursue personal goals and well-being outside of the office is a huge part of what has made working in-town for NOLS sustainable for me," Horn reflected.
NOLS is committed to continuing its support and encouragement of employee wellness—a key ingredient in what makes the school an awesome place to work!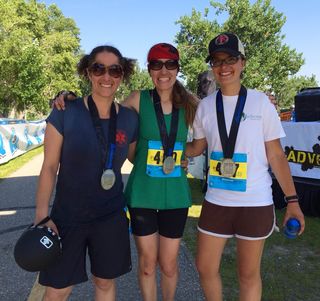 Kim is a Wind River Wilderness and Wilderness First Responder graduate who works as the NOLS Writer and PR Specialist. She enjoys vegetarian cooking, warm yoga, and drinking lots of coffee!