In our third installment of the WRMC blog series we're highlighting Ecology Project International (EPI), an environmental education organization established in 2000 by co-founders Scott Pankratz and Julie Osborn. In celebration of EPI attending the WRMC for the past six years, we decided to engage Executive Director/Co-founder Scott Pankratz on the history behind EPI as an organization, as well as the ongoing relationship EPI has maintained with the WRMC.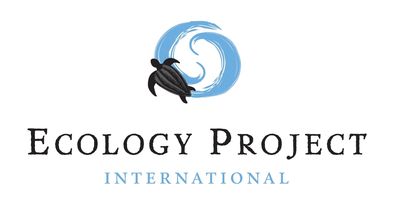 EPI, said Pankratz, "has programs in Baja, Belize, Costa Rica, Galapagos, and Yellowstone, and 60 percent of our participants are locals who live within or adjacent to the ecosystem where we operate. The other 40 percent of our participants come from the U.S. Our courses include opportunities for students to work on field-based scientific research, conservation service work, and a cultural exchange day between the visiting U.S. students and their local program counterparts. Since EPI was established in 2000, over 15,000 students have participated in our field programs. Most of these participants are high school students between the ages of 15 and 18."
EPI operates in a wide array of wilderness settings with most students starting out as backcountry novices who have "never camped, never snorkeled, never been closer to wildlife bigger than themselves," according to Pankratz. But when asked what EPI participants gain from the wilderness experience, Pankratz said, "they return home with a sense of pride in their newfound knowledge and skill sets. Our hands-on approach to science education also means that participants don't just learn science—they apply it. They work with professional scientists who need people on the ground, in the wilderness, gathering essential data. The data they collect contributes to real-time research and conservation projects that must be carried out in the wild."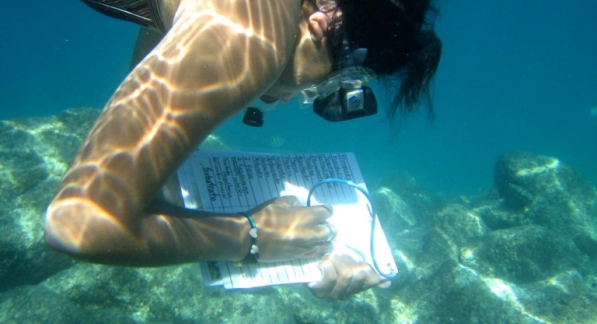 As an active member of the WRMC community, EPI strives to keep risk management as a vital part of the organization's core values.
"Our participants' health and safety is our top priority on course. Without healthy, happy participants, no learning can take place," Pankratz noted. "The WRMC helps keep risk management at the forefront of our planning for each new field season, allowing us to bring new ideas and techniques to our own internal risk management systems, such as our Emergency Response System. Our experience with the WRMC also helps our employees gain a valuable big picture perspective on risk management."
When asked how attending the WRMC has influenced EPI, Pankratz said, "The WRMC has helped us maintain a systematic approach to our emergency response system and our medical review system and protocols. We've been fortunate to be able to use the WRMC experience and materials to keep these same systems current as they go through an annual update process. We have also benefited greatly from the relationships we've created with the experts at the WRMC. These relationships have transferred into top quality advice during critical moments in our program."
After seven consecutive years of attending the WRMC and being able to apply that shared expert knowledge in the field, EPI, in turn, stands as an excellent resource for other environmental education organizations to learn valuable advice from. We would like to thank EPI's Executive Directors/Co-Founders, Scott Pankratz and Julie Osborn for all that they have contributed to the WRMC over the years. Come take advantage of the opportunity to network with EPI at the 21st annual WRMC. Join us at Stone Mountain Park in Atlanta, Georgia, October 1-3, 2014.
To learn more about the WRMC or to register online, click on the following image: