The 21st annual Wilderness Risk Management Conference (WRMC) is only a few months away, and we are beyond excited to get our wonderful WRMC community together once again. We thought we'd highlight some of the organizations that continually attend the WRMC and ask them why they send staff to the conference year after year.
We caught up with Brenda Porter, director of member and volunteer engagement at Colorado Mountain Club (CMC) in Golden, Colorado, and asked her some questions about CMC and its participants and why they prioritize the WRMC each year.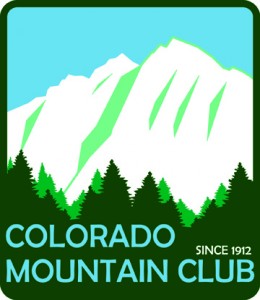 Colorado Mountain Club, said Porter, "is a community of people who love the challenge, thrill, and inspiration of exploring the mountains." CMC has over 5,000 club members and teaches 7,000 K-12 school children through their Youth Education Program (YEP). Many CMC members are also volunteers who provide thousands of hikes and classes to other CMC members every year. Participants in CMC's outdoor education activities and trips range from rank beginners to experienced high-altitude mountaineers.
According to Porter, CMC has more than 3,000 trips and over 25 educational courses for members and the public, all led by volunteers. She finds it challenging to provide ongoing training and support to outlying volunteers.
"The WRMC has been a good source of colleagues with whom to share ideas and experience with volunteer outdoor leaders," Porter said.
One of CMC's key volunteers, Uwe Sartori, attended the WRMC last year and commented afterward that his experience was, "both eye-opening and life-changing for [him] as a volunteer trip leader and instructor."
Porter emphasized that, "the WRMC is a fantastic place to network, both with staff and volunteers from other mountain clubs, as well as with people from other outdoor organizations. The WRMC is also the best place to share ideas and learn about current topics in wilderness risk management. I have grown personally and professionally when presenting workshops at the WRMC on 'risk management with volunteers' to other volunteer organizations."
When asked how the WRMC helped her provide a better experience for her participants, Porter shared the following story of CMC's YEP program:
"When the first accident in the program's 15-year history happened this summer, YEP staff responded according to our EAP, protocols, and training. I believe that CMC staff's past experiences with the WRMC factored in a positive outcome with the child who needed emergency care, his family, as well as the other participants who continued their outdoor activities."
We are honored to have CMC in attendance once again this year and look forward to having them share their knowledge and experiences. If you are volunteer-based organization, come take advantage of the opportunity to network with CMC and other similar organizations. Please join us at Stone Mountain Park in Atlanta, Georgia, October 1-3, 2014.
Register today at