It takes a certain type to sign up for a three-and-a-half-day adventure race through the wilds of Wyoming.
But it takes something truly special to sign up three days before the race starts because a team needs a new fourth team member. NOLS Marketing Representative Marina Fleming (Pacific Northwest Trip Leader, WFR and soon North Cascades Mountaineering-Prime grad) is that kind of person. Up for anything, adventurous, and, to the Wind River Country Team, a hero.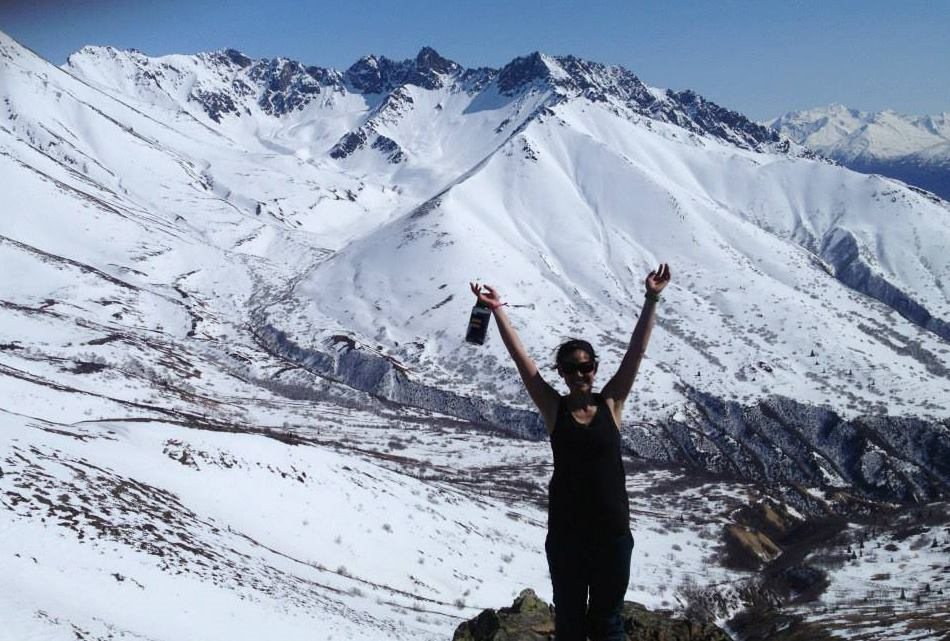 When an injury benched one of the team's members a week before the Cameco Cowboy Tough Adventure race began, a frantic search came to an end with a simple Google chat to team captain Casey Adams from Fleming:
"okay, I want to do it," she typed, and with that, the team would be able to race, as only four-person and two-person teams are permitted.
The Cameco Cowboy Tough Adventure Race is in its second year, and once again this year the NOLS Marketing and Admission Department has two competitors headed into the field for the competition. Last year, Adam Swisher and Katie Everson represented NOLS, who is also a sponsor of the event.
This year, the four person team from Fremont County includes Adams, NOLS PR specialist and writer, and now, Fleming, as well as locals Shad Hamilton and Karla Wagner.
"The Wind River Country Team couldn't be more grateful to Marina for rising to this challenge just three days before the starting gun goes off in South Pass City," Adams said. "She's made Lander her home recently, and we're excited to show her so much of what Fremont County has to offer in these four days and 400 miles!"
Fleming and Adams also expressed gratitude to NOLS for sponsoring the team as they headed down the block from NOLS Headquarters to visit The Gulch and NOLS Rocky Mountain to store up on food and locking carabiners.