The Cameco and City of Casper Cowboy Tough Expedition Race from Lander to Casper, Wyoming is back for a second year! Once again, NOLS is a major sponsor of this event.
NOLS will support this event by providing WEMTs trained by the NOLS Wilderness Medicine Institute (WMI). These WEMTs will join the medical crew and help support racers along the 330- to 400-mile race course. They'll travel in cars scanning the course and using their training to provide medical attention racers need along the course.
Held in Wyoming's backcountry, this one-of-a-kind adventure race challenges individuals and teams to test their limits. The race terrain is rugged and wild.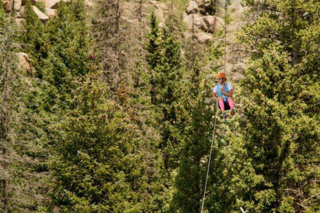 The race consists of multiple activities including trekking, mountain biking, paddling, white water rafting, ropes and additional team challenges.
Teams will start the three-and-a-half-day race in a genuine ghost town— South Pass City. Each day of the race is broken down into different sections that racers are given 16 to 24 hours to complete.
In this adventure race, there are mandatory checkpoints each day. For those who want a bit more out of the race, there are optional checkpoints to give elite racers an additional challenge. After feedback from last year, this year's race was designed to be even more difficult.
Racers compete in two categories: competitive and those who just want to finish. For competitive racers, this event serves as a national qualifying race for the North American Adventure Racing Series (NAARS).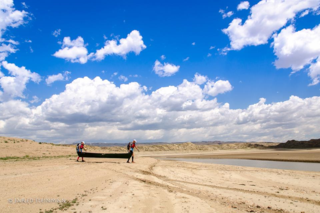 Last year, NOLS sent a team to compete in the full race. This year, NOLS is sending a team of WMI representatives (Kira Gilman, Anna Horn and Jill Moeller) to the Casper Strong Adventure Race.
The Casper Strong Adventure Race is a separate event that will be held on July 19 at Crossroads Park. This day-long adventure race will include the following disciplines: trail run, archery, mountain biking and white-water tubing.
NOLS has been taking students into Wyoming's backcountry for 50 years and is excited to support an event that encourages people to visit wild places.
This event also aligns with NOLS' values of assessing risks, developing tolerance for adversity and uncertainty, and minimizing risks associated with recreational activities.
Kim is a Wind River Wilderness and Wilderness First Responder graduate who works as the NOLS Writer and PR Specialist. She enjoys vegetarian cooking, warm yoga, and drinking lots of coffee!