The Lander Cycling Club hosted the fifth annual Fremont Area Road Tour in NOLS' hometown of Lander, Wyoming last weekend, and the NOLS presence coursing throughout the event was prevalent.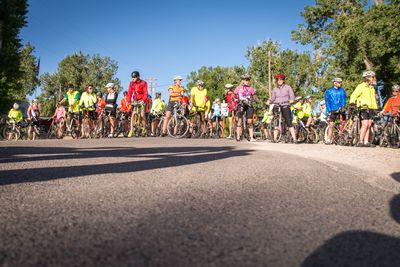 As a participant and NOLS employee, I found it exciting to see the people I work with and the organization I work for playing such an important role in an activity I enjoy in my personal time.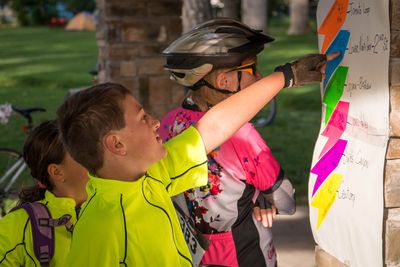 For months, I've been watching our own senior graphic designer Sam Pede coordinate the event, and when I thanked her, she was quick to pass credit to others at NOLS for lifting the tour to a professional level. Pede noted the efforts of PR and Partnerships Manager in organizing Wilderness First Responders to provide SAG support for the event. She said having those folks riding the various courses was essential. Among these skilled WMI grads was NOLS Social Media Coordinator Jared Steinman, who also took countless photos to capture the sense of community, enjoyment, and dedication out of the road (including all photos used in this blog post).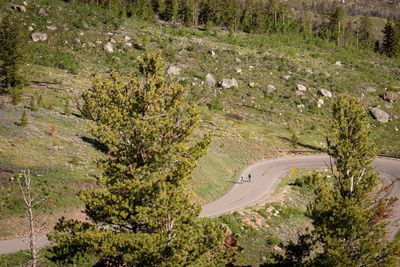 Also aiding riders out on the road, which included many NOLS staff and grads, was one item no cyclist will undervalue: food. The Gulch of NOLS Rocky Mountain donated heaps of food to be placed at aid stations around the county. It was a delightful day out there touring Fremont County, and it was even more special to see, once again, how important community events like these are to NOLS.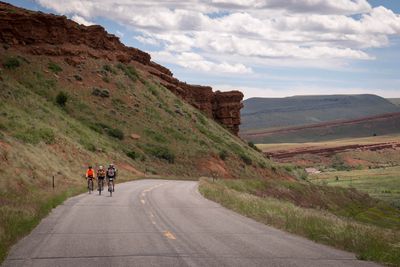 Casey worked as a writer and PR specialist for NOLS.