It goes without saying that NOLS Amazon has an incredible wilderness to run courses. The Amazon is naturally inspiring, difficult, and rewarding. What is often overlooked is the cultural element, which starts with the Brazilian NOLS instructors. They bring a whole element with them to the courses. One of those instructors is Fabio Raimo Oliveira. Fabio earned the NOLS Instructor of the Year award for his 16 years and counting of inspiring both students and co-instructors. He instructs hiking, mountaineering, climbing, sea kayaking, whitewater courses and has instructored at nearly all of the NOLS branches.
Fabio has played a big role in starting NOLS Amazon and keeping her running. Below is a short piece he wrote to complete the second part of NOLS Amazon 3 piece series.
In 2003 I went into the Amazon in an expedition for the first time. And had my socks blown off! Epic scenery, life everywhere, great whitewater and overwhelming nature.
We were a bunch of NOLS instructors, old timers, and after years talking about how 'the leading source of outdoor education (ie NOLS) needed to go canoeing in the Amazon. We decided to go scouting with the purpose to start-up NOLS Amazon.Needless to say, the program launched and it is one of the most incredible NOLS programs - beautiful, alive, hard, extremely unique cultural interactions.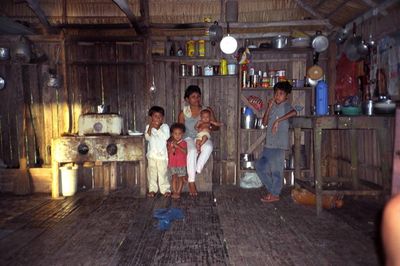 Expeditioning in the Amazon is quite different than in temperate places. One has to stay on task 100% of the time, not only when dealing with the technical aspects of the course, but also because 'the tropics never sleep'. It is also different because people live far out in the wilderness. They have a lifestyle that their culture has sustained for centuries and we have the honor to meet and interact with these people, learn from them, and exchange experiences. We learn and experience how touching it is to see how happiness is not associated with possessions (as they have practically none) but with peace and well being.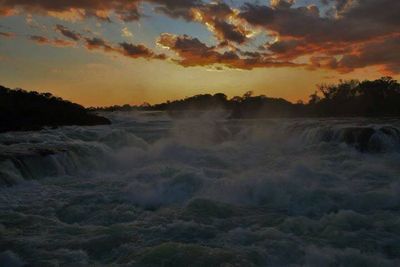 The NOLS Amazon program is not for everyone - it is for those who welcome harsh living conditions (warm, sun, moist), believe the key to success in wilderness is adapting (as opposed to 'conquering') and are inspired by a occasionally meeting simple people who live of the land in a sustainable and down to earth way. If your idea of wildness is where beauty is static and people never been then it's not for you.