By Christina Sallis, Diversity and Inclusion Intern
With summer just around the corner, things are starting to pick up at all NOLS locations around the world. We are excited to introduce a new group of NOLS Fellows to help out during this busy time. The NOLS Fellowship program was started in 2012 to create a pathway for people of color in the United States to pursue a career in outdoor education and to offer Fellows the opportunity to inspire people within their own communities to connect with the outdoors.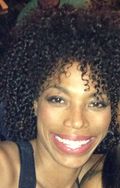 Tracie Williams will be joining the NOLS Rocky Mountain community in May, bringing tons of enthusiasm and interesting experiences with her. Tracie swears she can cook any gourmet meal in the backcountry with a stove and a casserole dish, she hitch-hiked across the U.S. and Canada, and has lived out of her car with a bird for a summer. She can usually be found with her best friend and dog, Merlin, and we are excited to have both in Lander for the summer.
Floyd Gossett was intrigued by stories he heard from NOLS grads during his travels. He recently took a Baja Sea Kayaking course at NOLS Mexico, where he experienced

firsthand what NOLS has to offer and decided he'd like to get more involved. Floyd will head to NOLS Teton Valley this summer to fulfill this goal, where his laughter, stories, and barbecue skills will surely be appreciated.
Elsie Freland hails from Lander, Wyoming and has been around NOLS most of her life. She took a NOLS course out of NOLS Rocky Mountain when she was just 17 and looks forward to returning to NOLS as the NOLS Southwest Fellow. Elsie graduated from college last May with an art history degree and a minor in religion. She can be found pursuing her passion for the arts at museums, plays, and painting in the studio.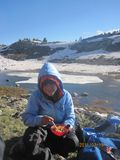 NOLS Pacific Northwest is excited to have Michaela Cohen-Fuentes (Mica) join the community as a Fellow this summer. Mica did a Wind River Range expedition out of NOLS Rocky Mountain that sparked her passion for the outdoors. She has lived in Italy and Mexico and can speak French, Spanish, and Italian. She loves hiking, biking, reading, and exchanging travel stories.
Look out for these awesome Fellows and the work they will be doing with NOLS this summer. Welcome to NOLS, Fellows!
Casey worked as a writer and PR specialist for NOLS.