At the helm of NOLS Rocky Mountain is Gary Cukjati. Learn about why he loves all he can offer students from just one location: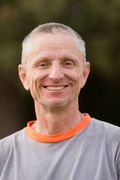 If you had one sentence to describe your staff, you would say:
NOLS Rocky Mountain staff are dedicated to helping each student have to opportunity for a life-changing experience in the backcountry.
How long have you been NOLS Rocky Mountain Branch Director?
7 years.
What is your background with NOLS? Or how did it all begin for you?
I was a Fall Semester in the Rockies student in 1982. I realized that being in the Wilderness was simply a wonderful experience and came back to work for NOLS in 1986.
What is your favorite aspect of running courses in your part of the world?
I know the landscape of the Rocky Mountains and the Canyons of Utah are simply stunning classrooms, which affords each student to have the opportunity of a positive, life-changing experience.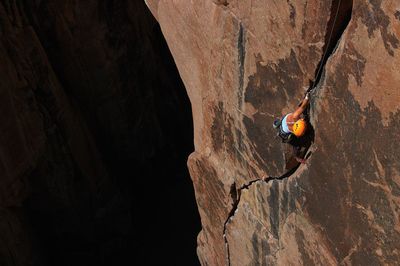 Dave Anderson/NOLS
What unique or particularly appealing aspect of this branch do you think potential students should know about?
There was a reason that Paul Petzoldt chose the Wind River Mountains to start NOLS. He had traveled the world and settled here in Wyoming because he knew how special of a place it truly was.
What would you say most surprises students when they arrive or during their course in the Rockies?
I believe most are surprised by the open spaces both in and around the mountains and hence the overall scarcity of people.
Casey worked as a writer and PR specialist for NOLS.