As Brazil crazily prepares for Carnival starting this Saturday and continues to anticipate further excitment for the World Cup this boreal summer, we are enjoying our last few months of the off-season. Off-season at NOLS Amazon is filled with delicious peaceful mornings and downpours of rain that are so heavy it is hard to hear yourself think. The boreal spring is on the cusp and summer is soon to follow, which means things start kicking in gear. With the excitment of another year with more students, more adventures, and more time in the Amazon we admittedly start to get all giddy inside! So, until we meet our 2014 NOLS Amazon River Expedition and Semester students, here is the Part 1 of a student-written series about how NOLS Amazon has shaped who they have become.
The first short piece is written by a 2011 NOLS Amazon Semester graduate, Kelsey Kuhn.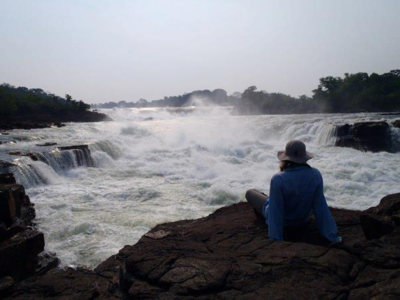 At a young age my heart was captured by the mysterious allure and biodiversity that the Amazon Rainforest embodies. So, when I discovered NOLS offered a semester course in the Amazon I enrolled eagerly. My experience has had such a great impacted my life and gave me the skills and experience to create the path I have always wanted to walk.
This course challenged me physically, emotionally and socially in ways I never expected, and in ways no other place on Earth could have done. The skills I gained in that course set me up for achievement in the outdoor world for life. The month I spent canoeing on the Juruena River taught me skills to excel reading and navigating on the whitewater and flat water. Bushwhacking though the tangles of vines and thickets of the jungle gave me patience and understanding of low impact route fining and the importance of leave no trace.
Hiking in the Serra Ricardo Franco was my playground to become an expert in cross-country hiking. I was able to cultivate my outdoor skills so I could thrive, not just survive in the Amazon. Living in the jungle with people from all different pasts, presents, and futures was one of the toughest experiences, but also one of the most rewarding. The tools I gained from navigating the tricky group dynamics have made resolving conflicts in "real" life much easier. It was also the perfect stage for me to exercise my leadership skills. NOLS has helped me become a truly effective leader rooted in understanding, communication, and safety. The time I spent in Brazil also took my relationship with nature to a new level. The power of a river and true wilderness of the jungle created a deeper respect for our planet in my being.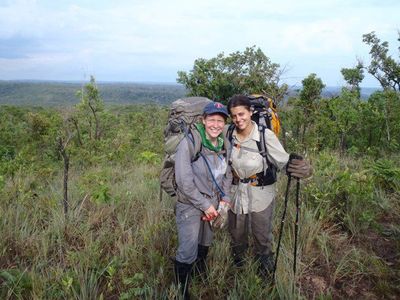 I have always wanted to peruse outdoor related jobs and have done exactly that since I graduated from NOLS Amazon. I was an intern on United States' only Organic Biodynamic Tea farm where I learned to heal and cultivate the Earth. I spent last April-September on a backcountry trail crew, living and working in Kings Canyon National Park. The experience and skills I gained from NOLS made me a prime candidate to be hired by the California Conservation Corps backcountry trails program. This summer I will be a Sea Kayak guide in Alaska, utilizing my leadership and outdoor skills to share the wonders of Earth with the general public. I can't wait to teach people about the fragile beauty of our planet, and inspire a sense of pride and responsibility to take care of it in their souls.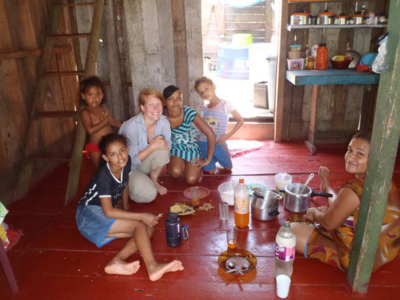 Whenever I look back on every thing I have accomplished in the past few years, and all that I have ahead of me I feel I owe a thank you to my NOLS Amazon course. If I had never gone to the Amazon and not learned and experienced what I did, I would not be the same person I am today, and definitely not living this life I am living at age 22.