NOLS' core values are at the heart of our institution. Leadership, community, safety, excellence, wilderness, and education inspire everything we do. We share a commitment to these values; they define and direct who we are, what we do, and how we do it.
We seek excellence in all we do. We recognize that maintaining excellence requires that we question decisions, learn from failures, and celebrate success. We are committed to high quality experiences where every moment and every relationship counts. We evolve and adapt with new technology, changing techniques and differing circumstances.
Luis Rosario on Excellence
Around the office, I'm known as GSD (Getting Stuff Done). That's because when a project needs a hard-hitter, I will implement my do-whatever-it-takes (DWIT) attitude to get it done.
Flash back to 2007. Like so many young adults growing up in urban areas, I had never experienced true wilderness. When I read about NOLS in a student travel magazine, it sounded like an exciting challenge. I pinned the article to my dormitory wall as a reminder of my new goal. Two years later, after graduating from Florida Atlantic University, my dream became a reality with the help of a scholarship.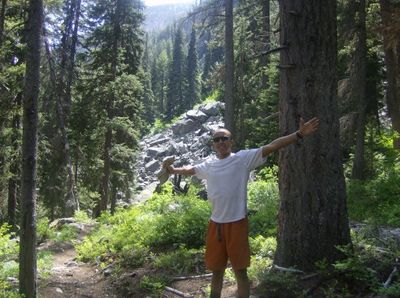 Enjoying the wild mountaints of the Pacific Northwest.
And so I traveled from suburban southern Florida to the wildlands of Washington, where I found myself a little out of my comfort zone. I'll admit that heading into the woods with a bunch of other people you don't know, into a place you've never been, without any outside contact or communication, was kind of worrisome.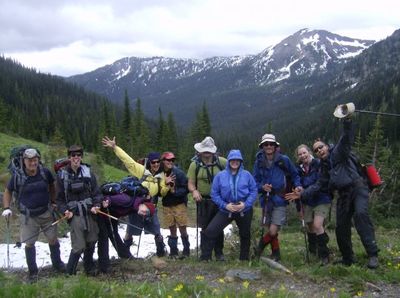 Luis and coursemates high in the Cascades.
Yet, by taking risks and taking the lead, I opened doors of understanding for opportunities of that nature. As the course progressed, and I learned the tricks to pack packing and keeping a clean camp, I even began to thrive. I realized that there are many things in life we avoid because of uncertainty and that when you overcome fear, it opens up doors.
Before my course, I would have been willing to settle for a normal nine-to-five job for the security. Instead, I've taken a calculated risk by accepting a job as the Director of Business Development with The Alive Foundation, a young organization that promotes changing consciousness for the better. Everyday I get to use my NOLS skills of overcoming uncertainty by implementing my DWIT philosophy.
There's a quote out there that says, "One bite at a time." I learned that during my course, but it's the same in life. It's a good reminder whenever I become overwhelmed.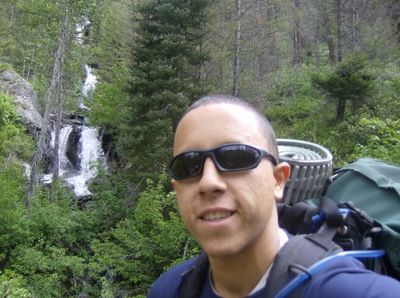 Luis uses the lessons he learned at NOLS daily, which is why he's chosen to give back through the NOLS Annual Fund.
To support the NOLS Annual Fund and Campaign NOLS, please consider making a gift today.