Tourists and wedding hopefuls weren't the only ones
disappointed by the closure of the National Parks and other public lands during
the partial government shutdown. As barricades and closure signs adorned the normally
welcoming entrances to parks and national forests, those in the outdoor
education industry were, in some cases, left without a classroom. Several NOLS
locations had to re-route courses at the last minute, quickly adapting and
finding new locations for several courses.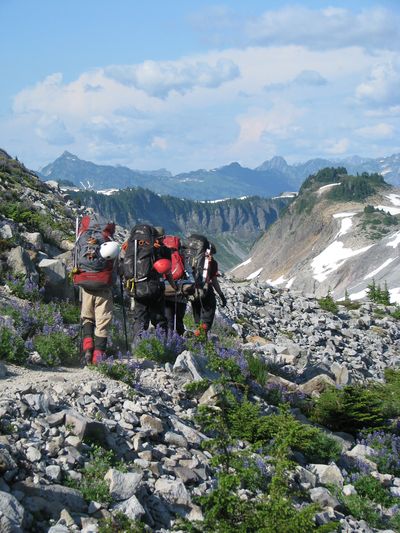 Students hike and work on map skills on Ptarmigan Ridge near Mt Baker, Wash. Photo by Alexis Alloway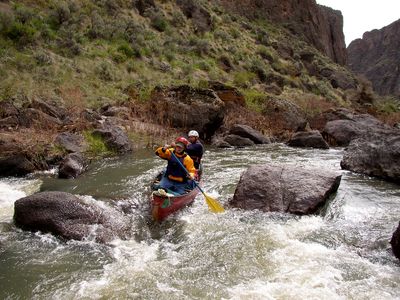 Instructor Dennison Web (stern) and an IC student on the Owyhee River. Photo by William D. Hazlehurst.
Though public lands have re-opened, the shutdown will
continue to have rippling effects as commercial outfitters try to regain the
momentum they lost.