NOLS Senior Field Instructor and Professional Training Account Manager, Lynn Petzold is no stranger to stunning and captivating backcountry locales. Working NOLS courses in Mexico, Chile, New Zealand, British Columbia, and the U.S. and living in Bolivia and Spain has given her access to so many beautiful spots, it came as a real surprise when she agreed to whittle down her favorite spots to just nine. While she has experienced some of these places as an instructor on NOLS courses, there are a few that she has pursued on her own accord. Here they are, in no particular order...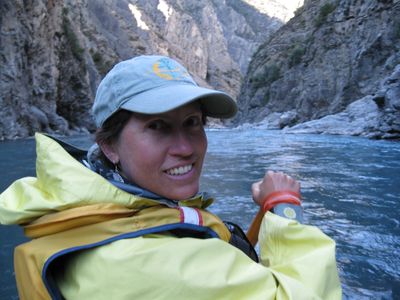 1) Baja coast from San Felipe to La Paz (Sea of Cortez, Baja, Mexico)
"This coastline holds a special place in my heart. I started paddling here in 1993 and since then, I've witnessed changes like development of the area and a decline in the fisheries that used to thrive along the coast. I've enjoyed reconnecting with the local Mexicans every couple of years."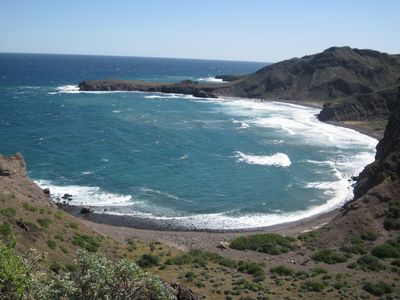 "While I was paddling at sunrise one morning along the southern end of San Basilio, I encountered these formations just off the coast. There was something really captivating about the contrast between these sharp protrustions and the serene, white beaches just behind me. This area holds some great memories!"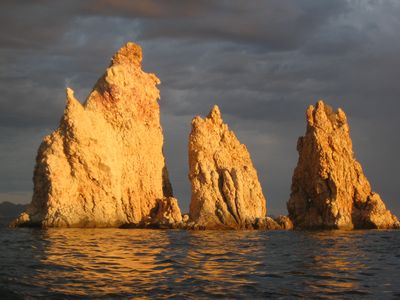 2) El Pulpito (Sea of Cortez, Baja, Mexico)
"2009 was a great year for paddling down in Baja! There was a point at which we were able to get really close to these caverns at El Pulpito. This is a north facing wall coming straight out of the ocean near San Nicolas. When there are high winds (which is typically the case in winter) and a built up sea, this is an area that you want to steer clear of. We were lucky enough to hit it just right. Being able to get close to these features was pretty special."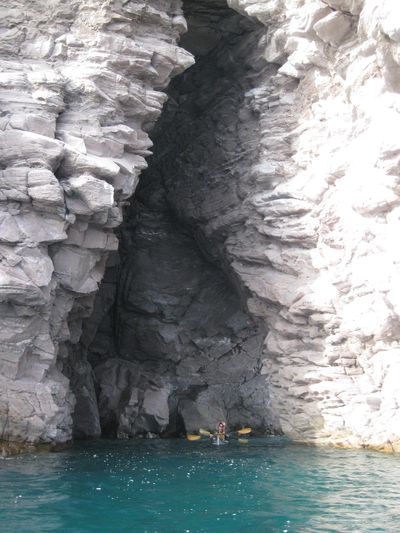 3) Laguna San Ignacio (Baja, Mexico)
"I've visited San Ignacio several times. These particular photos were taken during a NOLS Alumni Trip in 2008. We were there to witness part of the annual Gray Whale migration. The Baja Pennisula is the final stop along their journey from the Chuckchi Sea (which is just north of the Bering Strait)."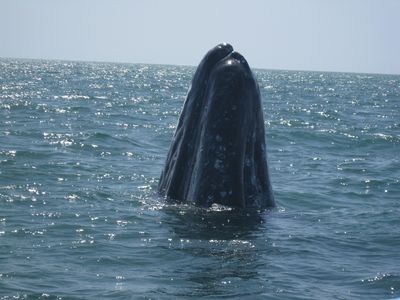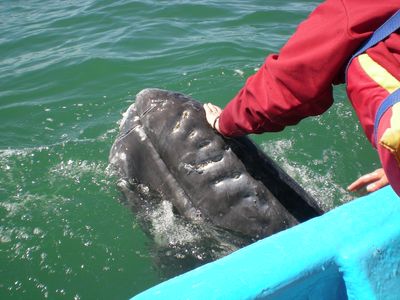 4) Deer Isle Archipelago (Maine)
"Deer Isle is one of my favorite spots to paddle on the Atlantic coast. This photo was from a NOLS Alumni Trip in 2008. I'm a member of the Maine Island Trail Association, which is an organization that promotes stewardship of this Archipelago. They also provide information to members regarding camping spots, since many of the islands are privately owned."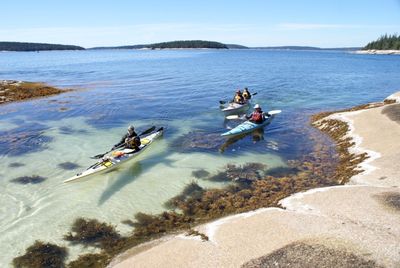 5) Rangitata River (South Island, New Zealand)
"Rangitata River is a unique spot on the South Island of New Zealand. I lived in nearby Christchurch for a year in 1995 and on the weekends, we'd escape to the river to go rafting. It is a little more remote and off the beaten path, a favorite spot for locals. Paddling with local Kiwis made it that much more special. Their fun-loving, adventureous spirit was infectious."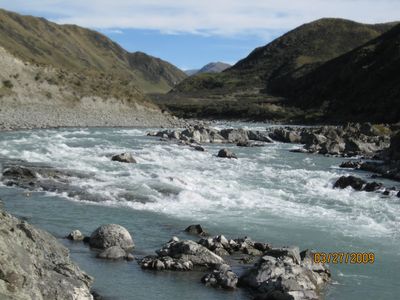 "Headwaters of the Rangitata River above the gorge. This is a salmon fishery and generally a beautiful, serene spot."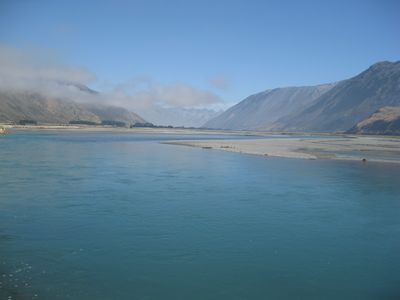 6) Eastern side of Knight Island (Prince William Sound, Alaska)
"Knight Island might be my favorite spot in Prince William Sound. This area is special, simply because its fairly remote and partially protected from the ocean. This area is great for humpback whale and orca watching!"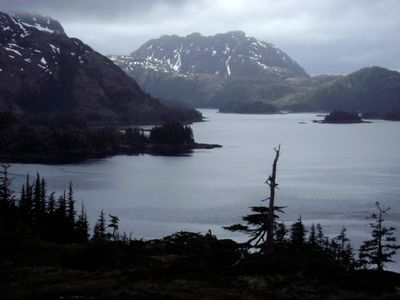 7) Harriman Fjord (Prince William Sound, Alaska)
"In 2011, I was working a STEP course in Prince William Sound. Harriman Fjord is located at the southern end of the Chugach Range, and the surrounding terrain feels immense. Between the rain, fog, and tide-water glaciers, it seems as though you're stepping...or paddling...back in time. This location brings back many memories and is my current desktop background!"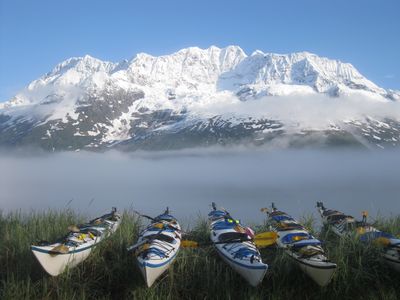 8) Lofoten Islands (Norway)
"In the summer of 2001, I went to Norway on a personal trip to paddle with one of my students, a Semester in Patagonia grad and native Norwegian. I was attracted to explore this area after hearing about it from my friend Lena Conlan, a NOLS/WMI Instructor and co-owner of a guiding company, Crossing Latitudes, which operates in this area."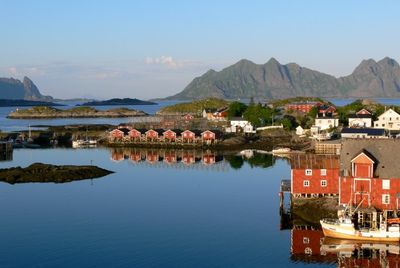 9) Coastline from Bella Bella to Port Hardy (British Columbia, Canada)
"Part of the Inside Passage, this coastline provides 'world class' paddling. Between the Pacific swell, the lush, old growth forests, and spectacular islands along the coast, this place is surrounded by beauty."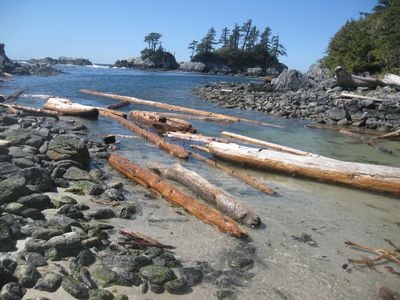 "Sunsets here are pretty special as well!"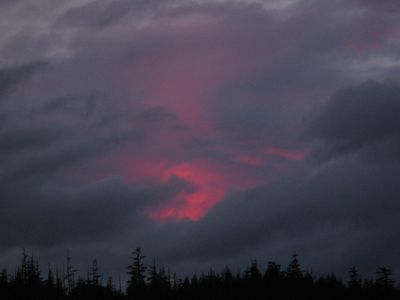 What's next on Lynn's list?