It has arrived. Thirty thousand copies of the shiny new course catalog have been unloaded and piled up at NOLS Headquarters, and another 30,000 will be shipped to potential students soon.
We thought we'd introduce you.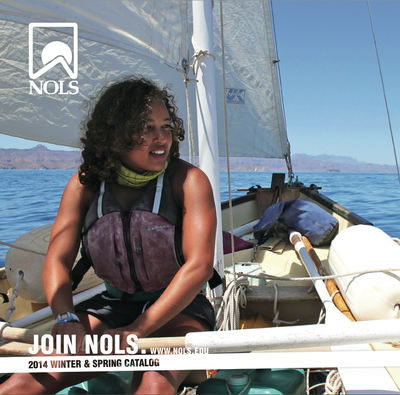 Like last year, the NOLS course catalog has a clean, square shape and inspiring personal accounts to make the NOLS experience relatable.
With this catalog, though, we have dedicated more pages to courses and NOLS locations, specifically for the upcoming season. In fact, it's dedicated almost entirely to the winter and spring course offerings at NOLS because we are going to publish three seasonal catalogs a year from now on. This will allow us to tailor the information in each catalog to each season to give you more helpful information about our course offerings.
You can look forward to a summer course catalog in January and a fall course catalog in April. All three catalogs will be available iPad apps shortly after their publication.
If you haven't already requested a catalog, do so here or keep an eye out for the app, to be released soon!
Casey worked as a writer and PR specialist for NOLS.