NOLS
is a remarkable place. Long-time NOLS field and WMI instructor Marco Johnson
realized that shortly after hearing about his friend's semester experience. The
two young men were working a summer outdoor education program leading trips in
the Adirondack Mountains. It took him all of five minutes to decide that he
wanted a similar experience and education.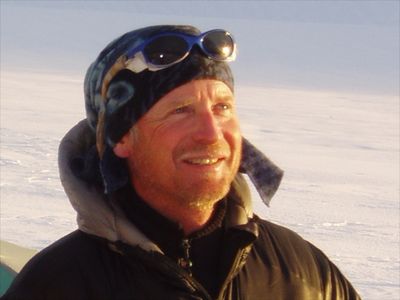 Marco's
student course so many years ago not only taught him leadership skills, but
also to let things roll off his back. His instructors helped him to be
successful, but they also allowed him to make mistakes.
"I
learned that good leadership was taking responsibility for my mistakes not just
my successes," Marco recalled.
One
such lesson came on the winter section of his 1981 Semester in the Rockies.
Marco and his tentmates were almost done building their quinzee but made a
mistake while digging. The snow shelter collapsed. Instead of getting
frustrated or angry, the group laughed it off, zipped three sleeping bags
together, and used the fourth for a quilt. They then crawled into bed and fell
asleep beneath the stars above the Wind River Mountains.
Four years later, Marco took his instructor
course and began teaching for the school. After working full-time for NOLS for
over 28 years, Marco has 628 weeks in the field, worked as a program supervisor
in Alaska and Patagonia, instructed many Wilderness First Responders and WEMTs,
and currently serves at NOLS headquarters as the Field Staffing Director.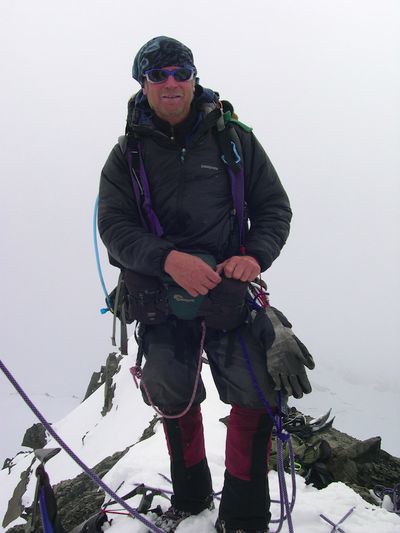 "I
have had the privilege of working beside the most fantastic group of people and
educators I know," he explained. "The students I have spent time with in the
field and classroom have given back to me so much more than I believe I
provided for them."
NOLS
is a remarkable place, and, Marco believes, a unique one.
"How
many people do we know who can truly say, 'I love what I do and who I work
with? What I do makes a difference.'"
Not
that many, in his estimate. Which is why Marco demonstrates his belief in the
power of a NOLS education by giving back to NOLS financially.
"I
want the possibility of a NOLS education to be available to anyone who desires
it. I believe that my donations to NOLS, no matter the size, make a
difference."
To learn more about philanthropy at NOLS or to make a gift, visit giving.nols.edu.