Join us at the Wilderness Risk Management Conference (WRMC) as we celebrate our 20th anniversary. The conference seeks to provide practical solutions for challenging issues that face organizations that explore, work, and teach in wild places. This year the conference will be held at Jackson Lake Lodge in the Grand Teton National Park, from Sept. 30 to Oct. 2. The event is co-sponsored by NOLS, the Student Conservation Association, and Outward Bound—three organizations that understand the complexity of running a quality outdoor educational program and provide workshops that meet the needs of industry professionals.
The WRMC provides a professional setting for outdoor educators to share and learn from one another. Our quality workshops are led by some of the most seasoned veterans in the outdoor education community. They will teach you all about risk management skills, administrative practices, pertinent research, and up-to-date field techniques. All the while, through our open forum, you can voice your comments, concerns, and questions to help improve the quality of the conference. Among this year's array of qualified presenters is award-winning author Laurence Gonzales.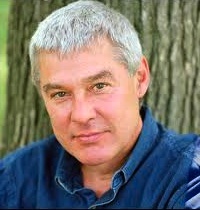 Gonzales was born in St. Louis and grew up in Houston and San Antonio. Drawing from the experiences of his father, a World War II pilot who survived against all odds, Gonzales has pursued a career in understanding who survives, who does not, and why. He has authored several books including Deep Survival: Who Lives, Who Dies, and Why and its sequel Surviving Survival: The Art and Science of Resilience. Gonzales has won several awards, including two National Magazine Awards and the Distinguished Service Award from the Society of Professional Journalists.
During his keynote address, Gonzales will address intelligent mistakes: why smart people do stupid things, based on his work for his books Deep Survival and Everyday Survival. His talk will explore the natural functioning of the brain and how, even when we are performing basic tasks, it can lead us in to systematic errors.
Don't miss out on this year's opportunity to witness the culmination of twenty years of collaboration between some of the most respected names in Wilderness Risk Management! Come and join the conversation!