After years spent working in the field with the National
Outdoor Leadership School (NOLS), Dr. Tracy Baynes made several astute
observations about the students who participate in outdoor courses. They gain a tremendous amount from their time in the field. They grow by being pushed outside of their comfort zones. They have life transforming experiences. They are also, as Tracy noted, mostly wealthy and white.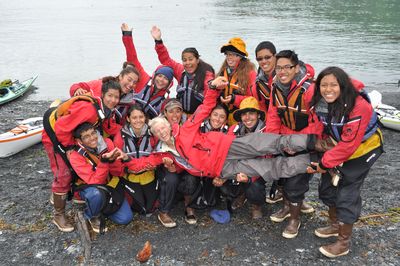 Curiosity duly peaked by her findings, Tracy began to look at education statistics and noticed a huge achievement gap between low-income and high-income students. She also found that programs geared towards struggling, underprivileged youth existed but there were few— if any— programs designed to provide support to disadvantaged students who excel.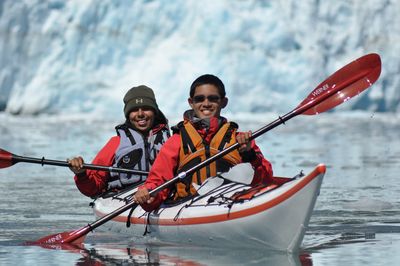 Recognizing a need, Tracy created the Student Expedition Program (STEP) in 2002 to "equip low-income, first-generation college-bound Arizona teens with the internal tools to succeed in college. Our overall goal is to help break the chain of generational poverty in the families with which we work by preparing students for success in higher education."
In 2005, STEP began partnering with NOLS Professional Training to take students on a 23-day sea kayaking expedition along the coastlines of Alaska's remote wilderness.
"The first step to success is belief in oneself. The goal of the NOLS course is to provide students with an experience that helps them to know internally that they have what it takes to achieve whatever they want, especially recognizing that they can be a pioneer to college," Tracy said.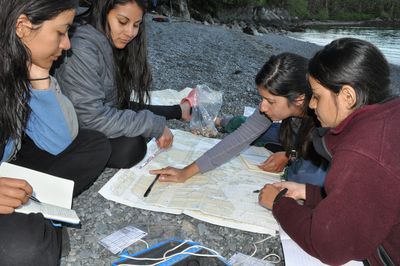 Since its founding, STEP has seen all of its 112 graduates successfully complete high school, and 81 percent are in college or have graduated from college. Moreover, STEP graduates are attending some of the most well respected academic institutions in the nation including Georgetown University, Bowdoin College, Smith College, University of Notre Dame, U.S. Air Force Academy, University of Southern California (USC), University of Richmond, Lehigh University, and Pitzer College.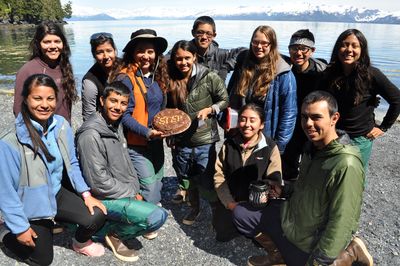 When asked about her long-term vision for STEP, Tracy said she hopes
to "reach as many high-achieving, low-income students as possible and eventually turn over the leadership of the program to STEP alum."
Note: Post updated 11/7/2018