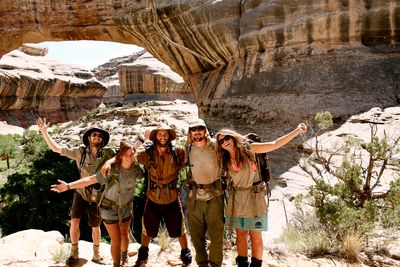 This May, a group of 20 Sierra Nevada College (SNC) students will leave the comfort of their mountainous California home and take part in a 21-day leadership expedition into the deep canyons of Utah.
Rosie Hackett, director of outdoor adventure leadership at Sierra Nevada College, was instrumental in establishing the partnership between NOLS and SNC. She is confident that "NOLS is the leader in outdoor education. They go the farthest and the deepest. They employ the best of the best in regard to outdoor professionals. I believe in the potency of the [NOLS] leadership curriculum."
Equipped with a well-prepared list of objectives, Hackett approached NOLS Professional Training three years ago to discuss the creation of a custom course designed to meet her program's needs. Specifically, she wanted students to increase their technical competence in new and challenging terrain.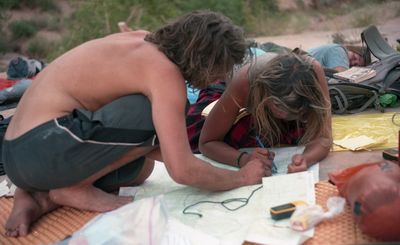 "The greater the challenge, the greater the potential for growth for my leadership students," Hackett reflected. She also ensured that course participants had the opportunity to lead, facilitate, and teach as much as possible. Finally, LNT Master Educator certification and academic requirements involving reading and writing are key components of the expedition.
Hackett explained that her Outdoor Adventure Leadership (ODAL) students have many opportunities to partake in short field expeditions. However, she noted, "Anyone can hack three days. The true learning occurs after 10 days— groups start being real with each other. They get uncomfortable with themselves and they storm. Then they get comfortable with their new 'uncomfortable state' and they norm. And, with a whole lot of competence, collaboration, resourcefulness, and perseverance, they perform at any task put in front of them."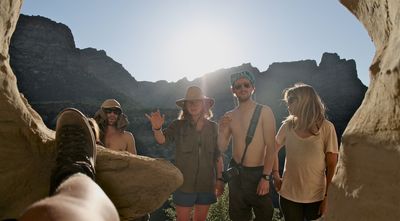 Expedition participant, Camilla Rinman, commented, "The [NOLS] course was one of the most significant experiences I have had in the outdoors." Rinman said, "I regularly apply the mindset I gained from the course to everyday life— that I can be successful at what I want and it is possible for me to create a career doing what I love."
Another course graduate, Savannah Hoover, shared two truths that are etched into her mind after her time in Utah: "One, love this earth and treat it well. Always consider where your resources come from and minimize your waste as much as possible. Leave every place a little better than you found it, and inspire others to do the same. Two, never forget your sense for adventure. A passion for the unknown, for the wild, can often be squelched in a world where everything is 'already discovered.' There's too much on this earth to explore and enjoy and protect—we must go out there and find it ourselves to witness the intrinsic value of what the wild has to offer."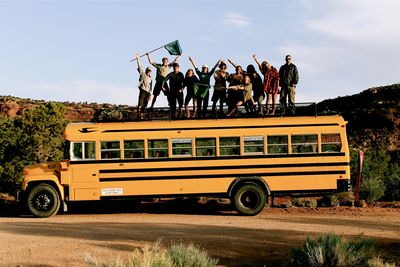 Reflecting on the benefits gained from the extended expedition, Hackett commented, "The takeaways are endless— self awareness, sustainability, endurance, and compassion just to name a few." She went on to explain, "The greatest lessons from the field that are transferred to the front country are intrinsic motivation and purpose. With motivation and purpose anything is possible!"