NOLS' core values are at the heart of our institution.
Leadership, community, safety, excellence, wilderness, and education inspire
everything we do. We share a commitment to these values; they define and direct
who we are, what we do, and how we do it.
We believe that education should be exciting, fun, and challenging.
With this in mind, our courses are designed to help people develop and practice
the skills they need to live, travel, and play safely in the outdoors. On our
expeditions, people learn by accepting and meeting real challenges. Our
instructors are educators, not guides. They are committed to inspiring students
to explore and develop their understanding of wilderness ethics, leadership,
teamwork, natural history, and technical skills.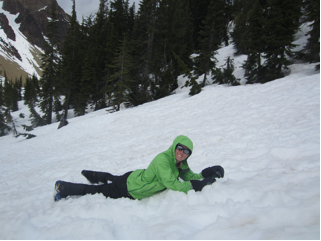 Rachael Abler practices her self-arrest in the Twin Sisters region of the North Cascades.

Rachael Abler on Education

In
2011, after pursuing a Master's degree in recreation, I started making calls to
numerous collegiate outdoor recreation programs. I found myself hearing one
thing that would help me make it in the industry from each and every
coordinator, director, graduate assistant, intern, etc.: NOLS. At that, my mind
was made up. NOLS, here I come!
The
Pacific Northwest Outdoor Educator Course allowed me to develop technical
skills in mountaineering and rock climbing while growing as an outdoor
educator. Like many people, I was at the point of my life where, after
obtaining two college degrees, I did not have much disposable income. But,
thanks to the NOLS scholarship program, I had the opportunity to spend 30 days
in the backcountry learning who I was, what I was capable of, and transforming
myself into a better person for the rest of my life.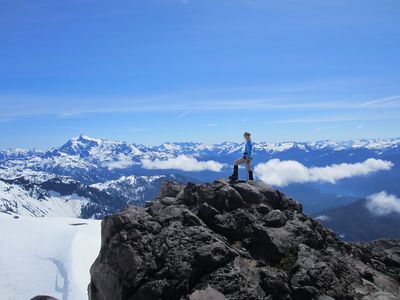 Rachael on Mt. Baker, overlooking Mt. Shuksan.
The outdoor experiences throughout
the course of my life have allowed me to become the person who I am today, and
I hold the strongest regard for the 30 days spent on my NOLS course. It is easy
in our technological age to go through life without placing ourselves in
situations that allow us to see our true potential. I believe there is nothing more powerful than immersing oneself in
outdoors and that there is nothing like making personal accomplishments in some
of the most beautiful places in the world. Without such educational
experiences, how can anyone possibly know what they are capable of?
NOLS is responsible for impacting the lives of
hundreds of thousands of people around the globe. Whether the impact is
teaching leadership and teamwork qualities, exposing people to new worlds, or
offering career advancement opportunities with wilderness medicine, outdoor educator,
and instructor courses. No matter what the case, the result is always the same—NOLS
changes lives.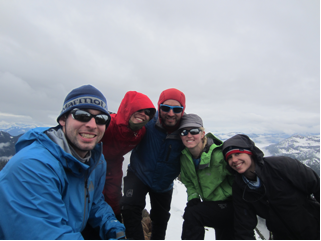 Rachael and her coursemates in the Twin Sisters Region of the North Cascades, with Mt. Baker in the backgorund.
My
own ability to attend a NOLS course is attributed to the philanthropic efforts
of those who came before me. As a donor, I am honored to join the fraternity of
individuals who place value in continued education and outdoor leadership
development for all who have the drive to pursue it. It is a privilege to give
back to the organization that gave so much to me through support of Campaign
NOLS. My hope is that many more future leaders and educators can reap similar
benefits.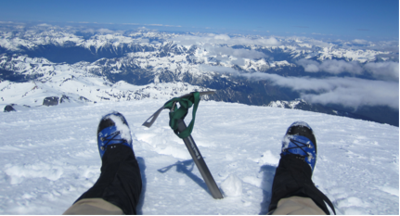 The view from Mt. Baker.
Rachael Abler is a 2012 Pacific Outdoor Educator graduate, scholarship recipient and a donor.
To learn more about Campaign NOLS: Endowing Our Core Values or to donate, visit giving.nols.edu.