Last week, the Expedition Denali team traveled to Lander,
Wyo., where they spent a day at NOLS Headquarters for their final gathering
before they attempt to summit Denali in June. As part of this visit, they held
a forum for local NOLS staff in which they shared their motivations, fears, and expectations for joining Expedition Denali. Each brought his or her own story to the team, creating a strong, diverse group that will be able to impact the lives of a variety of children across the nation.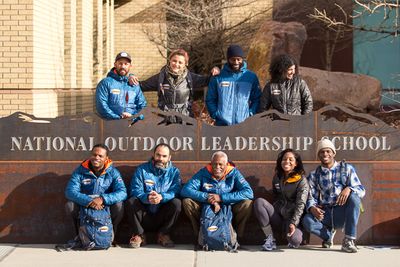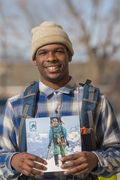 Tyrhee Moore, for example, hails from Washington, D.C. The
youngest member of his team, he was fortunate enough to attend a summer camp in
Wyoming in middle school. Had he not had that exposure to the backcountry, he
might never have discovered all the wilderness has to offer. Now a NOLS
student, a former NOLS fellow, and the NOLS catalog "cover boy," he is in a
unique position to expose his peers to the excitement, accessibility, and
"coolness" of outdoor adventure.
Brad Christensen photo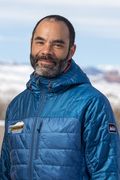 Ryan Mitchell has long been a driving force in bringing
underrepresented youth into new fields, ranging from math and science (which he
teaches at DeVry) to cycling. Expedition Denali is another step in a lifetime
of making a difference for future generations.
Brad Christensen photo
Adina Scott didn't realize not all families treasure the
outdoors like hers did until she was an adult. Casually and through outreach
organizations, she has introduced friends of all ages to the wonder of the
Pacific Northwest's great outdoors. She believes in the power of adventuring in
the wilderness and sees Expedition Denali as a means of bringing many new
friends into her playground through Expedition Denali.
Brad Christensen photo
This is just a taste of the rich insight and experiences the
team members and instructors will bring to the climb and outreach efforts. The reliability
of each and of the team as a whole will fuel the mission of Expedition
Denali—to inspire diversity in the outdoors—as they and their cause climb to
new heights.
Casey worked as a writer and PR specialist for NOLS.