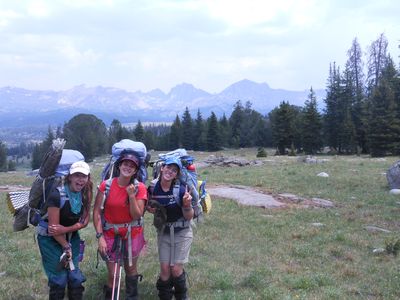 When Camp Dudley, a residential summer camp based out of Westport, New York, decided to expand its focus on wilderness-based leadership development, Outdoor Program Director Scott Steen knew exactly who he wanted to call. Originally introduced to NOLS through instructor friends, Steen believes "NOLS is a premier leadership development organization."
Camp Dudley's dedication to "develop moral, personal, physical, and leadership skills in the spirit of fellowship and fun" led to the creation of this new course in 2012, allowing Dudley's young leaders-in-training to live out the mission in a unique outdoor setting. Although the specific activities that take place at camp may vary significantly from what h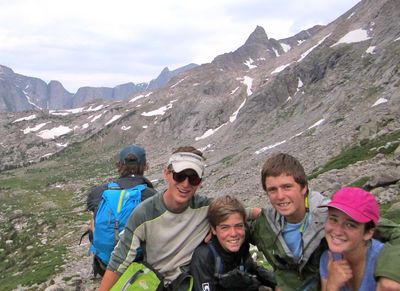 appens on a NOLS course, Steen contends that the alignment of mission and values between the two organizations make them a great fit for one another.
The inaugural NOLS Camp Dudley and Kiniya (Dudley's sister camp) Leadership Expedition was a 21-day course consisting of a 14-day backpacking section and a week of rock-climbing in Wyoming's Wind River Mountains. Campers learned to travel confidently across mountainous terrain using 3rd and 4th class terrain management, travel planning, and route selection skills. Opportunities to fly-fish, identify diverse flora and fauna, and see spectacular views arose throughout the trip. During the rock-climbing portion, top-rope belay techniques, rappelling, and basic safety techniques were covered.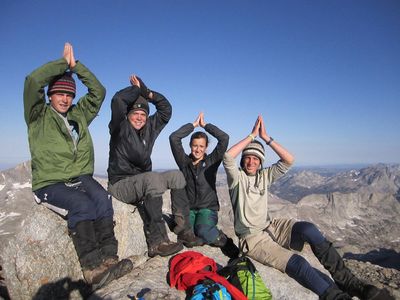 In addition to the technical skills gained, Steen noted that campers received great benefit from improved "leadership skills that can be applied beyond the camp or course context to life in college and everything thereafter." Camp Dudley's motto is simple: "The other fellow first." This is a motto Steen considers well taught in the outdoor classroom: "In a remote wilderness setting, individuals in a group can learn how to live well with each other, to count on one another, and to consider the needs of the group." As a result of the expedition, campers also experienced real "self-discovery and a deep appreciation for the natural world."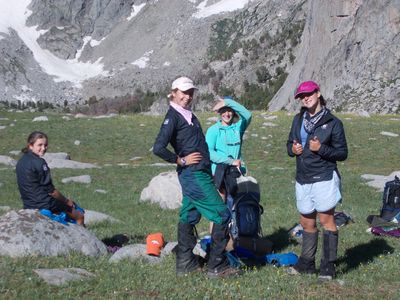 Camp Dudley staff member Dylan Pollock served as a facilitator on the expedition; he ensured that the course stayed true to Dudley's roots while fully embracing the NOLS curriculum. For Pollock, the laid back, fun atmosphere coupled with a determination to travel efficiently and work together as a team set the trip apart. As the expedition progressed, Pollock was struck by the campers' growing "awareness of their strengths and weaknesses and ability to make improvements. It was incredible to see over the course of 20 days."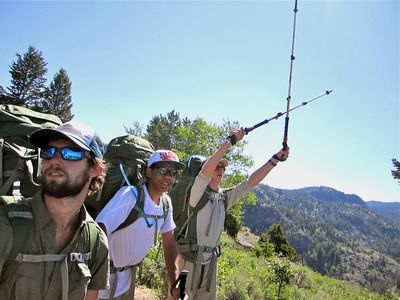 Pollock reflected on one camper who "was not the outdoors type person" but who "became the go-to for an opinion on map reading. People felt confident getting his opinion." Furthermore, Pollock recalls a defining moment when, after the course, those who participated spoke to an audience fluidly and openly about their experience. He noted that their demeanor and comportment revealed to all that they had developed as leaders.