"Once we
think it gets real, it gets realer". "Check yourself before you wreck
yourself". These quotes come from a valiant young lady blessed with an
opportunity most of us dream of. With Expedition Denali tiptoeing closer and
closer, a reality check summons Rosemary Saal to fully realize what lies ahead
of her this June. Measured from base to peak, Mt. McKinley soars 20,320 feet
into the frigid Alaskan air, and bows down to nobody.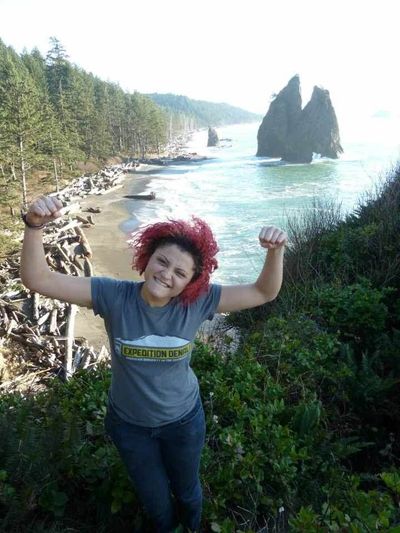 Expedition
Denali is all about promoting diversity in the great outdoors, and that is
exactly what Rosemary intends to do. In her past, Rosemary admits to struggling
a bit to speak up when the moment called for it. When she took a Waddington Range NOLS course in
the summer of 2012, she began with the same dilemma. Good thing NOLS implements
four types of leadership roles into the curriculum: Self Leadership, Peer
Leadership, Active Followership, and Designated Leadership. With this strategy,
it was inevitable Rosemary find her voice. Upon completion of her course, Rosemary
left NOLS with a confidence that would carry her over to the next chapter of
her life.
Armed to the
teeth with her newfound instrument and leadership qualities, Rosemary is ready
to take on the feat, which is Denali. The physical aspect being the biggest
challenge, Rosemary will rely on her team for support. She appreciates the fact she has the ability
to "get out there" and wants to take advantage of it even after the expedition.
The most important thing is that she inspires youth of color to do the same
thing. "The outdoors are beautiful and natural, and a place few people have
access to".
The entire
point of Expedition Denali is to create the exposure necessary to inspire
people of all ethnicities to go out and enjoy all mother nature has to offer. Rosemary is most excited for the view from the
top, and that "bubbly" feeling you get when time stands still, and for that
moment the whole world seems to make sense. For more about Rosemary's story,
click here.